ICE71 Year-End Social

Date: 10 Dec 2019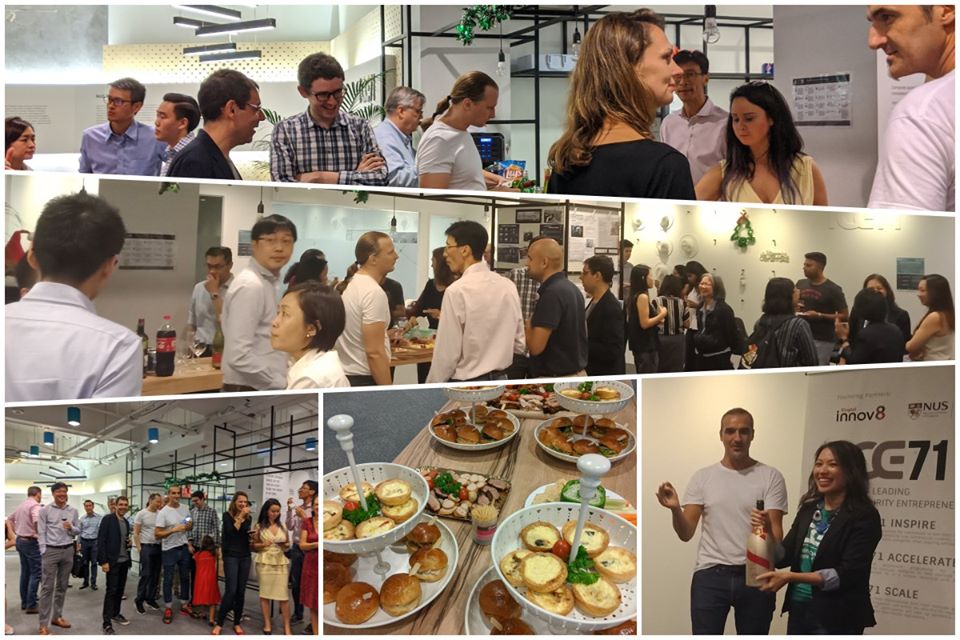 ICE71 had our year-end social for 2019 and it was a blast!
Thanks to all of our community members who supported us throughout our exciting journey last year. 2019 was an eventful year with notable highlights for us (many firsts!) and our startups.
A recap of 2019 highlights for ICE71 includes:
ICE71 Inspire 2 and Inspire 3 cohorts
ICE71 Accelerate 2 and Accelerate 3 cohorts
First closed-door CISO Roundtable
First Cyber Solutions Showcase for SMEs
First closed-door Investor Roundtable
Cyber N'US, a collaboration with NUS IT featuring Paula Januszkiewicz, Founder and CEO of CQURE Inc. and CQURE Academy
Featured in industry conferences such as Black Hat Asia, InnovFest Unbound, Singapore International Cyber Week, Cloud & Cyber Expo, Infosec in the City, and RSA APJ
Distinguished Speaker event with Cheri McGuire, Global CISO of Standard Chartered Bank, at Cloudflare Asia HQ in Singapore
Our mission to grow the cybersecurity ecosystem in Singapore and the region continues on in 2020. We look forward to many more events and engagements with our cybersecurity community this year!
—
For more updates like this, follow ICE71 on our web and social channels.