Singapore's 1st Cybersecurity Women's Day Luncheon

Date: 02 Sep 2019
In celebration of International Women in Cyber Day, ICE71 organised Singapore's first Cybersecurity Women's Day Luncheon on 2nd September 2019. A huge thank you to our event sponsor Booz Allen Hamilton and to OSO Ristorante for hosting the welcome reception!
The event saw an amazing turnout! Participants had the chance to network and listen to our guest speakers Choy Peng Wu (Chief Technology Officer, GIC) and Sunila Shivpuri (APAC CISO, Deutsche Bank), along with Collin Barry (Programme Manager – Singapore, from our sponsor Booz Allen Hamilton Singapore) and Paul Burmester (Head, Innovation and Partnerships, Singtel Innov8 and our MC).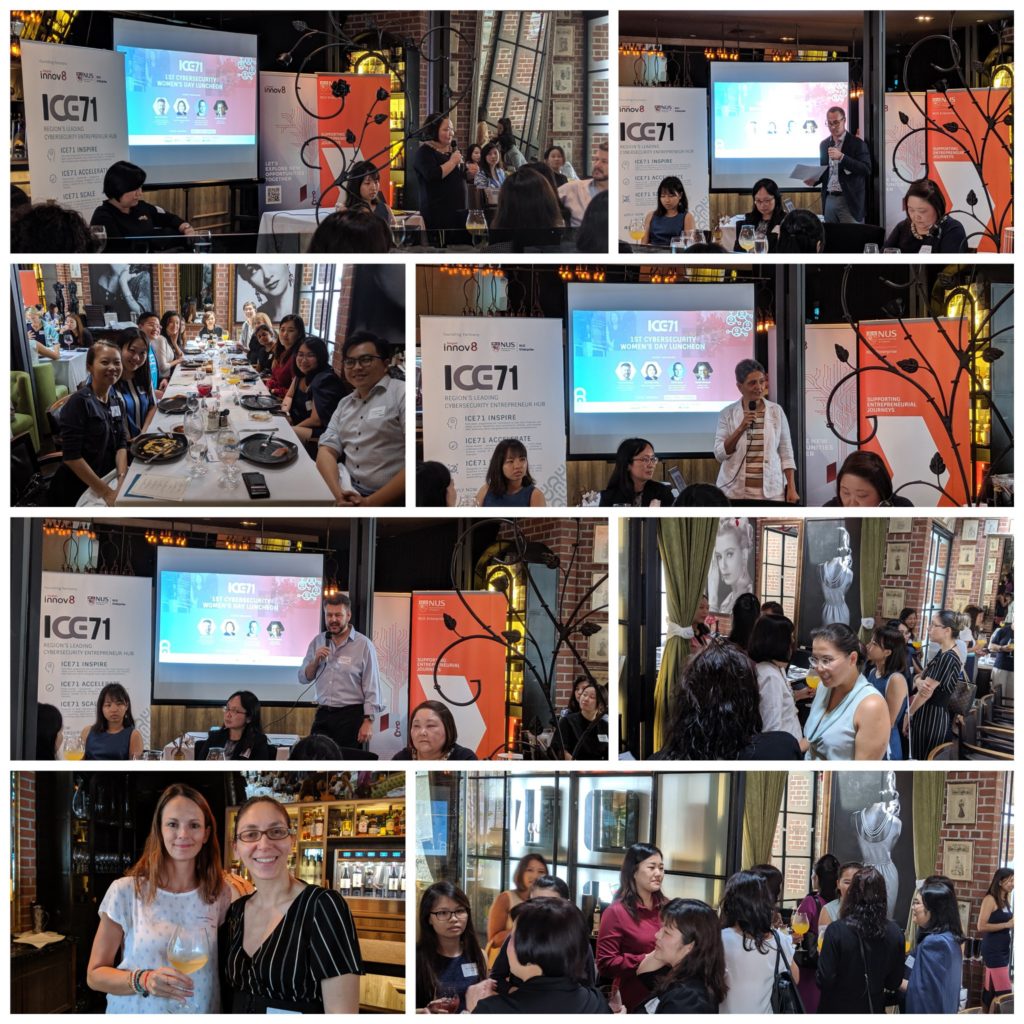 We learnt there cannot be a 100% cybersecurity risk-adverse situation, so we have to accept there are always risks, and the key is on how to quickly recover the situation. The standard assumption has to be that security is always compromised.
When asked about overcoming silos between technology teams and regulators, Choy Peng said,"For highly-regulated industries, you need a very strong presence in terms of how you interact with regulators – there is a need to be more front-footed, to actually engage and educate all the time."
Sunila shared about how she was pushed out of her comfort zone into technology. She touched on the quest for knowledge, as well as identifying goals with a positive mindset. She said, "The day you stop learning in your role, is the day the role stops for you."
Colin spoke about how Booz Allen was a great support in women initiatives. Booz Allen has a history of supporting women in the workplace and is committed to increasing the number of women in STEM careers.
Everyone had a great time networking with each other and getting to know new friends! Hear what some of our guests thought about the event:
More event photos here: https://bit.ly/2lZr9Yv
For updates like this and more cybersecurity community news, follow us on Facebook and Linkedin!