ICE71 Inspire is all about building a cybersecurity talent pipeline for Singapore. Through its activities, it aims to inspire individuals to further hone their skills in cybersecurity – as well as to provide a nurturing ground for those who want to explore ideas around cybersecurity entrepreneurship – and more.
Why join ICE71 Inspire?
Whether you need help on the technical aspects of your cybersecurity idea, advice on how to set up a business or general information on what to expect on your entrepreneurial journey – ICE71 Inspire support an environment to guide you through getting your idea off the ground.
And if you have a hacking or specific cybersecurity skill to demonstrate or sharpen, ICE71 Inspire might just have these opportunities in store for you!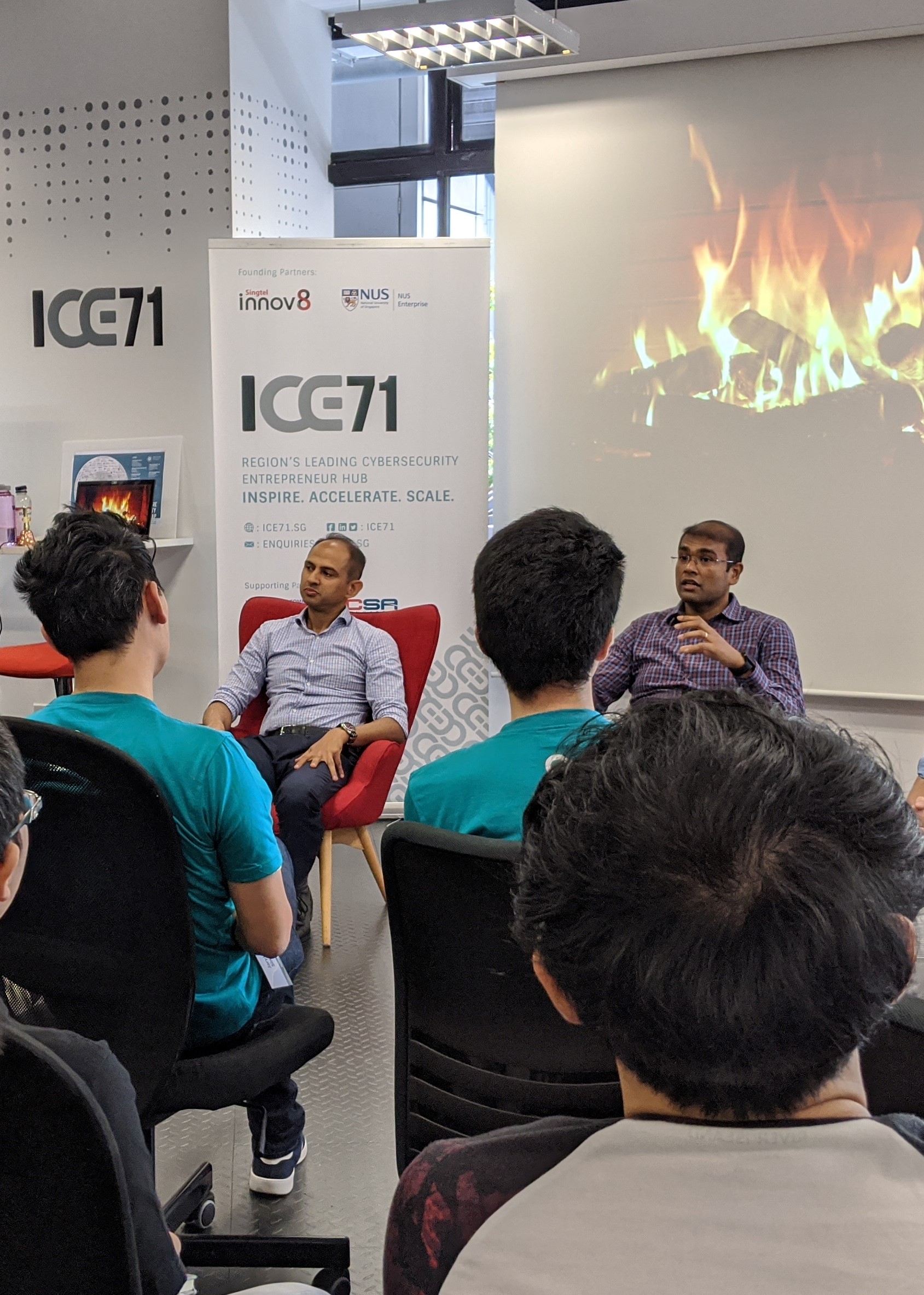 Who is ICE71 Inspire for?
Anyone with an interest in cybersecurity innovation can apply. We are looking for individuals who can demonstrate entrepreneurial flair and spirit, who are committed to exploring a career in cybersecurity.
How to join ICE71 Inspire?
Be informed first on upcoming ICE71 Inspire activities!