Launch of Cybersecurity Industry Call for Innovation 2022

Date: 05 Sep 2022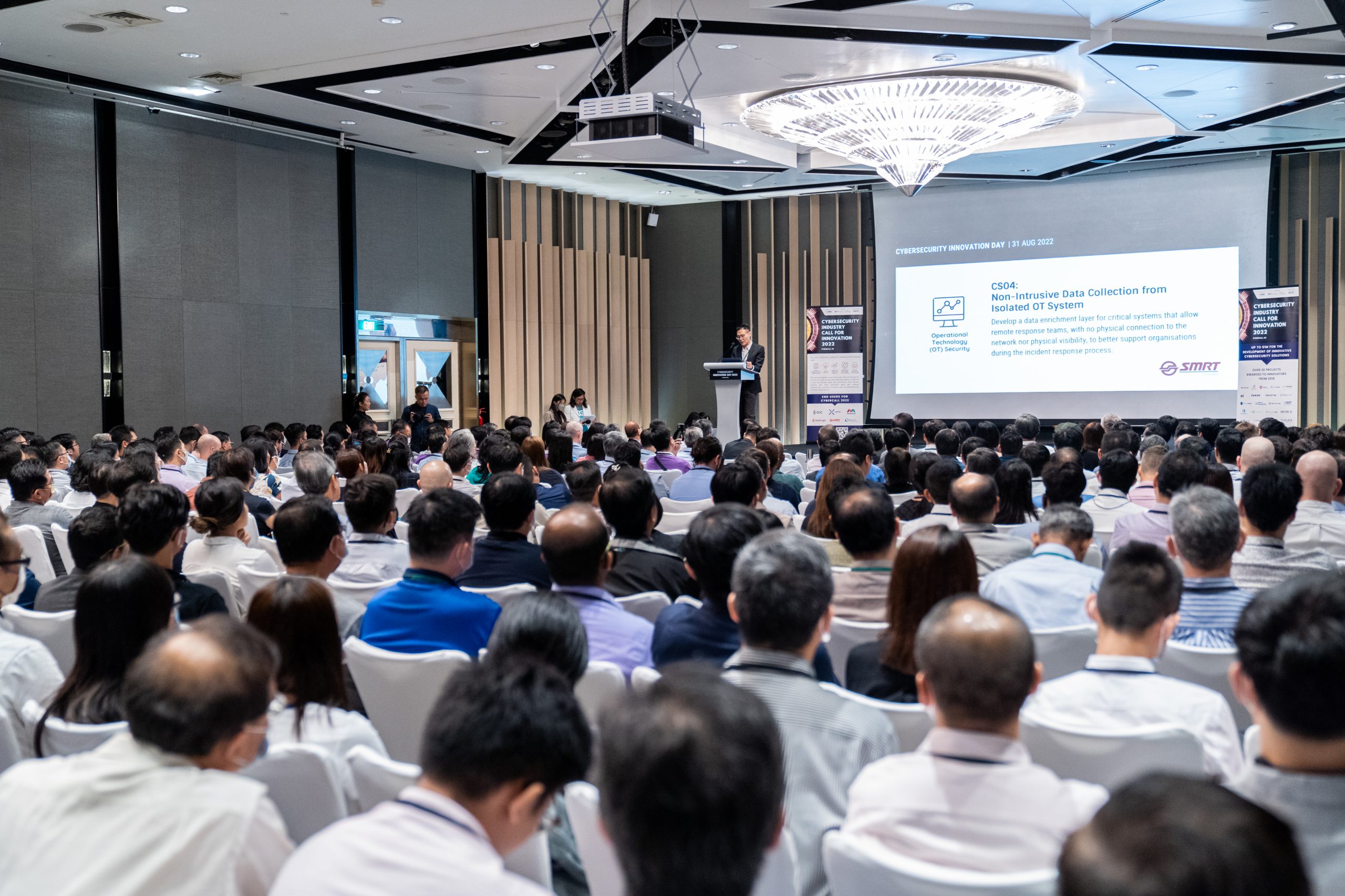 On 31 Aug 2022, the Cybersecurity Industry Call for Innovation 2022 was launched by the Cyber Security Agency of Singapore (CSA), together with partners NUS Enterprise and TNB Ventures.
The call was launched at Cybersecurity Innovation Day 2022 by Senior Minister of State for Ministry of Communications and Information, Dr. Janil Puthucheary, who delivered the welcome address to a full house at the Raffles City Convention Centre.
→ Read it in The Straits Times here.
The Cybersecurity Industry Call for Innovation invites cybersecurity companies to develop innovative solutions to address specific cybersecurity challenges.
Seven challenge statements supported by six end-users were announced. View the challenge statements here.
11 winning projects of CyberCall 2021 were announced at the event. The awardees were selected from more than 70 local and international companies to develop and trial their proposals with participating organisations.
Technical experts were also recognised for the invaluable support they provided throughout the CyberCall review process.
Thank you to everyone who participated for making this event such an overwhelming success!
→ Learn more about the Challenge Statements, end-users, and funding criteria at www.cybercall.sg
→ Sign up for the upcoming Meet the End User sessions.