InfoSec in the City 2019

Date: 19 Jun 2019
ICE71 had the opportunity to co-host the CxO luncheon, which welcomed 30+ C-suites and senior officers from both the public and private sectors. Some of the attendees included representatives from Cisco, Fireye, Canon, Panasonic, Dyson, Citi, ST Engineering, CSA and MHA.
This luncheon was an opportunity for us to bring together leaders and experts of various cybersecurity domains to come together and discuss cutting-edge techniques and solutions, and real-life scenarios.
As the region's first cybersecurity entrepreneur hub, ICE71 supports the cyber ecosystem and is bringing everyone together — including C-suites — for the crucial task of attracting and developing competencies and deep technologies to help mitigate the rapidly increasing cybersecurity risks in the region.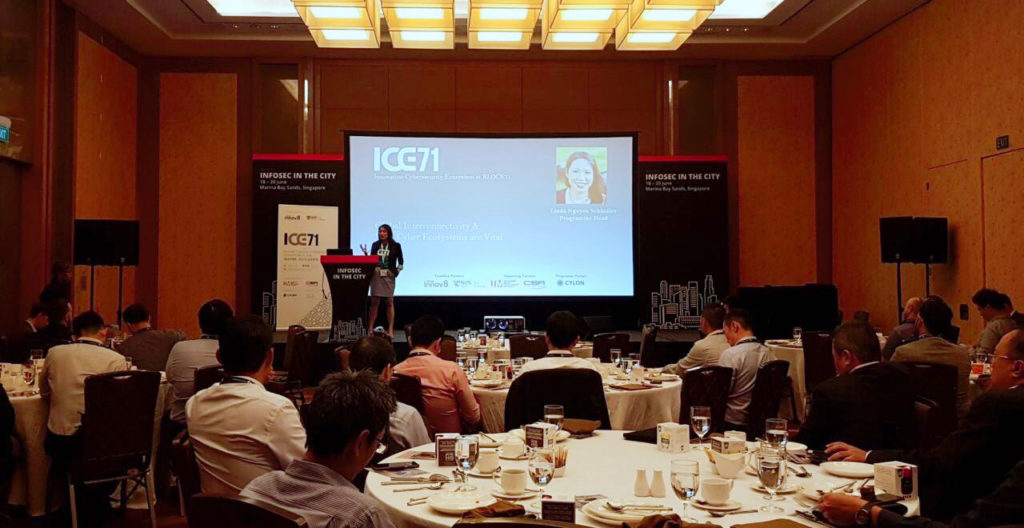 Apart from the luncheon, we had the opportunity to talk about cybersecurity and entrepreneurship at a Kopi Chat panel in the Startup Village. Our startups Seconize, oneKIY and Blue Phish shared their journey having been through our ICE71 Accelerate programme and the challenges that they face in growing their startup. All of them agreed that being in the programme and an ecosystem like ICE71 definitely connects the missing dots and accelerates them on to the right track!