ICE71 x RSAC 365 Innovation Showcase: Frontier Technologies of Adaptive Security

Date: 26 Aug 2021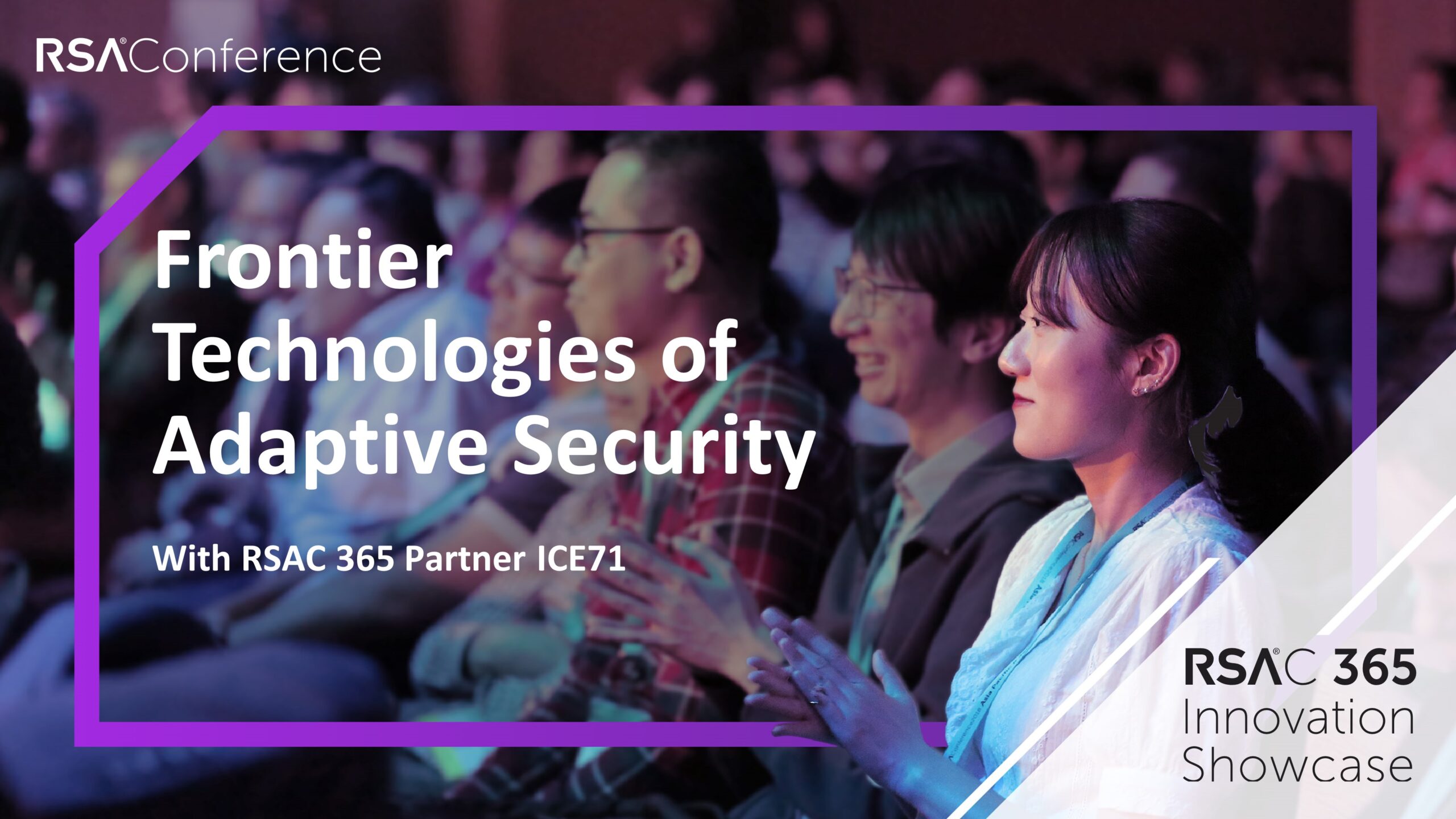 ICE71 x RSAC 365 Innovation Showcase: Frontier Technologies of Adaptive Security
ICE71 is proud to bring our start-ups to the global stage!
On 19 August, ICE71 partnered with RSA to host the August RSAC 365 Innovation Showcase. This session brought together an expert panel to discuss the Frontier Technologies of Adaptive Security, with a focus on API Threat Intel sharing, Graph Neural Networks and methods for securing legacy applications in DevSecOps. This was followed by two pitches by ICE71 start-ups – Aiculus and Scantist – who presented their groundbreaking ideas in the adaptive security space.
The panellists were:
(Moderator) Rajiv Menon – Managing Director at Cisco Investments and M&A for Asia Pacific and Japan
Dr Ong Chen Hui – Cluster Director for Technology Development, Infocomm and Media Development Authority
Mark Kraynak – Founding Partner at Acrew Capital
Breaking through the Complexities of Cybersecurity
As an expert in Graph Neural Networks (GNN), Dr Ong shared that GNNs are a method of machine learning designed to perform inference on data described by graphs. Graph processing has gained popularity and its usage is expected to double every year from 2019 to 2022. GNNs can be used to solve a variety of cybersecurity problems due to its pattern recognition. For instance, automating detection of botnet attacks and cybersecurity vulnerabilities.
Mr Menon also talked about the problem on the lack of application security experts as compared to developers. Mr Kraynak added that , this problem is due to the fundamental disparity between the two roles. Application security experts face a fundamental problem: the sheer number of alerts and connections to deal with are overwhelming. He believes that the best way to tackle the problem is to automate the process of meaningfully integrating threat intelligence into the right parts of vulnerability management – and this is an area where novel solutions and technologies are much needed.
Following this, Dr Omaru Maruatona, founder of Aiculus and Prof Liu Yang, founder of Scantist, took the stage to share how each of their solutions reduce organisations' reliance on the expertise of security teams through automation and machine learning, thereby bringing much-needed value to the adaptive security space.
Watch their pitches below, or find it on the RSAC Innovation Showcase page!
---
Aiculus is an ICE71 Scale start-up which leverages artificial intelligence to provide adaptive and intelligent cybersecurity capabilities for businesses that use application program interfaces, or APIs. Their solution defends the organisation's API stack without having to access users' data, offering an additional layer of privacy to customers.
Scantist is a member of ICE71 Accelerate's fourth cohort. The start-up has developed an application security tool that manages open source vulnerabilities and helps enterprise clients improve compliance on the application level.