[FINAL REMINDER] Call Closes 31 Oct 2021!

Date: 08 Oct 2021
PSA: The Cybersecurity Industry Call For Innovation 2021 closes 31st October 2021, 2359HRS (GMT +8)!
Send in your proposals to https://cybercall.sg/ by 31 October 2021 to stand a chance to
Receive up to $1M in funding from CSA
Work with key end-users to develop your innovative solutions
Address pressing challenges within technology areas including #AI, #IoT, #OT, #Cloud and #Privacy
See the challenges launched this year and highlights from key events below! ??
Don't miss this opportunity!
Find out how to send in your proposals following the proposal submission template, and remember to complete all required sections before submitting. More instructions are available here.
For more information, visit https://cybercall.sg/. You may also direct submission enquiries to info@cybercall.sg.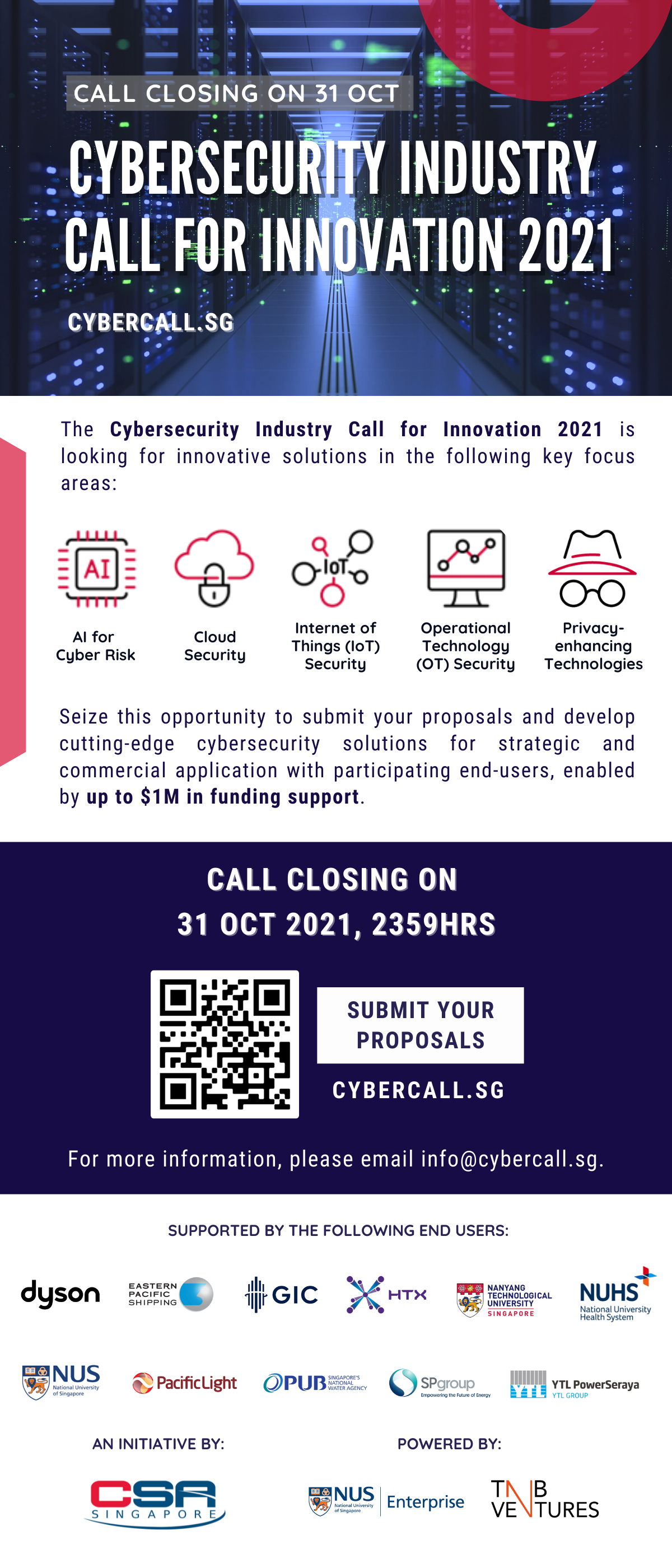 ICE71 is a supporting partner for the Cybersecurity Industry Call for Innovation 2021.