CSA Cybersecurity Innovation Day 2020

Date: 30 Jul 2020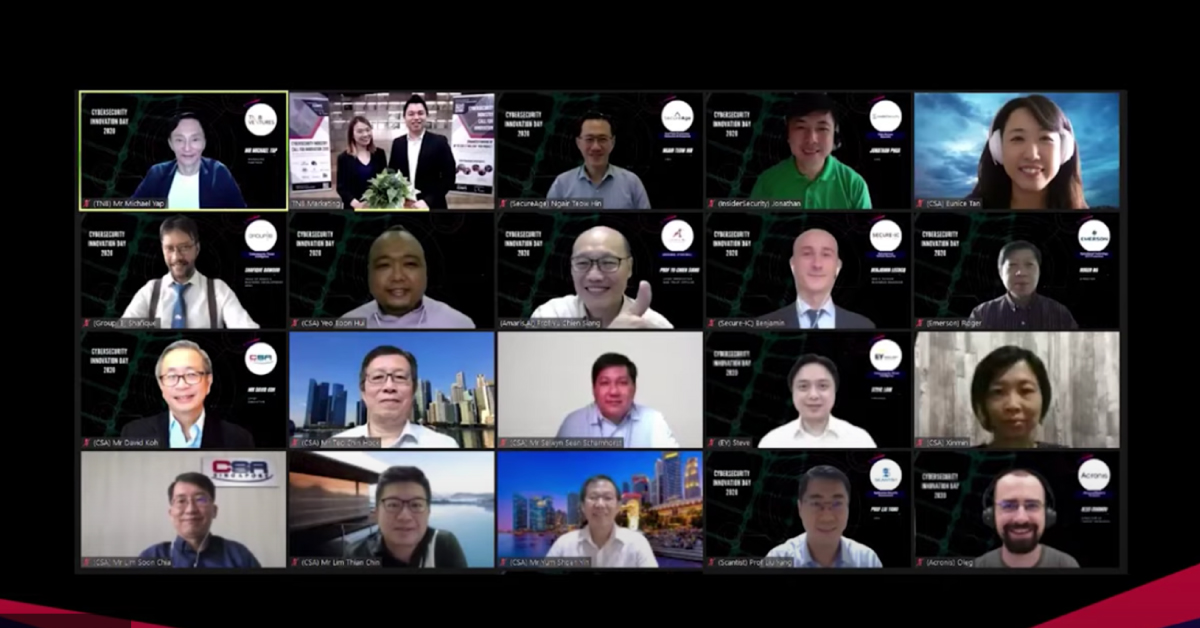 ICE71 is proud to be a supporting partner of the second and virtual edition of CSA Cybersecurity Innovation Day on 30th July. The event saw highlights including exciting pitches by 2019 Cybersecurity Call for Innovation Awardees, with two ICE71-affiliated start-ups Scantist and Amaris.AI participating. It also provided opportunities for real-time, 1-1 business meetings with awardees, on top of enriching sessions featuring a keynote by security and AI expert Prof Dawn Song.
An initiative by the Cyber Security Agency of Singapore (CSA), powered by TNB Ventures, the online half-day event started off with a warm welcome by Guest-of-Honour Mr David Koh, CSA Chief Executive. Mr Michael Yap, Managing Partner, TNB Ventures then shared the journey and insights from the 2019 Cybersecurity Call for Innovation.
The main highlight of the day was the pitching session by 9 innovative cybersecurity companies who won the Call for Innovation award. Scantist, an ICE71 Accelerate alum, and Amaris.AI, an ICE71 Scale start-up, pitched their solutions together with other awardees. The innovations pitched were diverse, covering advanced malware forensics, adversarial attack on AI, OT protection, threat intelligence, data access security, application security, endpoint protection, and autonomous vehicle security.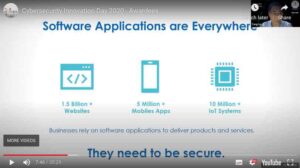 Scantist is a local start-up spun off from years of R&D, with a focus on application security. In the presentation about their awarded project on AI enabled application security testing framework, Prof Liu Yang, CEO and co-founder of Scantist, spoke about the significance of application security: "With the trend of digitisation, software is everywhere from websites, mobile apps to IoT applications. Software applications are critical means for delivering value of products and services. But the reliance on applications also means that they need to be secure." Prof Liu shared that application security remains to be challenging amid a fast-paced, ever-evolving attack landscape, coupled with the lack of deep security expertise. "Infamous incidences around Panama Papers, Equifax, and Heartbleed arising from application-level breaches have led to substantial financial and reputational loss," he said.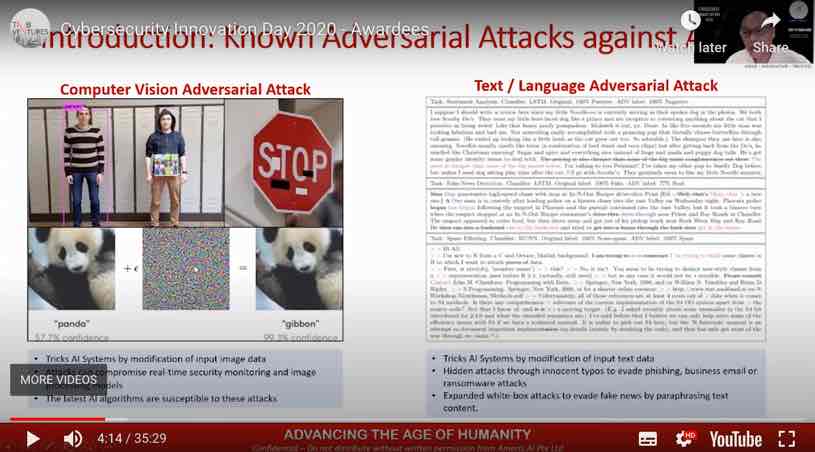 Amaris.AI, a full-stack AI start-up, provides a solution for adversarial attack on artificial intelligence. Prof Yu Chien Siang, Chief Innovation Officer of Amaris.AI, gave interesting examples on how AI can be fooled, including one that talks pandas and gibbons: "See the panda. You will see that if we add a little bit of unperceivable perturbation, the AI will be fooled and upended, and the panda 'becomes' a gibbon." He cautioned on the security risks of current AI systems: "Almost all AI systems deployed now are without defences, if aggressively targeted, they will all be badly subverted, and these AI will also be automating such attacks." Prof Yu urged the audience to think about potential impact in areas using AI, like autonomous cars and immigration biometrics.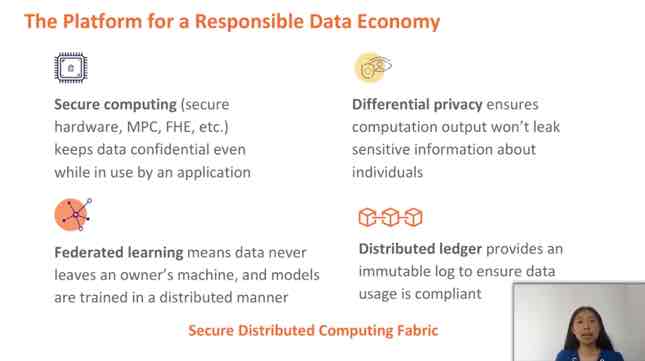 It was great to see homegrown cybersecurity start-ups in the line-up of awardees, such as Amaris.AI and Scantist which are in the ICE71 inner circle, as well as Insider Security, a start-up that provides detection of unauthorised access to patient data – a relevant cybersecurity solution for healthcare IT systems.
Keynote speaker Prof Dawn Song, who also has her own start-up Oasis Labs, spoke passionately about the importance of privacy preserving data access in the age of machine learning, in her session on challenges and future direction for AI. She said, "Data needs to be protected not only at rest and in transit, but also when in use and in compute."
There was also a fireside chat with students featuring Prof Song, a presentation by AiSP on security by design, and an IMDA sharing on opportunities for cybersecurity start-ups in the SME market.
The virtual event was a truly insightful experience. We look forward to more of such cybersecurity entrepreneurship initiatives in the future!
Watch highlights:
Catch up on the full event programme content here.