An Interview with Emilie Philippe, APAC Managing Director, Webdrone

Date: 17 Feb 2020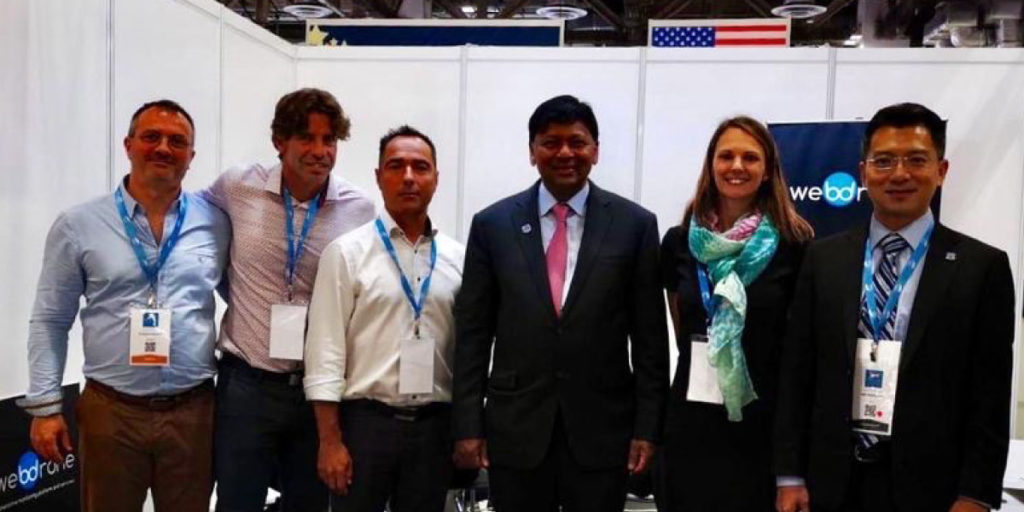 We recently caught up with Emilie Philippe, APAC Managing Director of Webdrone, an ICE71 Scale startup that provides anti-cybercrime solution, monitoring platform and investigation services. Emilie shared insights including how she got into cybersecurity, and how Webdrone uncovered hidden information for a digital piracy case.
We heard you have a background in law. What was the turning point that got you started with cybersecurity?
Yes, I studied law in France as my first aim was to become a Police Commissioner. I wanted to do investigations and contribute in fighting organised crime. That was my driver. At the end of my Masters, I had great opportunities for three internships at the Police of Monaco, the Court of Nice and BNP Paribas. After these meaningful experiences, I eventually chose to join the Security IT team of BNP Paribas in 2003. My experience there was really vibrant, it became the pull factor for me to be part of this whole cybersecurity adventure.
At BNP Paribas, my colleagues and I worked around cyber-attack intrusions, as well as internal confidential inspections and missions. I also worked in different places, namely Paris, Guadeloupe in the Caribbean, Marseille, and Singapore, as well as in different branches and scopes like Legal, Litigation, Risk Credit and Compliance. All these experiences have the same key focuses, that is to investigate on matters to solve issues, mitigate risks, and help organisations protect their reputation and integrity. 
What brought you to Webdrone?
After 15 years within the banking industry, I wanted to tap on my experiences together with my positive and pragmatic mindset to start a bold and new challenge. I wanted to join the vibrant startup ecosystem in Singapore and to work in a lean mode as an entrepreneur. Just at this tipping point, I met Webdrone founders, conversations happened, and I was drawn into joining their adventure to build an Asian hub in Singapore. I jumped right in!
Can you share with us 1-2 interesting client use cases of Webdrone's solutions?
One of the online investigations we did was around digital piracy, and it focused on a heavily visited torrent site that offered a large and downloadable selection of pirated content such as films, music and games. Perpetrators hacked content to illegally spread them online. Webdrone's algorithms enabled us to identify some of the torrent site's administrators – by collecting and cross-referencing identification elements such as pseudonyms, full names, addresses, and email addresses – from publications dating back more than 8 years, which are now archived and no longer indexed by the search engines.
In another case, we were tasked with analyzing three Android set top boxes, also known as illicit streaming devices (ISDs) to ascertain how each connects to their authentication servers. This work was requested in the context of a project in Singapore requested by telco companies, for possible legal action against black-market vendors.

Why did you choose Singapore as a landing pad to scale Webdrone's business?
My family and me have been living here for 7 years, and we know the local culture well. We are French, as you can hear with my pure French accent, but we mix a lot with the community here. We do our best to participate in activities with Singaporean friends and set up events with attendees from everywhere. For example, I am co-founder of the French Tech Cyber & Security community and we organise events to share good practices and build a strong culture. 
Our experience with the community tells us this: What is amazing here is all the positive stamina you can find when there is an innovative project to advocate for and roll out. There is a true desire for top-notched technologies like cyber solutions. Singapore is not only the place to be, but the place to do. This is one of the biggest reasons why we are here.
Cybersecurity protects our data from what we know and also from the unknown. It also protects business value and reputation.

– Emilie Philippe
Learn more about ICE71 Scale and how to join the programme here.
—
For more content like this, follow us on web and our social channels.