ICE71 Inspire welcomes cohort 4

Date: 21 Jan 2020

We just completed the 4th instalment of our ICE71 Inspire programme! ICE71 Cohort 4 comprises participants from different backgrounds and nationalities, ranging from students to working professionals—but they all had one thing in common—an enthusiasm for cybersecurity.
It's interesting when we speak to some of the participants on how they got started with their interest in cybersecurity, a deep tech area often less understood than desired, even as it impacts all industry verticals.
For Terrence, a Singaporean youth and NUS computing student, it all started with an incident while he was in primary school. His personal blog got hacked and he got curious about cybersecurity ever since. Terrence also participated in NUS Overseas College (NOC) in Israel. There, he experienced an environment where cybersecurity is highly ingrained in its people. Terrence thinks it's inherently wrong to look at cybersecurity as a hassle. And it looks like he's all set to correct this with a gamification idea of his.
Jennie, another participant, is Vietnamese-American. She became intrigued with cybersecurity while she was studying geopolitical risk as part of her political science studies. Cybersecurity risk, besides financial and legal risks, are often risk functions under geopolitical risk. And what further stoked her passion for cybersecurity was her market research stint covering the cybersecurity industry.
ICE71 Inspire is a one-week intensive bootcamp programme designed for individuals to test their cybersecurity theories and ideas, qualify feasibility and commercial viability, and develop their business skills alongside other aspiring entrepreneurs. Programme modules are curated and run by our programme partner CyLon, a leading global cybersecurity accelerator and active investor in early-stage cybersecurity startups.
As with previous cohorts, the programme brought workshops across different areas of entrepreneurship, including technical development, business fundamentals and team building. There were also networking and mentorship opportunities for our participants.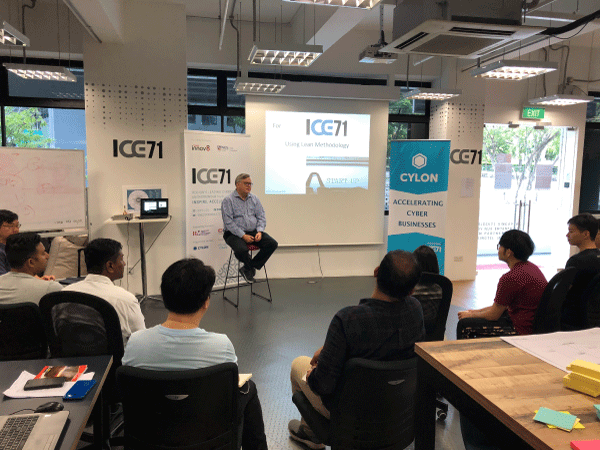 Participants gained a lot of insights from these workshops, including lean methodology for startups, product positioning and hiring talent. In one of the sessions, they even got up close and personal with Land Transport Authority (LTA)'s Chief Information Security Officer, Huang Shaofei.
"There was one session that I really liked. I think it was Joanna's session on hiring. I'm a startup founder so that was really relevant for me. I felt the greatest benefit I've gotten from ICE71 Inspire is actually connecting with my peers, my classmates. It's such a diverse class. There're students, industry professionals, researchers, and marketers from whom I've learnt a lot from, which is like the biggest value for me."
– Mitali, ICE71 Inspire 4 participant and founder of Guardara
"One of the greatest learnings from ICE71 Inspire that I've got is about how to do business and marketing. I also learned about cybersecurity industry demands and challenges, and more about what people in the industry are doing."
– Hong Ying, ICE71 Inspire 4 participant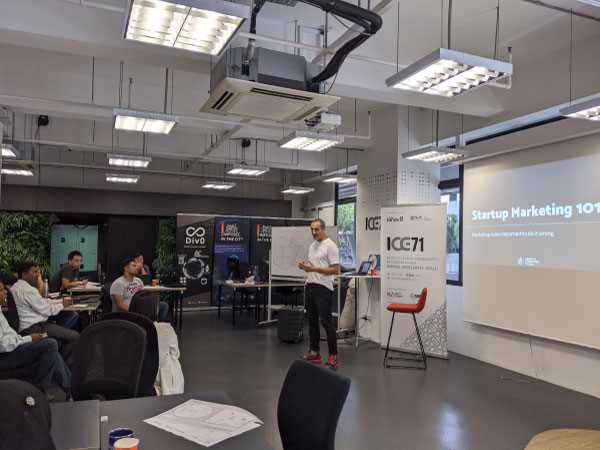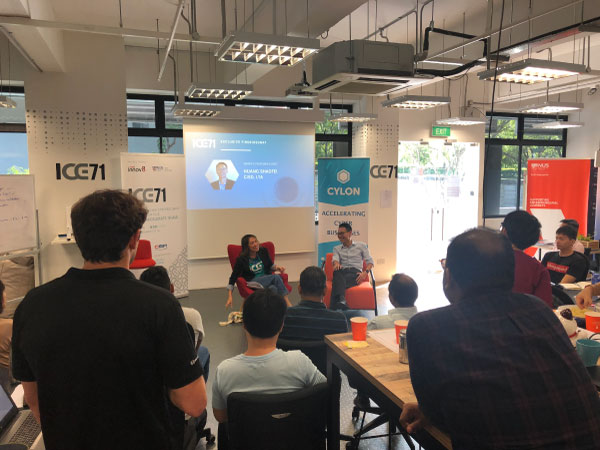 "I think Thibaut's session was good. If you tell Thibaut what you're not sure about, he will go very in-depth about what to do. When I asked about how do I even get started with selling, he came up with this concrete go-to-market plan for me."
– Jeffry, ICE71 Inspire 4 participant
It's a great crash course on entrepreneurship.
– Jamie, ICE71 Inspire 4 participant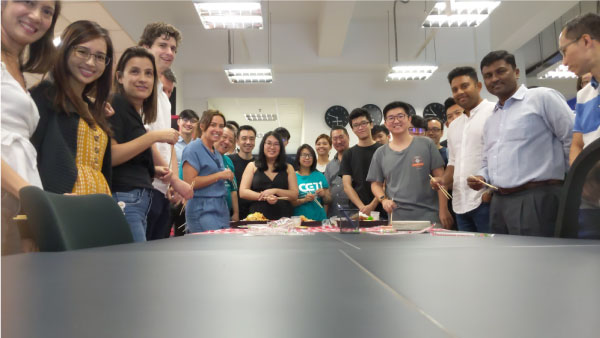 Bootcamp participants will continue to receive guidance and mentoring over a three-month period to keep the momentum of their business ideas going.
—
You may also be interested in:
For more updates like this, follow ICE71 on our web and social channels.