The Singapore Cybersecurity Startup Community Map

Date: 28 Aug 2019
ICE71 proudly presents our latest (and biggest yet) Singapore's Cybersecurity Startup Community Map!
We've been keeping ourselves busy as we continued scouring our island nation for cybersecurity startups! We found 105 unique startups within the cybersecurity and associated fields, including information privacy, cyber threat intelligence and email/ mobile/ cloud/ network/ IOT security.
Out of these 105 startups, almost 30% of the cybersecurity startup community are in our ICE71 Inner Circle!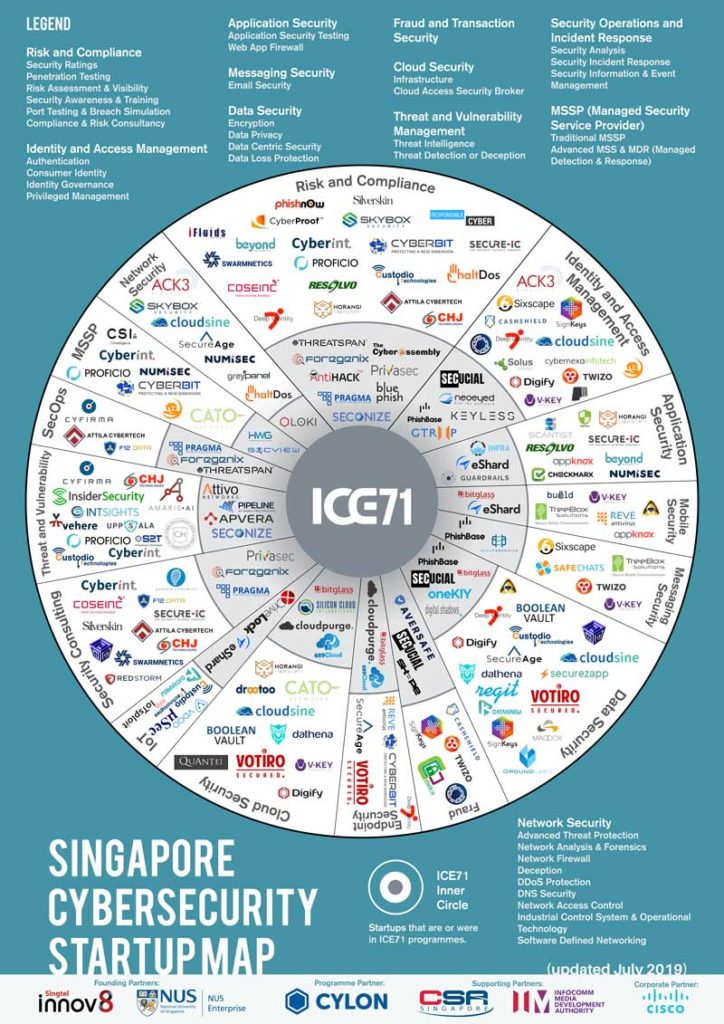 With more tech-savvy and nimble cybersecurity startups entering the space, launching new products and offering superior solutions, we continue to look forward in supporting and strengthening the cybersecurity community in the region.

Let us know if you spot missing ones or would like to be listed on the startup map!