Interview with Pankit Desai, co-founder and CEO of Sequretek

Date: 12 Oct 2020

We speak to Pankit Desai, co-founder and CEO of ICE71 Scale start-up Sequretek, one of the Financial Times' most promising APAC companies
—

and more recently a RAISE2020 awardee

—

about what it takes to get to such business apexes.


Q: What do you do at Sequretek?

I am co-founder and CEO at Sequretek, with primary responsibilities around business development, operations and fundraising. Prior to Sequretek, I have had leadership stints with IBM, Intelligroup, NTT Data for over two decades.

Sequretek offers solutions in Endpoint Detection Protection and Response (EDPR), Identity Governance and Administration (IGA), and Managed Detection and Response (MDR). A combination of our products and a 24×7 managed security services, covers majority of the problems that an enterprise might encounter.

Q: Can you share an example or two where Sequretek has helped your client to achieve simplicity in terms of security? 

Let me take two examples on opposing ends of a size spectrum.

One of the largest private sector bank (5,000+ branches) with over 125,000 employees and 700+ applications/services was struggling to get an answer to this question of "who has access to what"? They tried implementing traditional identity management solutions, but after spending a few million dollars and over two years, their coverage was barely 5% of the technology landscape. They evaluated Sequretek's IGA and they were able to implement the product in six months and have covered more than 50% of the technology landscape, with balance being targeted for completion within the year. Their compliance organization which used to scramble resources every year before the regulatory audit or User Access Review requirements, now is able to get all of it done through a simple dashboard report.

India is home to over 1,500 co-operative banks. Most of these banks are in the rural areas and serve the farmers and poor people. These banks have been the backbone through which most of the government schemes for underprivileged get distributed. Over the past few years, these banks have invested in technologies to stay abreast of the transformation that is impacting the sector, and with it there have been several high profile cyber breaches. There is now significant pressure from the local regulator to invest in security to mitigate the risks. Most of these banks, lack skillset to understand what security measures they need to undertake to improve their security. We worked with their industry body to create a program that build a security framework around offerings that allowed these banks to improve their compliance and security posture without burning a hole in their pocket. The program had several technology awareness sessions, across the hierarchy, that were baked in to improve their appreciation of technology, till date over 1,000 people have undergone this training.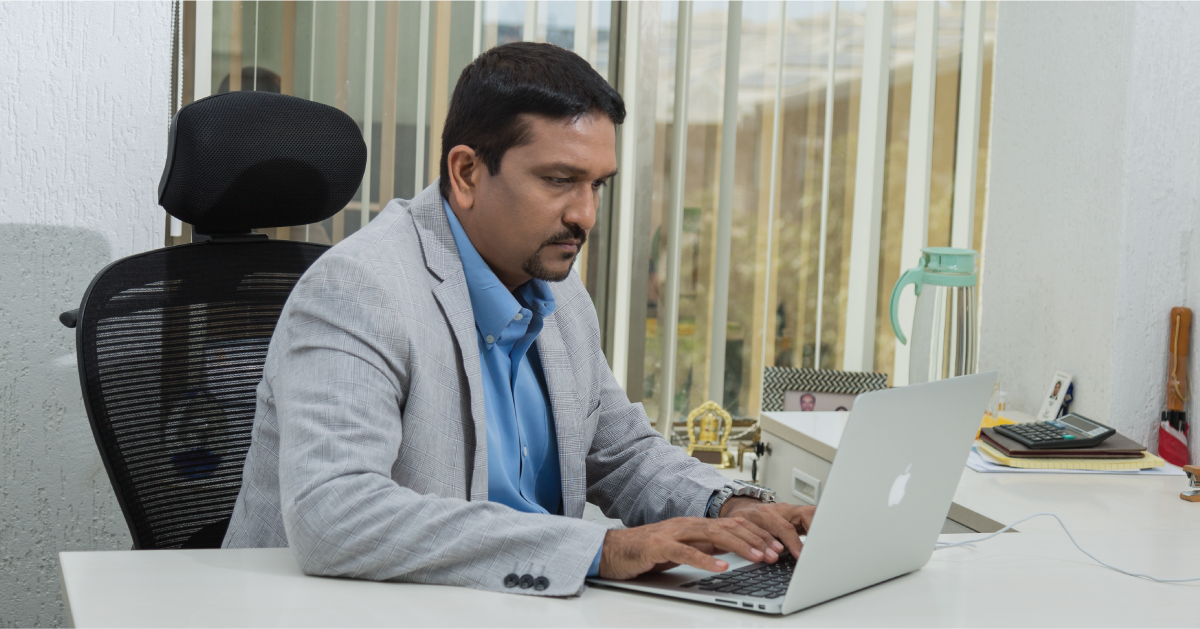 Q. Sequretek was rated as one of APAC's fastest growing companies by the Financial Times for 2020. Congratulations! Can you share with us what got you here today, perhaps your business mantra for aspiring cybersecurity entrepreneurs?
Early this year Financial Times picked us as one of the fastest growing companies (#206/500) in APAC and just very recently, we were recognized as a winner in the category of tech centric companies sector agnostic applicability, at RAISE2020 a global AI event hosted by the government of India. While the first one was all about the financial success of the company, the second is a vote of confidence on our technology and ability to execute in the marketplace.
As an entrepreneur, it is indeed quite redeeming to see the company get to where it is today. While it may sound cliched, our mantra has always been "do right by your customer" and the rest will follow. We have put that thought process into practice and I am proud to see our customers' stand by us through thick or thin. It doesn't matter how good your product is, or how good of a team you have built for yourself, if you are not in a position to get a happy customer, it will not get you anywhere. As a company, we have barely spend any money in marketing, it is customer referrals that have allowed us to scale year on year.
Q: How is the cybersecurity sector like in India and Singapore, are opportunities and challenges the same? What are prospects you see in Singapore and the greater APAC region?
For most part cybersecurity in industry and geography agnostic, this has allowed most companies in this space therefore to scale without much requirements for localization as compared to some of the other technology areas. Having said that, there are nuances from a tech maturity levels perspective and local regulatory norms, that may change how customers in different parts of the world perceive the need for security. In India, you will find companies at the top end of the spectrum who have used technology to differentiate themselves at global scale and are understandably quite ahead in their security journey. On the other hand there are millions of small and medium enterprises for whom security is almost an alien concept, which is where most of the recent attacks are concentrated.
If I was to look at APAC region, one will find companies in Singapore for most part will be well versed in technology usage and a much better appreciation for the need in investing in cybersecurity. However, there are countries in south east Asia that are not at the same level, and the challenges that I mentioned earlier will definitely be present. I see our message of "Simplify Security" resonate across the region, for this very reason.
Q: Describe cybersecurity in less than 30 words.
Cybersecurity is an enabler to your transformation and not an inhibitor.