ICE71 x GovWare Focus 2020

Date: 08 Oct 2020

GovWare Focus 2020 Virtual Conference and Exhibition, themed "Partnerships in Resilience and Advancement", took place on 7-8 Oct. ICE71 was proud to be a Supporting Association for this major cybersecurity event and be a part of the first virtual GovWare-ICE71 Startup Pitch Pit.

Of all the virtual platforms we have been on so far, we must say that this conference had the best aesthetics, and we could sense the organisers putting a lot of effort in providing a unique experience. Moreover, we had many exciting things going on for us across the two-day conference!
First, there were the virtual booths at exhibition halls. ICE71 had our booth in Hall 3, and our start-ups 689Cloud, Cylynx, Digify, Red Piranha, Uniken, and WeSecureApp had their booths in Hall 4. It was a one-of-a-kind experience staying behind the screens while manning booths with avatar-like "representatives". Through the booth chat function, we had fun interacting with visitors.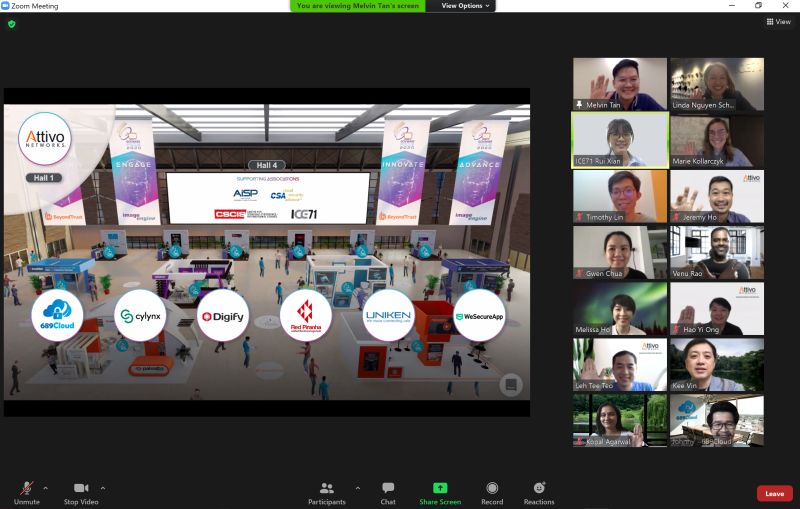 And on 1st Oct, at the Auditorium, we had the first virtual—albeit second—GovWare-ICE71 Startup Pitch Pit. Its first run was at SICW last year and the winner was Cyble.
Hosted by Linda Nguyen Schindler, ICE71 Programme Head, the 2020 Startup Pitch Pit featured four up-coming start-ups from the ICE71 community – each of the founders got onto the virtual stage to pitch their solutions:

The goal of the Pitch Pit is for start-ups to get real-world feedback and gauge potential interest in their cybersecurity solutions, from its distinguished panel of judges including:
Huang Shaofei, CISO at Land Tansport Authority of Singapore (LTA)
Tan Wee Yeh, Manager, Security Architecture – Customer Success at Microsoft
Steve Ng, Vice president, Digital Platform Operations at Mediacorp
After the start-ups went through 5-minute pitches and gruelling Q&A from judges (and the audience!), it was time to decide the winner. While the judges deliberated, pitch pit host Linda engaged the audience with an interactive cybersecurity trivia.
Judges had a challenging time deciding the winning start-up, as all of the pitches were good. But after considering various factors, including how innovative the start-up solution was and performance at Q&A, they decided that the winner of this year's GovWare-ICE71 Startup Pitch Pit (drumrolls): Keyless! Congratulations to Fabian and the Keyless team!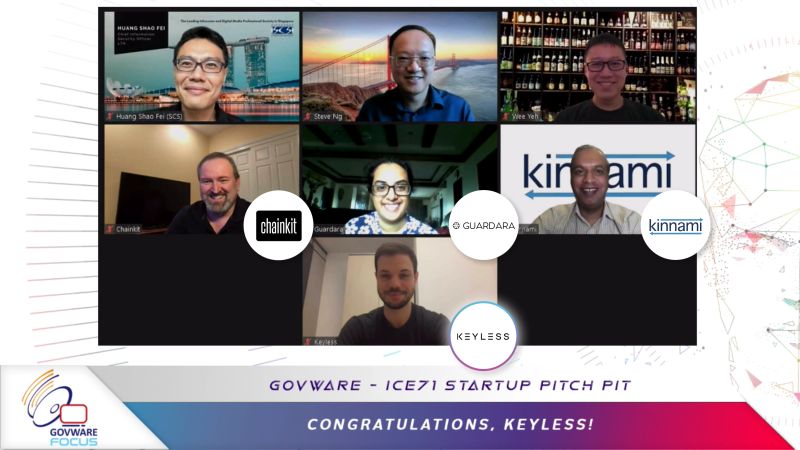 If you are an organisation looking for innovative cybersecurity solutions or an aspiring cybersecurity start-up searching for insights on how your product will fit the market, please reach out to ICE71 and don't miss catching the next pitch pit.
"In these dynamic times, it is becoming increasingly important for our cybersecurity community to come together in collaborative endeavours. We need to mobilise our strengths to propel cybersecurity resilience forward, especially in a COVID-19 world. Being the region's first cybersecurity entrepreneur hub, at ICE71 we continue to carry the torch for cybersecurity entrepreneurship, seeking out great partnerships that can create impactful platforms for our start-ups to succeed and thrive."

Through GovWare Focus 2020, our goal is to generate more awareness on cybersecurity entrepreneurship and on how start-ups are uniquely positioned to meet the rapidly changing demands of cybersecurity.  From ICE71 and our start-ups having an online presence at this premier event, to the first-ever virtual GovWare-ICE71 Start-up Pitch Pit, we are proud to be a Supporting Association of GovWare Focus 2020, and look forward to future partnerships together." – Linda Nguyen Schindler, ICE71 Programme Head
See you next year!