Interview with CyberCall Expert Panellist Prof Gao Debin

Date: 12 Jul 2022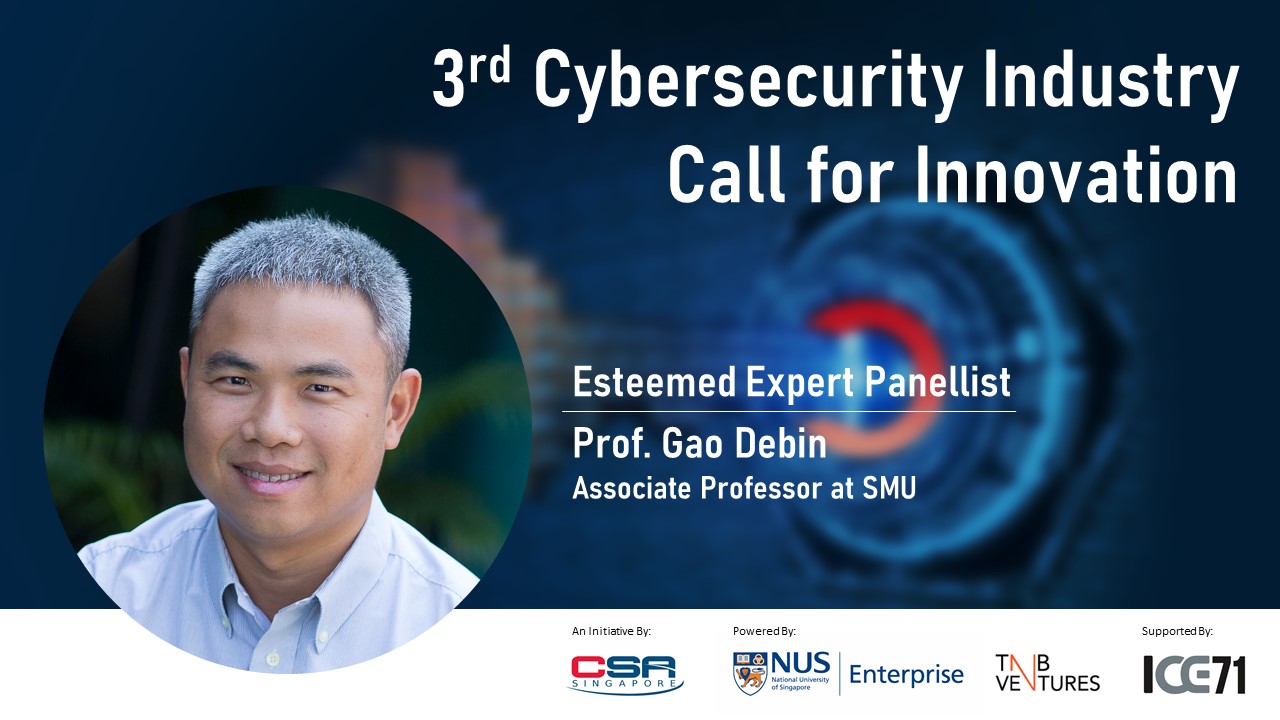 This post features Prof Gao Debin, who was among a stellar panel of experts called on to contribute their technical knowledge to the 2021 Cybersecurity Industry Call for Innovation, an initiative by the Cyber Security Agency of Singapore. He is currently an Associate Professor of Computer Science at Singapore Management University.
The call attracts cybersecurity innovators with clever solutions to address challenges laid out by participating end-users. To remove cost as a barrier to innovation, CSA awards up to S$1M for the co-development of promising projects.
Imperative to call's success, the expert panel provides advice on the technical novelty and suitability of submitted proposals. For their contributions in pushing the frontiers of cybersecurity innovation, we thank Prof Gao and fellow expert panellists!
Read on to learn more about Prof Gao and why he's doing this.
Interview with Prof Gao Debin
What are you working on at the moment, and what are you most excited about?
I work on the research of computer security in general, with a focus on software systems security and mobile security.  I'm most excited about novel techniques in improving computer security, as well as the practice of "security by design" in system design and development.
What is one unexpected thing that people don't know about you?
Probably a bit surprising fact is that I also work from the "dark side" in proposing, analyzing, and development attacking techniques.  Understanding security weaknesses of our current computing systems is an important step in the effort of securing them.
As a professor, what's the most important lesson you pass on to students? And what are you learning from them?
With many real work examples, I try to let our students know that we don't usually have a perfectly secure yet practical solution.  In practice, we try to raise the bar to a certain extent that the corresponding security risk becomes manageable.  Students also directly or indirectly confirm on such an observation via specific learning or research projects they participate in.  From the experience of working with my students, we enjoy the fun in various arm-racing exercises between the defenders and attackers.
As part of the Technical Panel for the CyberCall, you played an indispensable role in evaluating proposals for quality and innovation. Are there any areas that you would like to see more innovation in? How can start-ups leverage these opportunities?
I'd love to see more industrial efforts in innovating human-factor-related security solutions.  We believe that human is the weakest link in many practical and usable systems.  Educating the general public on computer security and building novel security solutions that are usable for the general public is challenging while having high impact on our society.
Why should companies join the CyberCall?
While having fun to closely interact with the industry partners, government agencies, and the academics, you also get to explore new business and funding opportunities.  Why wait?
> Learn how you can leverage opportunities in the CyberCall here.
---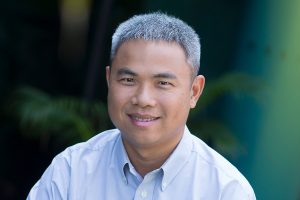 About Prof Gao Debin
Debin is currently an Associate Professor of Computer Science at Singapore Management University.  Having obtained his PhD degree from Carnegie Mellon University, Debin focuses his research on software and systems security.  In recent years, Debin also actively participates in research of mobile security, cloud security, and human factors in security.  Debin is the program committee co-chair of international conference ICICS 2021.  He's the recipient of the Lee Kong Chian Fellowship in year 2017 and 2022.