The Key to Success – A Chat with Joseph Gan, Co-Founder & President, V-Key

Date: 06 Jul 2018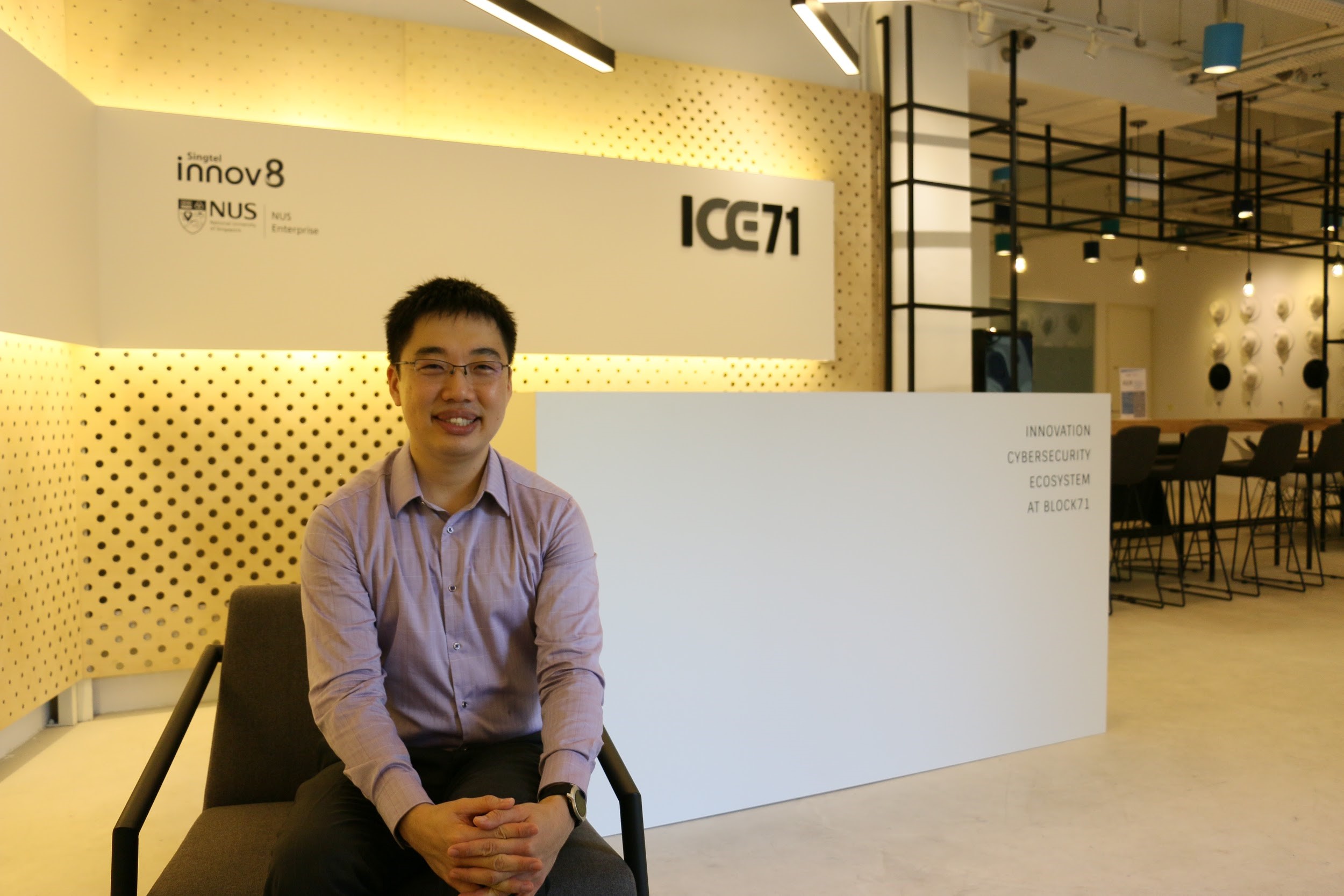 We met with Joseph Gan, Co-Founder and President of V-Key, to find out more about his journey with V-Key and learn some of his insights on cybersecurity startup ecosystems in Singapore and beyond.
What was the inspiration behind V-Key? What inspired you to leave your job and start your own company?
We saw that there was a big business requirement for secure mobile solutions in the space of digital identity and authentication, both in the verticals of banking as well as places like the government; and we found that we could develop a technology solution that could address those. And the other thing that satisfied me that I could make the leap was that I had a very good founding team with my other two co-founders covering the strategic and business aspects that I as a technical co-founder at the time did not really have.
How do you find the startup ecosystem in Singapore for cybersecurity now vs when you started out many years?
We started V-Key about 7 years ago in 2011. At that time of course there were already a few startups that have since exited. The government was already trying to encourage startups and some funding and so on, but the vibrancy of the ecosystem was very different – with the number of players in the market, ranging from VCs to accelerators to even different government players and industry development players, and even just the vibrancy of the startup ecosystem with mentors and advisors… just a community that understands the startups…  Everything is a lot more exciting today than what it was 7 years ago. Even as a company that kind of passed that stage, it's still very exciting and very encouraging to see that.
Any advice for an aspiring entrepreneur in cybersecurity?
It's very important to figure out what the market should look like. Many of us would come up with specific technical ideas, and it's important to validate them whether with potential customers, or even with various markets – not just Singapore but around the region, and really try to see whether they make sense from a business perspective. Many of us from the cybersecurity space come from a very technical background and we think "yes we have a wonderful idea!" – that's very important of course – you do need to prove an idea from technical perspective, but don't forget the business validation. It's important to engage customers and potential customers.
Can you give us a brief overview of V-Key?
V-Key is a global leader in software-based digital security, and is the inventor of V-OS, the world's first virtual secure element. Traditionally, digital security required hardware such as smart card chips, which companies such as governments, banks, payment providers, and telcos have used in their national identity cards, ATM cards, credit cards, and SIM cards. With the proliferation of mobile applications, digital transactions, and IoT use cases, V-Key was founded to solve the problem of providing digital security using pure software solutions.
What is the Singapore cybersecurity startup landscape like compared to that in Silicon Valley?
Cybersecurity has been identified as strategic for Singapore as it underpins our Smart Nation initiatives. Apart from a very startup-friendly business ecosystem, this also means ready customers in both the government and private sectors that are actively engaged in exploring and deploying new cybersecurity initiatives to support their digitalisation efforts. Singapore is also continuing to develop itself as a digital hub in Southeast Asia, with a majority of the top global companies driving their regional businesses from here, which makes it a fantastic springboard for cybersecurity companies to launch into the fast-growing Asian market. Given that most startups that fail cite "lack of a market need for their product" as the main reason, I think the combination of Singapore's startup-friendly ecosystem and ready cybersecurity market would make Singapore the obvious choice at this time for any cybersecurity startup.
What was the biggest challenge faced by your startup? How did you tackle it?
Figuring out what the product should look like and getting customers on-board, especially in the first few years, was definitely the biggest challenge.  As a ground-breaking security solution, we needed to prove to our prospective customers that our solution was indeed far more secure than any other alternative out there, while still meeting their business and regulatory requirements, and these took time to develop.  We tackled this by engaging our customers early, and partnering with them to flesh out the product in a way that would closely meet their requirements.
As a cybersecurity startup founder, what keeps you awake at night?
Our customers place their trust in us for their digitalisation strategies, and we take our responsibility to provide secure and reliable solutions for millions of digital users, both in Singapore, and internationally, very seriously.  While growing the business is obviously always a concern for any company, ensuring that we are properly supporting our existing customers is my top priority.
What are the next steps for V-Key?
We are just starting on our digitalisation journey.  While we have already built several solutions on top of our secure V-OS platform that have already gone to market, we continue to make investments in new areas to help our customers deploy secure digital solutions.  These include integrating technologies such as biometrics and data analytics with our platform, as well as providing these solutions in the cloud for clients to easily deploy and integrate.