Interview with Ng Pan Yong, Founder of The Cyber Assembly

Date: 01 Jul 2018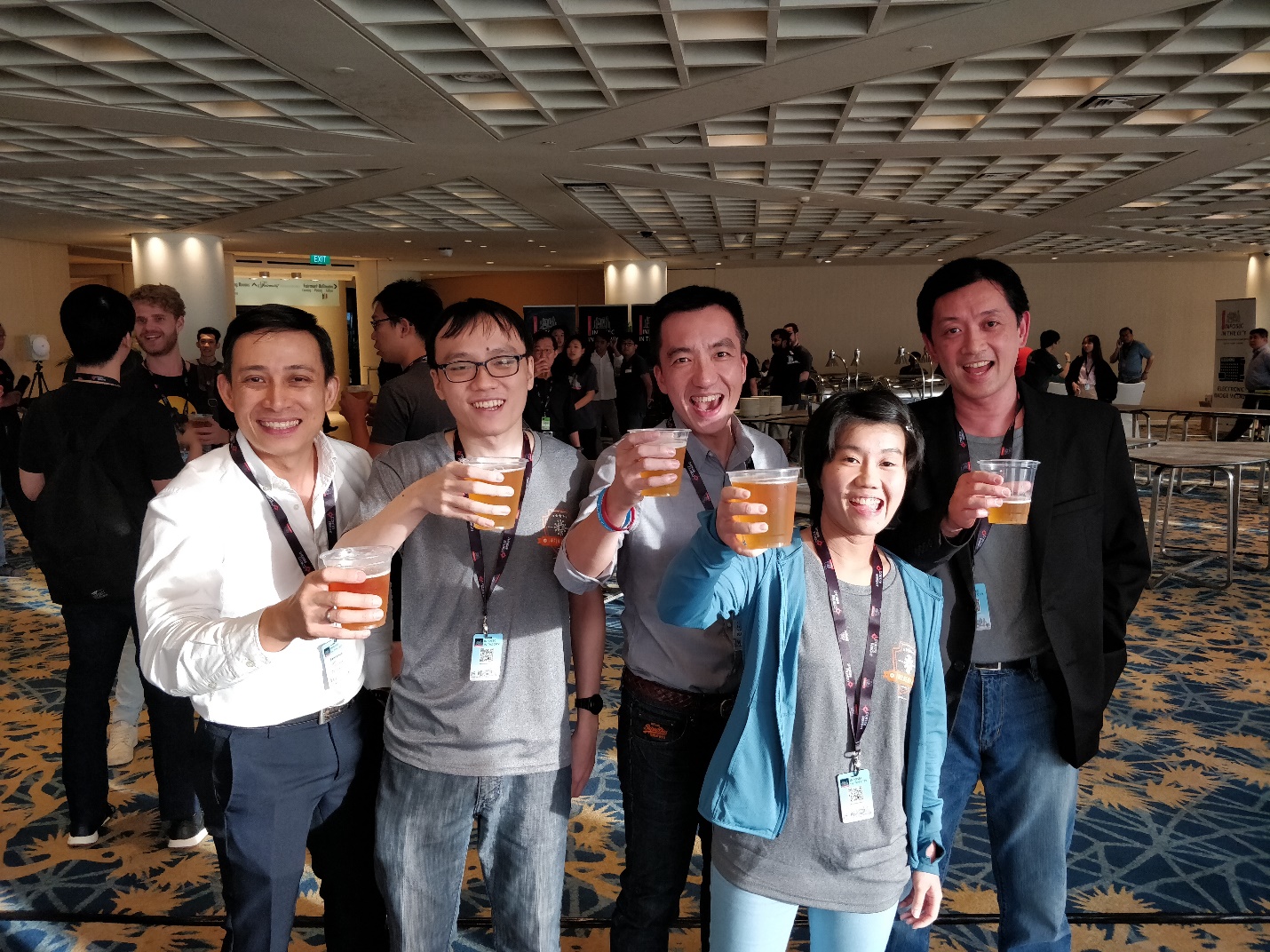 We recently met up with Ng Pan Yong, founder of The Cyber Assembly, a cybersecurity startup based in Singapore with the mission of connecting people to cyber skills. They provide active learning platforms and communities to help organisations and individuals discover and develop cyber skills.
What was your background and how has it helped you with what you are doing today?
My first experience with applying security was as the chief architect pioneering a paperless shop front project back in 2004. We needed to ensure CIA (Confidentially, Integrity and Availability) of electronic contracts from shops to backend over dial-up lines. I was later the head of Systems and IT security for a startup, having the opportunity to define security policy in a green field environment based on ISO 27001/27002. My last paying job came from BAE Systems Applied Intelligence where I was the GM of Engineering, responsible for delivering cybersecurity solutions on a national scale. Cybersecurity requires skills in software, operating systems, hardware, networks, data analytics, business processes and stakeholder management – and I'm fortunate to have a background in all these areas.
What inspired you to start a cybersecurity company?
I can see Singapore's tech landscape transforming – compared to 10-20 years back, there are now many young people and mid-career folks who are keen to do tech because they enjoy it. I want to play a part in helping more people get into tech – specifically cybersecurity – and play a role in bringing about innovation in Singapore. There is also a 'who' that inspires me: a very intelligent young man who unfortunately has a disability that affects his ability to interact with people. I want to help people get good jobs and not have their potential limited by the bias of gender, age, disabilities and qualifications.
How does The Cyber Assembly fill the gap in the local or regional cybersecurity market?
A huge challenge in the industry today is the skills gap. There are many people who have the aptitude for cybersecurity jobs, so we want to cast the net wide and bring students and mid-career professionals from all disciplines into the industry. We do that by offering them access to practical skills through active learning. Our mission of 'Connecting People to Cyber Skills' resonates with everyone we speak to in Singapore and in the region. People are at the core of dealing with the evolving cyber threats we see today. We need all people to level-up their cyber skills and knowledge to defend at individual, organisation and national level.
What is the Singapore cybersecurity startup landscape like, as compared to the rest of the world?
I don't really have startup experience in other parts of the world. What I can say from my own experience in Singapore is that the government has a support structure in place to help startups, especially in areas of transformational technology. Government officers genuinely want to help. I have directors from agencies brainstorming with me on how to support our business. One piece of advice to other startups that need help would be to just look up the Singapore Government directory, send an email to chief executive of agencies, share your brilliant idea, and you will most likely get a meeting.
How do you or your company benefit from the cybersecurity communities?
The community in Singapore is very vibrant – the recent Infosec in the City event was not only the first homeground, tech-centric cybersecurity event, it was also started by the community, so hats off to the folks in Edgis/Division-0. The support, connection, encouragement and, more importantly, knowledge that there are others on the journey make a huge difference when we are climbing walls every day.
What is / was the biggest challenge faced by your startup? How did you / will you tackle it?
There are many challenges, although I notice the singularity of the question. The biggest challenge is building a brand in a small market. We launched the Singapore Digital Cyber Academy in March this year and it has been very successful with around 400 students on board. People love what we are doing and are recognising our brand through this initiative. Through the community, we are also getting good brand traction and will continue to invest in our digital marketing efforts. We want to be recognised for quality content and excellent customer experience, and we will continue to build our brand around these 2 key pillars.
As a cybersecurity startup founder, what keeps you awake at night?
Honestly I sleep really well, I'm just dead tired at the end of each day, I work 70-80 hours a week and think about the business all the time. I hope I have out-worked the competition, and if not, kudos to them for working harder and smarter.
What are the next steps for The Cyber Assembly?
Q2 has been really good for us, with closing off a few big deals and running the learning village at Infosec in the City. We want to work more closely with the cybersecurity community and will be looking at launching a community edition product in July. We are also busy developing a new product to address the Cyber Awareness market – so watch our social media space because it will be a real game-changer.