Interview with Angie Huang, VP Global Business at ArcRan

Date: 07 Sep 2020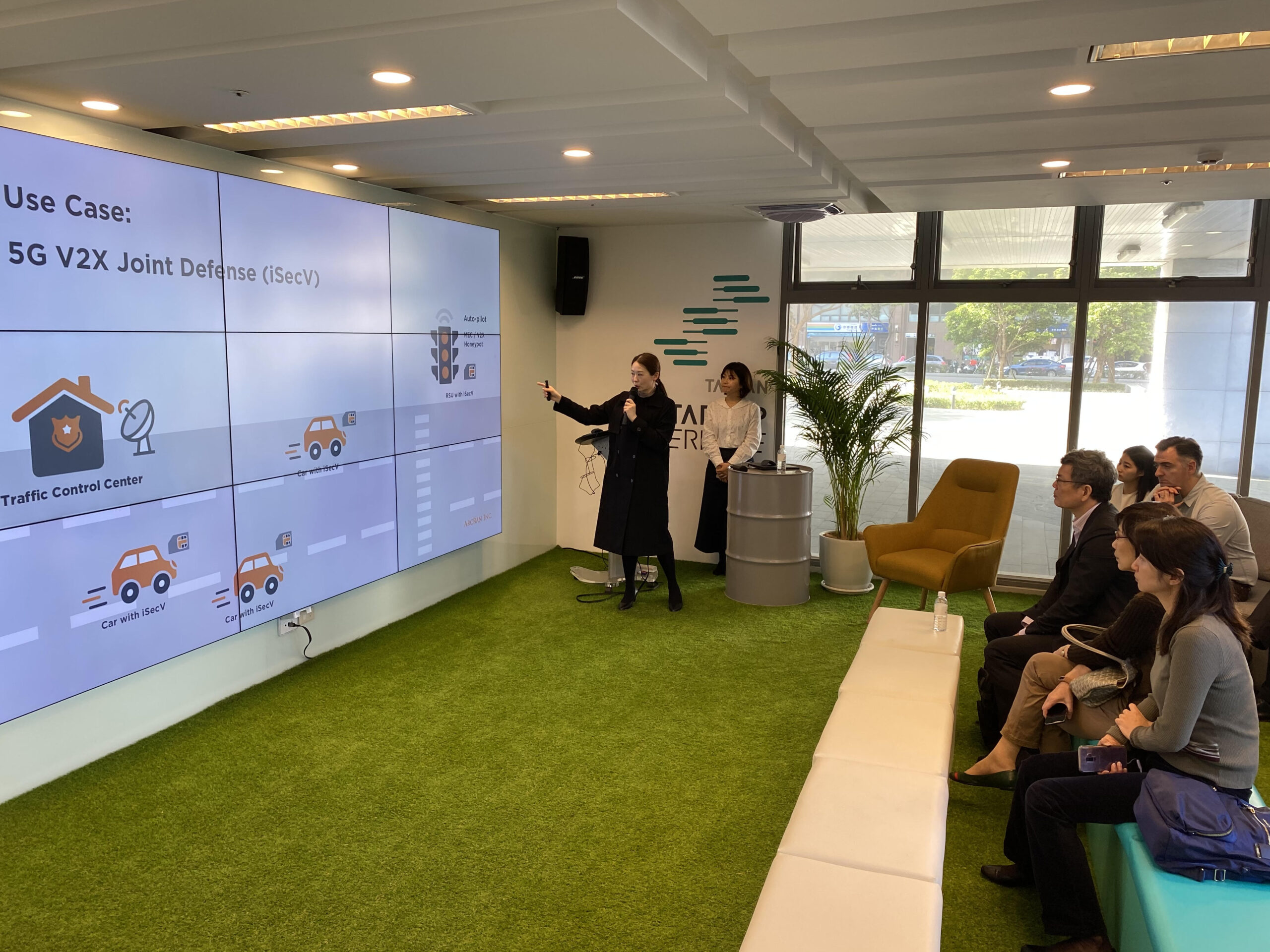 Angie Huang, VP Global Business at ICE71 Scale start-up ArcRan, shares her thoughts on winning First Place in "Young Award" for the Smart Application category, IoT and 5G security, why cybersecurity is like water, and more.
Q: Tell us about yourself and what you do at ArcRan.
I am the VP of Global Business at ArcRan. ArcRan is a company focusing on cybersecurity operation automation, IoT cybersecurity, and 5G cybersecurity products. We concentrate on constructing comprehensive and next generation cybersecurity solutions based on unique machine learning algorithms to help governments and enterprises conduct quick response to a variety of advanced cybersecurity threats and attacks.
Q: Can you share some examples of customer use cases?
The embracing of IoT by businesses has opened up enormous opportunities, but at the same time created new significant security risks as more devices get connected.
A smart manufacturing customer adopted our iSecMaster IoT Threat Detection solution to detect suspicious behavior and cyberattacks within their factory premises. The solution leverages and monitors wireless signals transmitted between devices and utilizes signal detection, machine learning and network behavior analysis methods to determine anomalies.
The growth of autonomous vehicles and Vehicle-to-Everything (V2X) applications also means more attack vectors and possibilities for hackers. With everything being connected, an attacker could tamper with the signal regarding traffic conditions, or fake messages being transmitted between vehicles. Autonomous vehicles makers have applied our V2X Threat Detection solution to detect security threats and protect their systems.
Q: Congrats on your recent win of "First Place in Young Award (Smart Application Category)"! Can you share more about this achievement?
Thank you. The "Young Award" is an annual award presented by the National Development Council and the Industry Development Bureau (Ministry of Economic Affairs) in Taiwan to recognize achievements in the digital industry, based on creativity, market strategy, functionality, market demand, and future development and growth. The award is divided into four categories: Smart Applications, Smart Health, FinTech, and Innovative Business Models. 
Our company has rolled out a complete portfolio of products to meet the growing demand of cybersecurity in the Smart Manufacturing industry, and we are honored and grateful that the judges could recognize the importance of the role our company is playing.
Q: What are emerging cybersecurity trends and opportunities?
New opportunities will begin to accelerate this year as 5G mobile networks start to roll out. We are noticing an emerging trend in IoT devices connected to 5G network, private 5G networks and Edge Computing.
Q: What are your thoughts around the impact of COVID-19 for organisations?
COVID-19 has drastically changed the business world and accelerated digitalization of business processes and the expansion of cloud computing. It has also refocused cyber security teams on Cloud Platform security, Data Privacy, Connection and Remote access, Security operational tools, and Policies. 
I believe this is a common challenge for organisations across the globe.
In Taiwan, we are also continuing to adapt cybersecurity strategies to account for increased threats to the new normal. Since Taiwan's economy is driven by technology and manufacturing hubs, cyber security in hardware devices, IoT, supply chain and smart manufacturing will still be one the key areas of focus.
Q: Describe cybersecurity in 30 words.
Cybersecurity is one of the essential factors that determines whether an enterprise will be able to survive. However, cybersecurity is like water. Everyone ignores it until they actually need it.