ICE71 Inspire is a one-week programme for individuals to test their theories and ideas, qualify feasibility and commercial viability, and develop their business skills alongside other aspiring entrepreneurs. The programme is run by CyLon, a leading European cybersecurity accelerator who has supported over 70 cybersecurity entrepreneurs from academia and industry to-date. Many of the alumni have gone on to further develop products and successfully turn their ideas into fully established cybersecurity businesses. The intensive five-day bootcamp at our premises at Block71 features workshops on technical development, business fundamentals and team building, as well as networking and mentoring opportunities. Upon completion of the bootcamp, participants will continue to receive guidance and mentoring over a three-month period to keep the momentum of their business ideas going.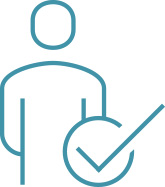 Why join ICE71 Inspire
Whether you need help on the technical aspects of your cybersecurity idea, advice on how to set up a business or general information on what to expect on your entrepreneurial journey – ICE71 Inspire offers a safe environment to guide you through getting your idea off the ground.
Who can join ICE71 Inspire
If you have an idea in cybersecurity, we'd love to hear from you. Anyone with an interest in cybersecurity innovation can apply. We are looking for individuals who can demonstrate entrepreneurial flair and spirit, who are committed to exploring a career in cybersecurity.