Going Global: In conversation with Allan Watanabe from Pipeline Security

Date: 08 Mar 2019
We recently spoke with Allan Watanabe, Founder and Managing Director of Pipeline Security, on his company's recent expansion to Singapore, how he got into the cybersecurity scene, and tips for Asian startups looking to head to the West.
About Allan Watanabe
Allan is the founder of Pipeline Security, a cybersecurity company headquartered in Japan that is now establishing their operations in Singapore under the ICE71 Scale programme. Pipeline Security focuses on providing real-time cyber threat intelligence data to companies, and is currently working with telecommunications companies, ISPs, hosting providers and a number of financial institutions. Born to Japanese and Irish parents, Allan "grew up in California in a typical US style household with the exception of speaking Japanese, eating Japanese food and going to a Japanese school in Los Angeles".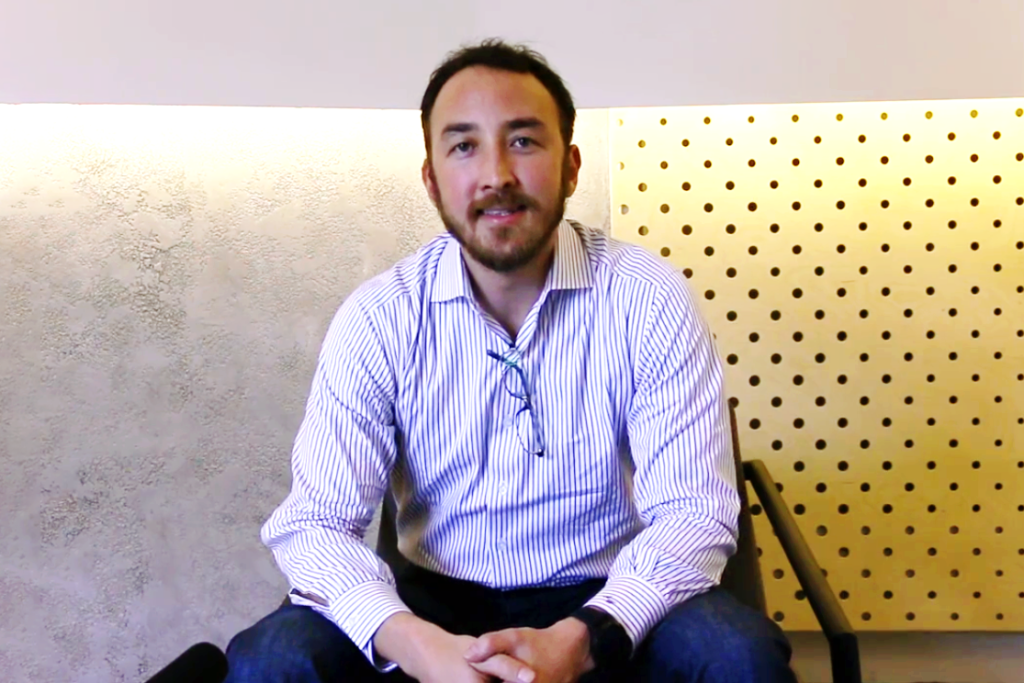 Leaping into cybersecurity
Allan has had about 20 years of experience in the tech industry. He started his career in data storage as an engineer, who was primarily focused on fibre channel network and network protection storage. Throughout his time working as an engineer, "data was actually a primary asset that cybersecurity specialists were always concerned with." About 4 years ago, he decided to start a company called Pipeline, which focused on helping tech companies from around the world to enter Japan. One of those companies happened to be a security company. "This was the first time that I really got into the security industry and started looking more at the security threat landscape and doing more research on threat data," reflected Allan.
Words of advice for Asian startups looking to venture into the US?
"The primary thing that (companies) need to be concerned with is that sometimes culture doesn't translate," says Allan. For instance, Japanese companies may expect to do business similar to the Japanese style, and just move and build the company in the US. Even though some may work, he believes that in most situations, it does not.
According to Allan, there are a number of things to take note of. Firstly, it is the expectation of how business works in the US as compared to the Asian companies. Internal processes that are different by nature for doing business in the country can become obstacles. Next, it is primarily on sales and marketing. Companies in Asia may not do well in US because their marketing message is incorrect, or that their sales strategies are not in line with how US companies do business. As such, Allan advises companies to take note of these potential obstacles or problems when trying to enter Western markets like the US.
What keeps you up at night?
"Everything! I am sure most founders will have the same answers." exclaimed Allan. Lately, Allan has his focus on the company's profitability and spends his nights thinking about how he can grow and accelerate his company without overstretching their bounds.
Moreover, he is thinking long term as he hopes to find good talent who he can grow and retain in the company and at the same time, trying to keep the same culture that they had from a small startup as they try to grow into a bigger company.
Next steps?
Allan is excited to launch Pipeline Security in Singapore, and considers it a big win for them as a company. Singapore is their first market expansion out of Japan, and will further their mission to become more of a provider of threat data to Asia. "With Singapore being a hub, I think this is going to help us accelerate our business into other regions that are connected with Singapore and doing business with Singapore."
About Pipeline Security
With a multilingual and tech-enthusiastic team having several years of work experience in IT enterprises, PIPELINE was founded 2014 in order to help protect businesses from increasing online cyber threats. PIPELINE leverages its global network to help its clients enable the best security strategies. Depending on the demand of our clients, PIPELINE can offer the full package of technical and security advisory services. PIPELINE is currently the authorized vendor for Spamhaus, Spamteq, and Deteque in Asia Pacific with headquarters in Tokyo, Japan.
Our mission is simple; to be the leader in providing cyber security threat feeds and security advisory services for fast growing and innovative companies in Asia Pacific.