Exploring tremendous opportunities in the region's cybersecurity arena

Date: 04 Sep 2018
In September 2018, ICE71 partnered with the Israeli Economic and Trade Mission in Singapore to organise the Cyber Startup Fiesta, an event that brought together cybersecurity start-ups from Israel and Singapore, to explore possible collaborations. Israel is well known for its dominant cybersecurity scene. According to Yoav Saidel, Head of Economic and Trade Mission, at the Embassy of Israel in Singapore, Israel has over 400 cybersecurity start-ups demonstrating the "chutzpah" spirit, numerous MNCs with cybersecurity R&D centres and dozens of cybersecurity-related accelerators, VCs and supporting organisations, which contribute to the vibrancy of the sector.
During this fiesta, some 150 participants gathered to hear local cybersecurity experts share their knowledge, as well as attend a pitching session by nine Israeli cybersecurity start-ups.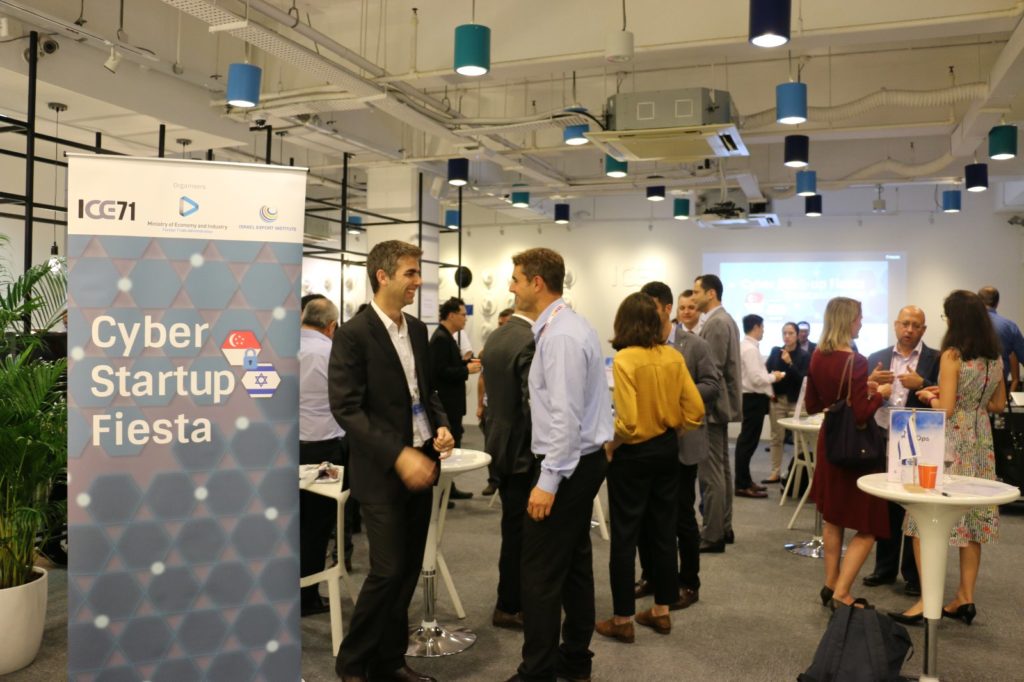 Our guests and participants mingled and networked with one another.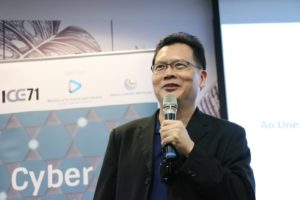 Mr Ken Soh Chief Executive Officer of Athena Dynamics, shares his story of entrepreneurship.
"I am more of an intrapreneur than an entrepreneur. Five years ago, I was managing the IT department for BH Global, a well-established company in the maritime sector. I wanted to bring in specific cybersecurity technologies that were superior, from both an application and technology point of view, and embarked on a study trip to Israel. We selected several cybersecurity products from Israeli companies and after BH Global saw the great results, we realised that these technologies could be used to support other companies. As such, we spun off this project to form Athena Dynamics," said Mr Ken Soh, who is the founding CEO of Athena Dynamics, while continuing to maintain his CIO role at BH Global.
Set up in 2014, Athena Dynamics focuses on cybersecurity solutions, particularly in the area of Critical Information Infrastructure (CII) protection and enterprise IT operation management. The company has already helped public and private sector organisations in Singapore to better protect sensitive digital assets using radically differentiated technologies, and is now scaling regionally.
Athena Dynamics is not the only cybersecurity start-up looking to expand in Asia's thriving cybersecurity landscape. Many of the Israeli start-ups on this Singapore trade mission and the ICE71 start-up companies are exploring business deals, investment opportunities or potential collaborations in Asia, due to the tremendous regional opportunities available.
"There are three numbers that cybersecurity entrepreneurs need to know. The first is US$1 trillion, which is the uplift that ASEAN economies will receive from digital transformation. This is why cybersecurity is so important – to make sure these digital platforms are secure. The second is US$750 billion, which is the total market capitalisation value at risk should there be a breach. And the third number is US$67 billion, which is the amount that ASEAN needs to spend over the next eight years, to improve cyber resilience here," explained Mr Nishant Dave, Head of Strategy, SE Asia at Cisco Systems.
This makes it clear that the opportunities for cybersecurity start-ups in the region are immense. Whether they are able to capture these opportunities, scale their businesses and see an exponential growth in revenues will depend on their abilities. Good luck to them all!