ICE71 at GovWare 2022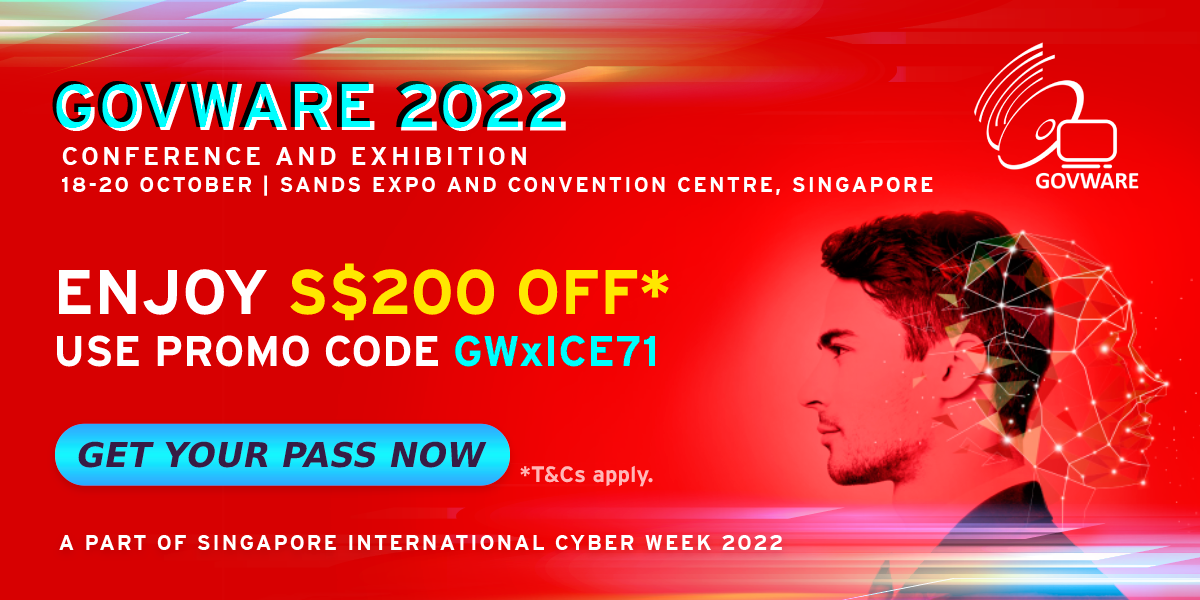 Start Date: 18 Oct 2022 | End Date: 20 Oct 2022

Time : 12:00 AM - 11:59 PM

Organizer : Image Engine
ICE71 is excited to be a supporting partner for GovWare 2022!
Members of ICE71 enjoy S$200 off the GovWare Conference Pass with promo code GWxICE71 when registering. Applies to standard rate only and limited to the first 200 registrations with this promo code.
As the region's leading pure-play cybersecurity showcase, the GovWare Exhibition show floor is the gateway to the latest cybersecurity technologies, and an excellent platform for participating countries to exhibit a collective of their countries' talents and capabilities.
A stellar lineup of over 70 keynotes and track sessions. Keynote speakers include Lee Fook Sun of Ensign InfoSecurity, Kevin Mandia of Mandiant, Bryan Palma of Trellix, John Suffolk of Huawei and Juliette Wilcox CMG of UK Defence and Security Exports, Department for International Trade.
Network face-to-face with with over 300 exhibitors and partners
Exciting capacity-development competitions that put skills and innovation to test – Singapore Cyber Conquest, CLOUDSEC Challenge, and Pitch Pit for startups.
Check out ICE71 start-up community at GovWare:
Build38
Responsible Cyber
KIYlogix
ProtosLabs
XRATOR
DON'T MISS: Save a seat at the GovWare-ICE71 Start-up Pitch Pit where three promising cybersecurity start-ups in Singapore will pitch to an all-star panel of judges to get real-world feedback and claim the winner's title. Learn more about the judging panel and pitching companies here.
A part of Singapore International Cyber Week (SICW) 2022, GovWare Conference Pass holders will be able to access SICW 2022 open sessions.
Go Back