BLOCK71 Global Startup Runway | After-Party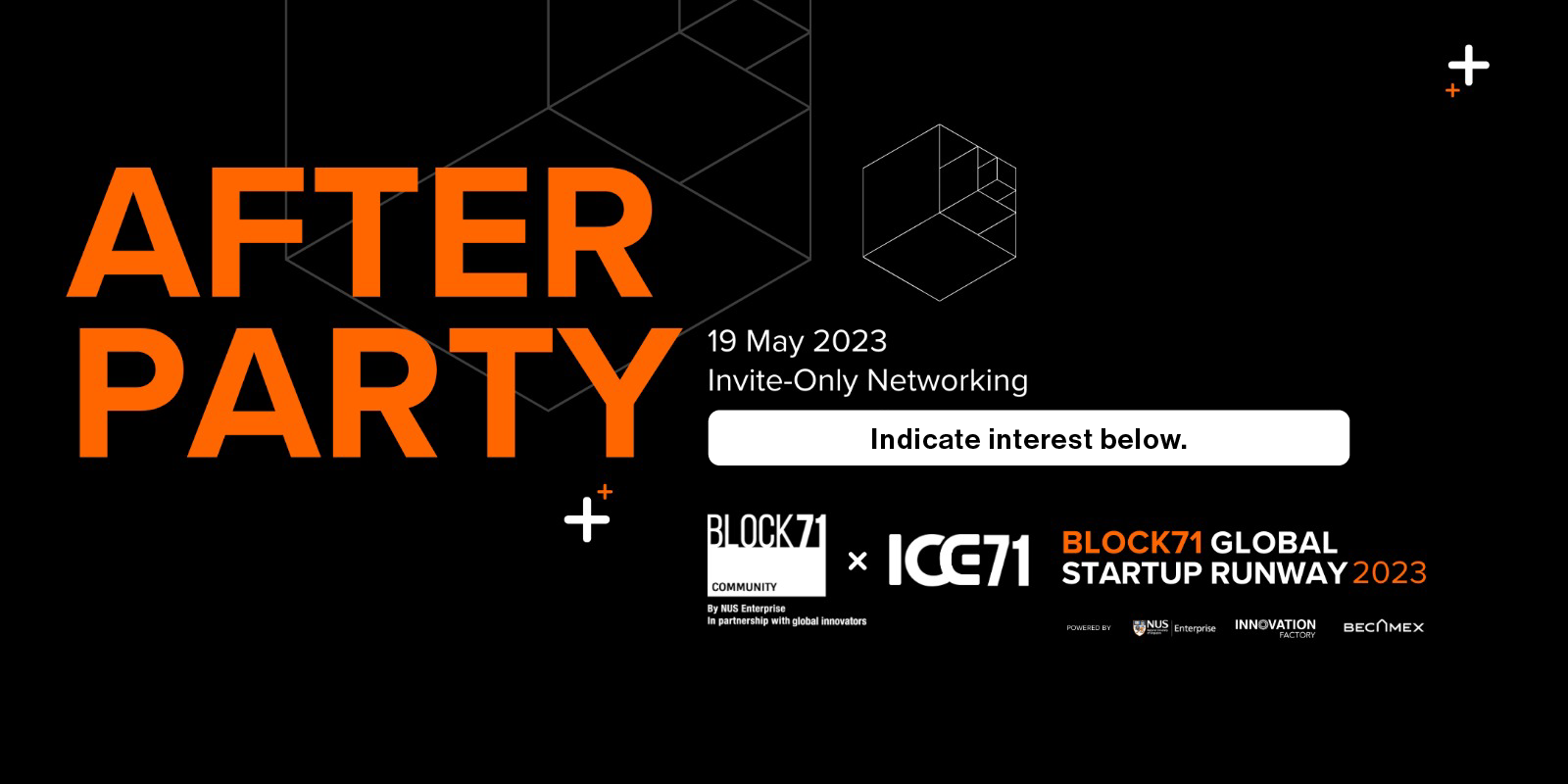 Start Date: 19 May 2023 | End Date: 19 May 2023

Time : 04:00 PM - 07:00 PM

Join us at This is not a Demo Day After-party for our 5th Cohort of BLOCK71's Global Startup Runway!
Meet the Founders building high-impact, scalable solutions in Cybersecurity, Food Security, Industry 5.0 and Smart and Sustainable Cities.
ICE71: (See cohort here)
BLOCK71 Singapore:
Chain Technologies
Curated Culture
Datality
Doinn
People Intelligence (Omni HR)
---
This is not a Demo Day
After 6 weeks of dedicated guidance and mentorship by industry experts, serial founders and VCs from the region, the 10 start-ups in our handpicked cohort delivered their best pitches at This is not a Demo Day start-up showcase – and it's just Step One in our larger mission to make Southeast Asia a little less fragmented for Founders.
From here on out, teams will continue to receive incubation and growth support from NUS Enterprise, Salim Group's Innovation Factory, Becamex IDC, our key Asian government, corporate and VC partners. More importantly, they will receive support from each other and our larger APAC Founder community.
Go Back