Cyber-security start-up hub to groom entrepreneurs

Date: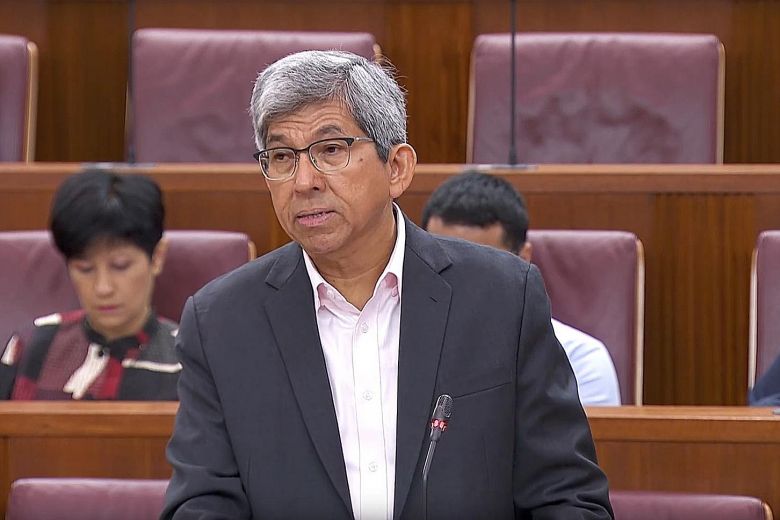 Singapore is setting up its first cyber-security start-up incubation hub, with funding to be provided for new inventions, as the country strives to carve out a role for itself in the new digital economy.
Dubbed Innovation Cybersecurity Ecosystem @Block 71 (ICE71), the hub will open its doors to cyber-security entrepreneurs next month.
It will be located in a cluster of industrial buildings in Ayer Rajah Crescent known affectionately and collectively as "Block 71". The area is currently home to about 700 technology start-ups.
The aim is to hand-hold aspiring entrepreneurs to ensure their business ideas are sound, and to ensure they have the necessary financial and business know-how to take their ideas to the next step. Help will also be given for expansion to overseas markets and access to venture funding.
The Infocomm Media Development Authority (IMDA) and Singapore's Cyber Security Agency (CSA) are working with Singtel and the National University of Singapore (NUS) to launch ICE71.
The hub will be located within the existing premises of Singtel's corporate venture arm Innov8 and NUS Enterprise at Block 71, and seeks to groom up to 100 entrepreneurs and 40 start-ups over the next two years.
Minister for Communications and Information Yaacob Ibrahim announced these moves during the debate on his ministry's budget yesterday.
BOOSTING NATIONAL CYBER SECURITY
A vibrant cyber-security ecosystem is an important factor contributing to robust national cyber security.
MINISTER FOR COMMUNICATIONS AND INFORMATION YAACOB IBRAHIM
"A vibrant cyber-security ecosystem is an important factor contributing to robust national cyber security," said Dr Yaacob, agreeing with Mr Zaqy Mohamad (Chua Chu Kang GRC) and addressing a point made by Ms Sun Xueling (Pasir Ris-Punggol GRC) that Singapore's connectedness exposes it to attacks.
Separately, CSA will also roll out a new funding scheme to spur developments that would meet national security needs, believing that innovation is the key to stay ahead in the arms race against cyber attackers.
The areas of focus include forensics, authentication, the Internet of Things and managed security services.
Funding of up to $500,000 will be provided to qualifying projects by Singapore-registered companies. At least 50 per cent of the manpower employed in the project must be Singaporeans or Singapore permanent residents.
The aim is to develop home-grown companies that could own a slice of the lucrative cyber-security market, tipped to attract spending of US$105 billion (S$138 billion) by 2020, according to global estimates by market research firm IDC.
Singapore's cyber-security market could generate $900 million in revenue by 2020, said Dr Yaacob.
"Cyber security is also a growth engine," he said, acknowledging Mr Cedric Foo's (Pioneer) point that technology talent is needed to propel Singapore's economic expansion in the digital realm.
To prepare the workforce, IMDA will invest an additional $145 million in its technology skills development and job placement initiative, dubbed TechSkills Accelerator (Tesa), over the next three years.
This will create 20,000 training places by 2020, with a focus on company-led courses and emerging areas such as cyber security, data analytics, artificial intelligence (AI) and the Internet of Things.
Since its inception in April 2016, Tesa has trained 27,000 professionals in new technology skills to prepare them for the digital economy. Some $120 million has been spent to date.
To Dr Teo Ho Pin's (Bukit Panjang) question on regulations to ensure accountability for new developments such as AI, Dr Yaacob said: "Currently, we have no plans to introduce regulations for AI applications as the field is still nascent and (we want) to avoid stifling innovation."
The Ministry of Communications and Information will also be deferring the review of the Broadcasting Act to study in detail how digital technologies and social media platforms have come together to increase the risk of fake news, Dr Yaacob said in his reply to Mr Ong Teng Koon's (Marsiling-Yew Tee GRC) question on the challenges brought about by such convergence.
Dr Yaacob added: "As Parliament has just appointed the Select Committee on Deliberate Online Falsehoods to examine the issue, it would be better to study the Select Committee's recommendations first before making further moves."
Content retrieved from: https://www.straitstimes.com/politics/cyber-security-start-up-hub-to-groom-entrepreneurs.