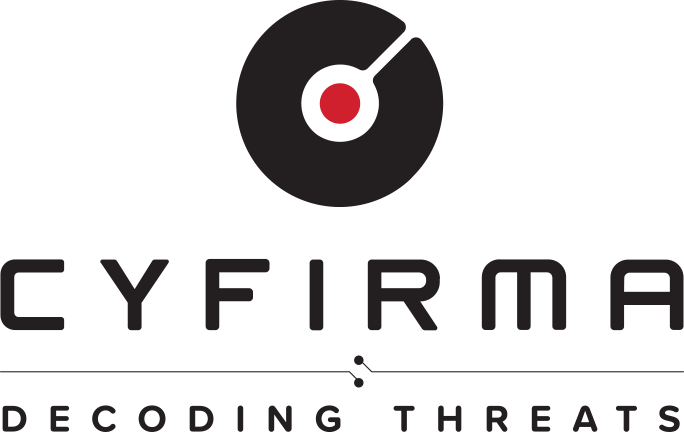 ---
Job Title:
Product Manager
Job Posted on:
4 Jan 2023
Expiration Date:
31 Jan 2023
CYFIRMA is a threat discovery and cyber-intelligence platform company. The company's flagship product, DeCYFIR, arms governments and businesses with personalized intelligence where insights are tailored to their industry, geography and technology. DeCYFIR provides clients with multi-layered intelligence covering strategic, management and operational insights. DeCYFIR's ability to combined cyber-intelligence with attack surface discovery, vulnerability intelligence, brand intelligence, situational awareness and digital risk protection sets it apart from the competition. Clients receive insights that will enable them to conduct effective intelligence hunting and attribution, connecting the dots between hacker, motive, campaign and method to gain a comprehensive view of their threat landscape.
With DeCYFIR, clients receive early warnings of impending cyberattacks so they can act quickly to avoid a breach. DeCYFIR is designed to meet the stringent demands of CISOs, CROs, and Security Operations teams.
CYFIRMA is headquartered in Singapore with offices in Japan, India, and the US. The company is funded by Goldman Sachs, Zodius Capital, and Z3 Partners.
Product Manager
Location: Bangalore / Singapore / US
Specific Industry
Product Management/Cybersecurity(preferable)
Qualification
Bachelor's in computer science/IT or equivalent
Specific Skill Set
Ability to work collaboratively within and across department teams
A technical expert with ability to influence others
Ability to learn new technologies quickly
Ability to work on technical issues where analysis requires an in-depth evaluation
Must be able to manage multiple priorities and tasks in a dynamic work environment
Aware of key Cyber Security concepts
Strong customer advocacy skills and experience, ability to work in difficult customer situations
Job Responsibilities
Drive Enterprise and Mid-Market feature strategy. To drive features essential to define success in the market
Do in-depth analysis on key feature gaps and define strategy to bridge those gaps
Work with field and Engineering teams defining product features, converting into requirements specifications and bringing products and features to market
Must talk discuss with team to perform research etc. to drive rock solid feature roadmap
Assist with design, deployment and integration guides for products, solutions and reference architectures
Aggregate and analyse information to form an opinion and provide actionable insights that ultimately become product feature request
Prepare and produce releases of software components
Support continuous improvement by investigating alternatives and technologies and presenting these for architectural review
Design and executes the change management processes, resolves complex issues, and mitigates risks over the lifecycle for internal cybersecurity services. Escalates issues, risks, and decisions to the Product Innovation Lead or other stakeholders as necessary and develop mitigating actions
Ensure that service documentation is well written with requirements that are properly documented and published to internal customers
Aggressively drives impactful improvements to your cybersecurity shared services
Build deep expertise on the cybersecurity services marketplace, vendors, products, and most importantly threat actors
Go Back