[LIVE WEBCAST] How to reinvent your marketing strategy for growth amid COVID-19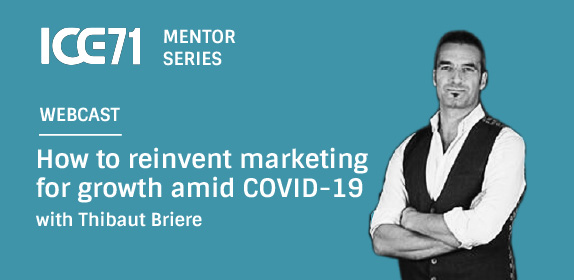 Start Date: 05 Mar 2020 | End Date: 05 Mar 2020

Time : 01:00 PM - 01:30 PM

Ask questions and learn how to reinvent your marketing strategy for growth from this live session with ICE71 mentor Thibaut Briere.
Register now to receive the exclusive webcast link!
About the speaker
Thibaut has more than 14 years' experience in digital marketing and innovation. He is passionate about helping technology companies – from startups to corporates – to launch new products worldwide, introduce new technologies on the market and grow using all aspects of digital. He's worked with lean startups as well as big brands such as Cisco or Nokia, and has been instrumental in the launch of many products in areas ranging from Cloud and Internet of Things, Cybersecurity to Big Data and Artificial Intelligence or Collaboration. Thibaut is founder of Growth Marketing Studio and an ICE71 mentor.
Go Back