Infosec in the City — Singapore 2019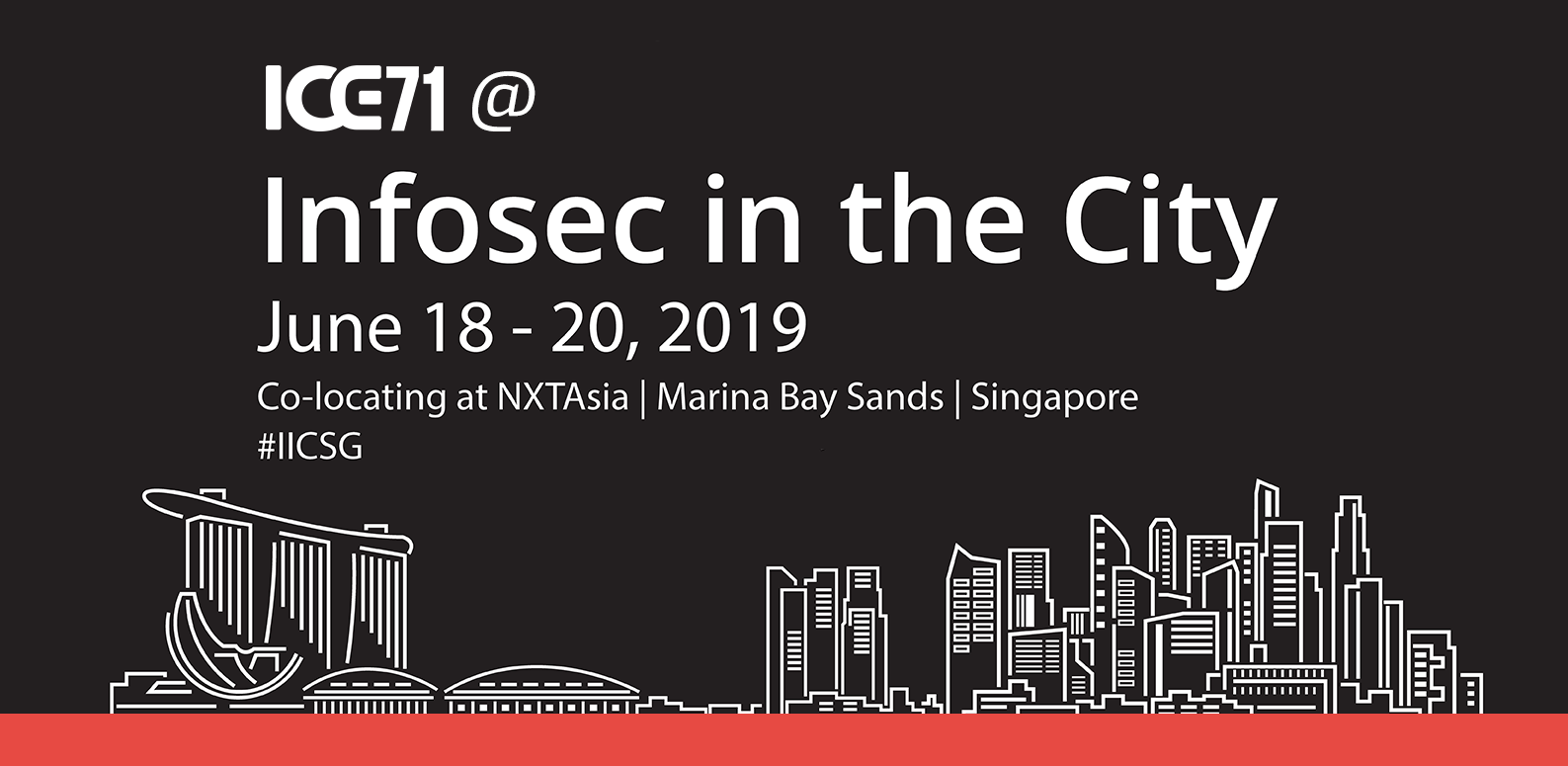 Start Date: 18 Jun 2019 | End Date: 20 Jun 2019

Time : 10:00 AM - 09:30 PM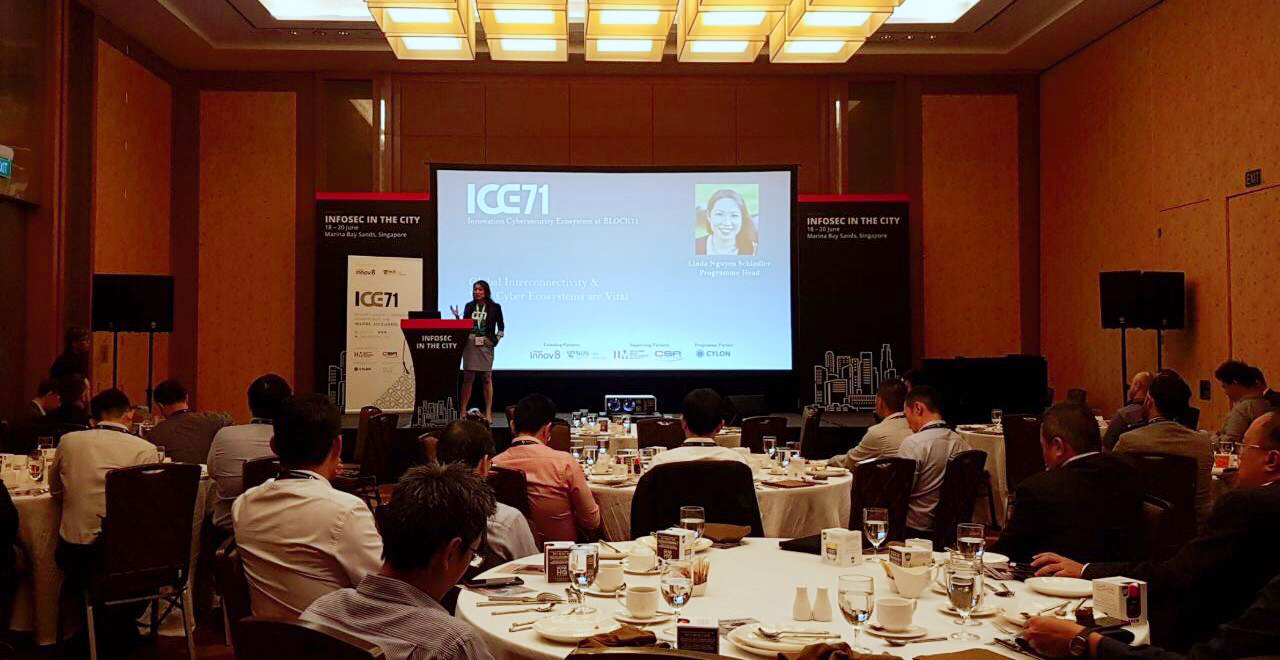 Infosec in the City, Singapore (#IICSG) is a premier techno-centric cybersecurity event that brings top cybersecurity leaders and experts from both the East and the West together to share and discuss deep-technical topics and insights, and build the next-generation cybersecurity capabilities and capacity around the globe. View the full agenda at https://www.infosec-city.com
ICE71 is a Supporting Organisation of #IICSG2019. Look out for our sessions highlighted below, and register for your FREE exhibition pass here to attend our activities, which are all located in the free area.
CXO Luncheon Brief [by-invitation]
18 June, 12.00pm – 1.30pm
A by-invitation brief event for C-suites and senior officers from both the public and private sectors. Leaders and experts of various cybersecurity domains will come together to share and discuss cutting-edge techniques and solutions, and real-life scenarios and considerations when securing the critical information infrastructure (CII) and business cyberspace. Join the leaders and experts in an insightful session over an exquisite lunch, and learn how to manage the next-generation risks, threats and vulnerabilities.
More information here.
If you are keen to attend this exclusive session, please contact us at enquiries@ranosys.net/client/ice_71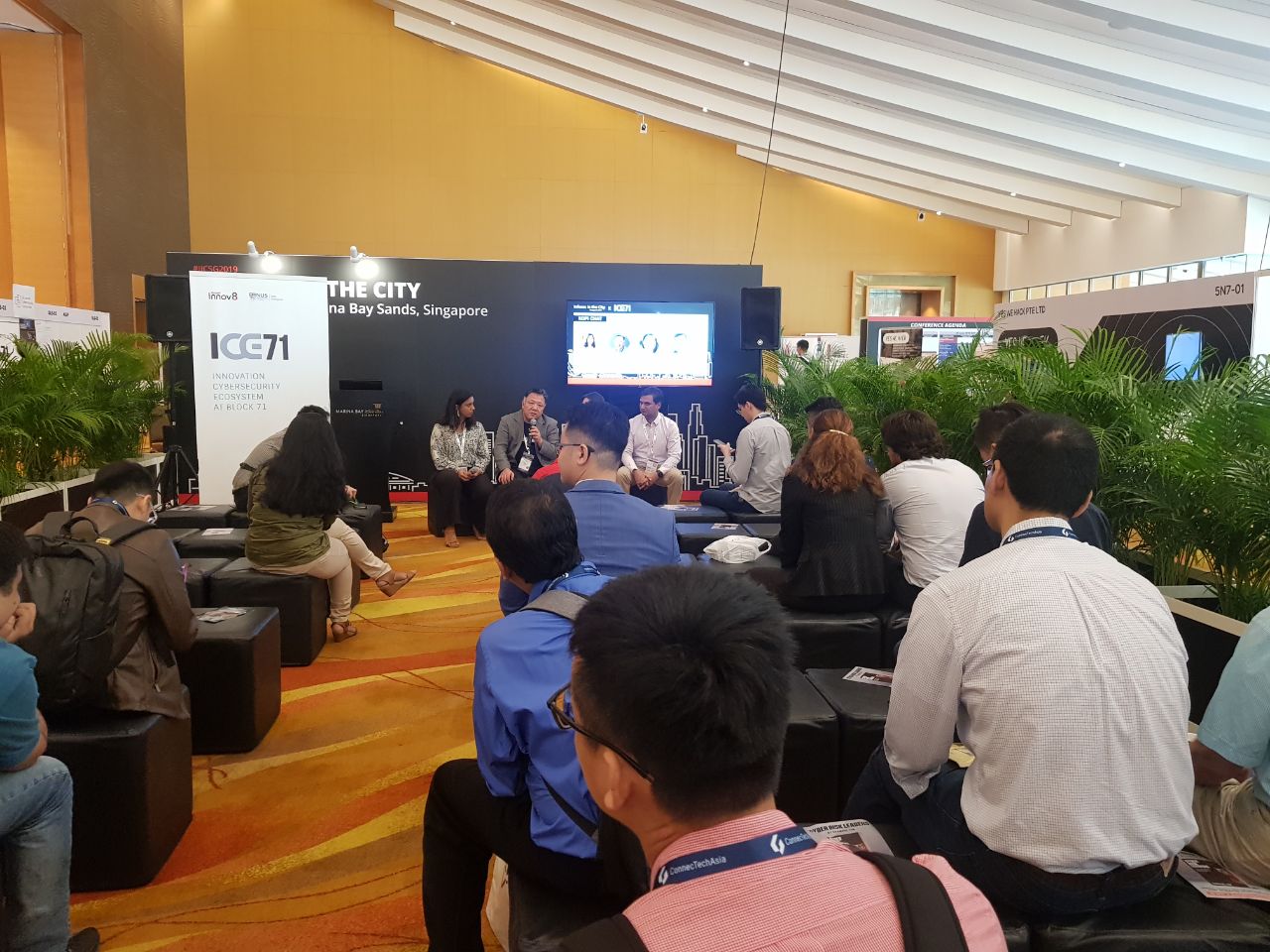 Kopi Chat on "Entrepreneurship in Cybersecurity: Pitfalls and Opportunities"
18 June, 2.30pm – 3.30pm, BizComm Theatre @ the Exhibition Foyer
Come to this session where our ICE71 startups will discuss the challenges and opportunities in starting and managing cybersecurity companies in the region.
Panellists: Jeremy Ho, Sales Director of Attivo Networks; Nina Bual, Co-founder of Blue Phish; Desmond Hsu, Founder of oneKIY; Chethan Anand, CEO and Co-founder of Seconize
Moderator: Linda Nguyen Schindler, Programme Head of ICE71
Startup Village
18 June, 9.00am – 5.00pm
A platform to showcase cybersecurity innovation and startups in Singapore. Drop by and interact with our ICE71 supported startups eShard, OneKIY, Blue Phish and Seconize!
ICE71 Booth
18 – 20 June, full-day
As the region's first cybersecurity entrepreneur hub, ICE71 offers a range of programmes designed to support cybersecurity individuals and start-ups from idea development to the creation, acceleration and scaling of cybersecurity start-ups. ICE71 also grows the cybersecurity community through events and partnerships. Speak with us to discuss potential collaboration opportunities!
Go Back