[Indicate Interest Below] CSA x ICE71 Hands-On Innovation Symposium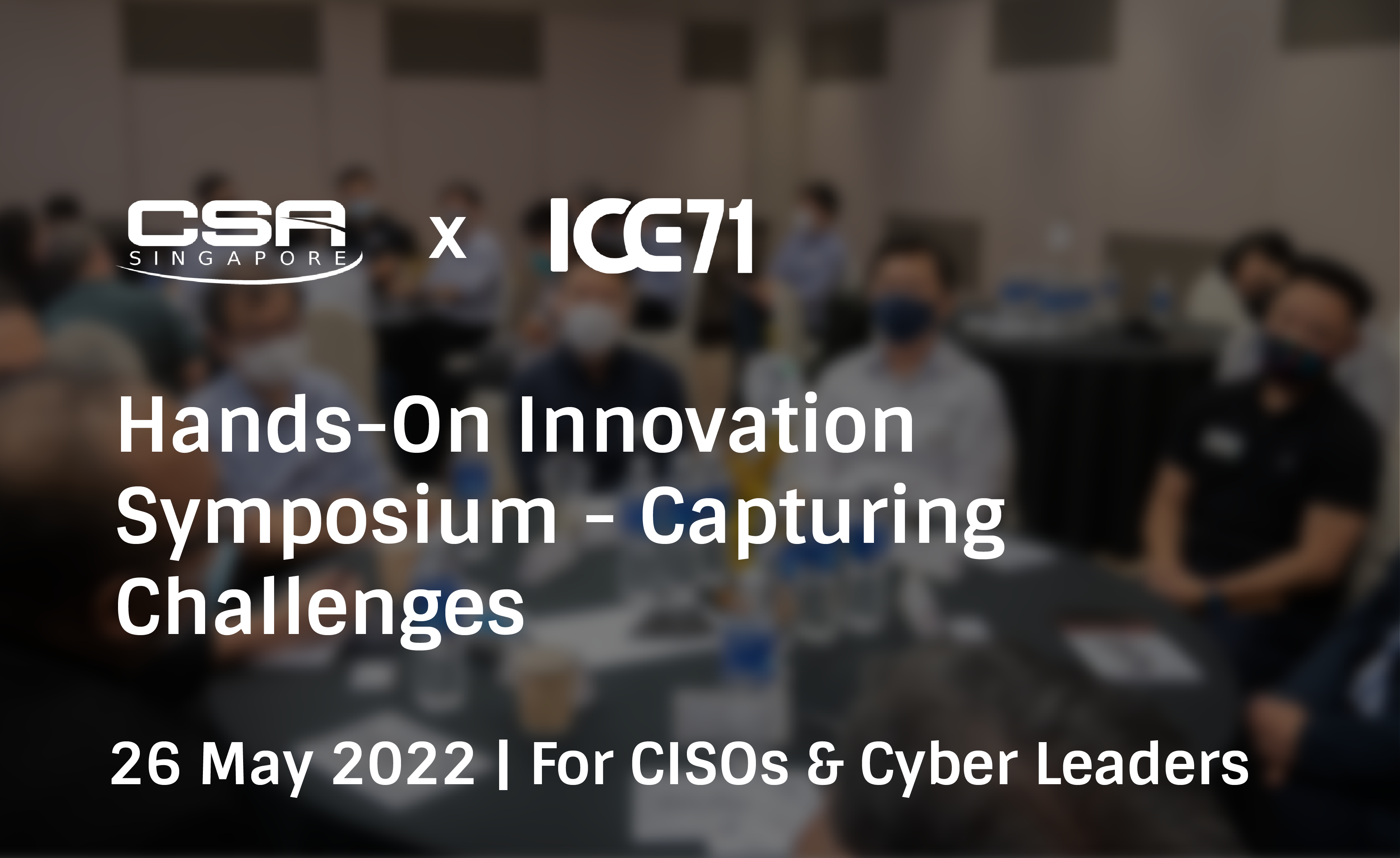 Start Date: 26 May 2022 | End Date: 26 May 2022
Time : 12:00 AM - 11:59 PM
Organizer : ICE71, Cyber Security Agency of Singapore
Organised together with CSA, this event is for CISOs and senior cybersecurity leaders to get a head start on taking actionable steps to 'Capturing Challenges' in cybersecurity. This session will be led by Open Innovation Expert and NUS Entrepreneur-in-Residence Hugh Mason.
What to expect:
Strategies to get the most of out of innovation for your organisation and yourself
Learn about resources needed internally to line up and move ahead
Networking with attending Cyber Leaders from Gojek, MPA, Mediacorp, Daimler and Shell.
This event is highly encouraged for cybersecurity leaders who want to leverage innovation to increase operational efficiency and drive business growth.
Please email your name, company name and job title to enquiries@ice71.sg to indicate your interest in attending.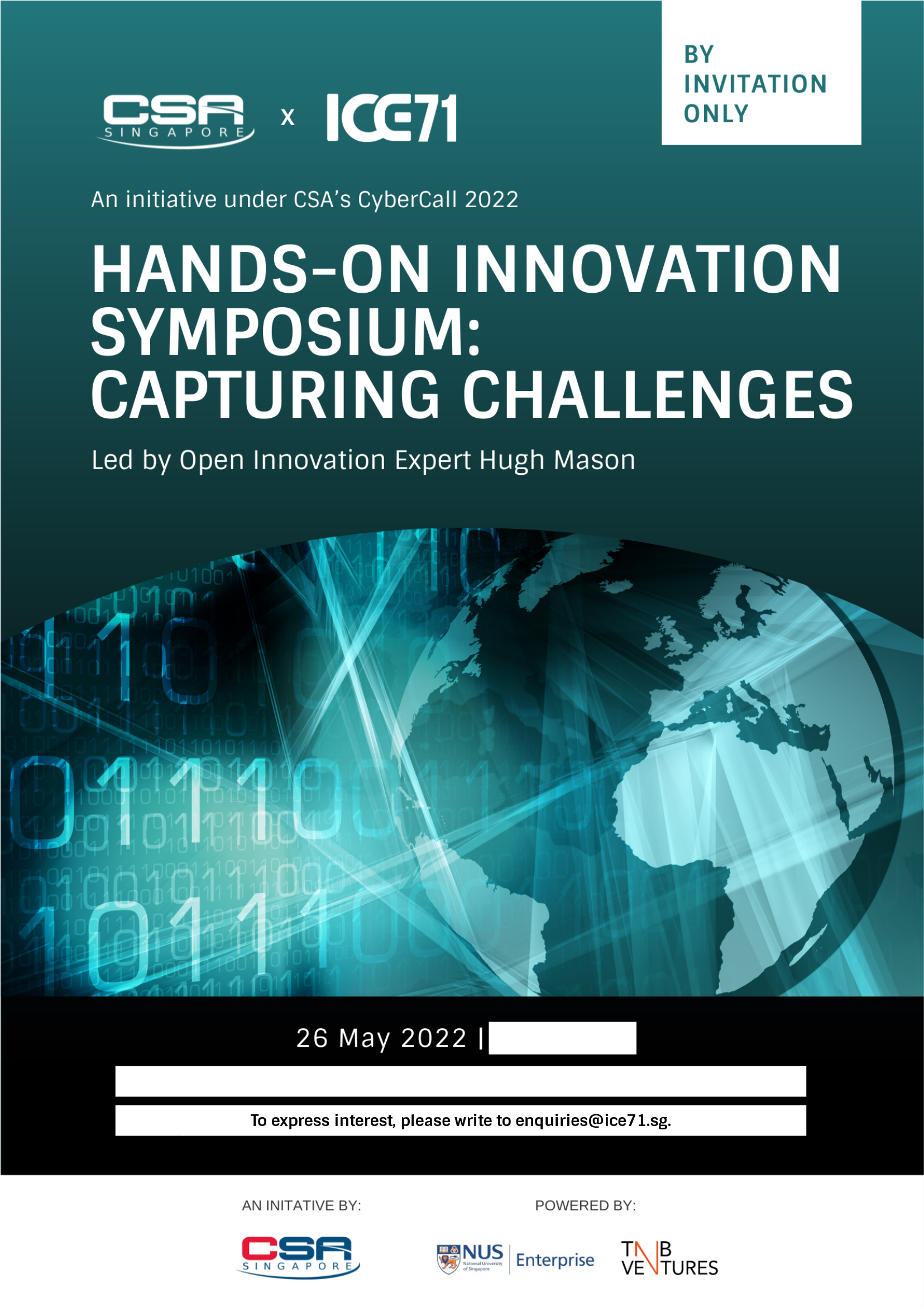 Go Back