CSA x ICE71 Hands-On Innovation Symposium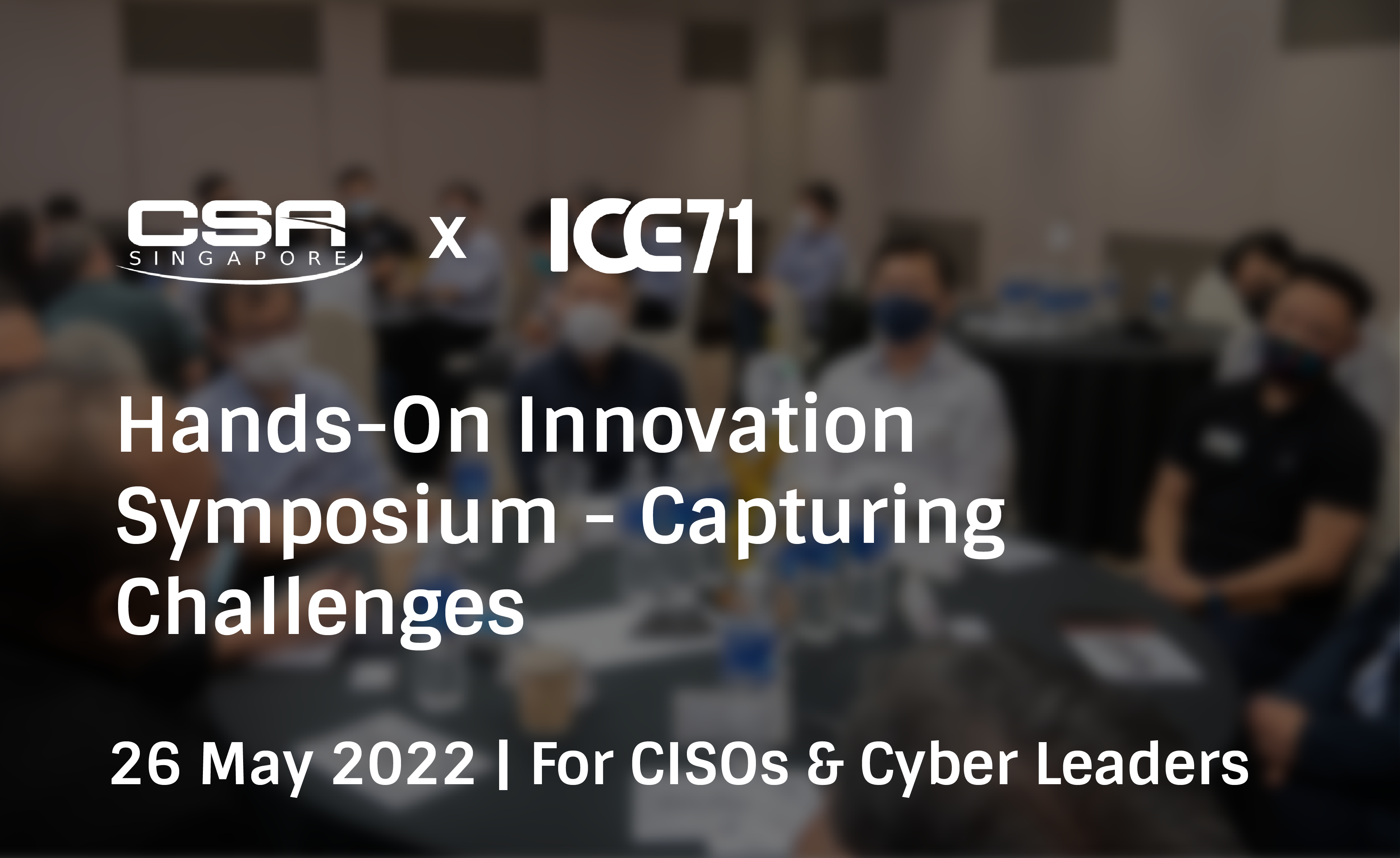 Start Date: 26 May 2022 | End Date: 26 May 2022

Time : 12:00 AM - 11:59 PM

Organizer : ICE71, Cyber Security Agency of Singapore
Singapore's cybersecurity leaders were introduced to innovation frameworks by Open Innovation Expert and NUS Entrepreneur-in-Residence Hugh Mason in the first half of this closed-door event.
Using McKinsey's Three Horizons Model, the cyber leaders were able to see on where each of their organisations stand in terms of innovation priorities.
With the help of tech experts Ashish Thapar and Emil Tan, participants engaged in divergent discussions to "unpack" common themes like Insider Threats, Hybrid Cloud and Third Party Supply Chain and relate them to their own experience.
To round up, there was a short presentation of discussion highlights by both tech experts and everyone got to hear the real world examples of cybersecurity challenges faced by organisations.
Thank you to everyone who attended and contributed to the discussion!
This event has ended but if you are interested in future events like this, mentoring opportunities and other activities in the ecosystem, you can join the ICE71 Community mailing list below.
So that we can better address your areas of interest, please indicate any specific types of events/activities in the "Message" field.

Go Back