ICE71xDiv0 Digital Meetup: Hacking Planes, Trains & Automobiles (& Ships)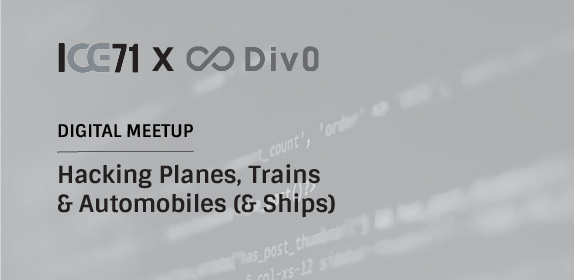 Start Date: 13 May 2020 | End Date: 13 May 2020

Time : 07:00 PM - 08:15 PM

Join us in this digital meetup over Zoom with like-minded cybersecurity enthusiasts!
AGENDA
– 7:00pm: Lobby & Networking (20mins)
– 7:20pm: Introduction & Announcement (10mins)
– 7:30pm: "Hacking Planes, Trains & Automobiles (& Ships)" by Ken Munro (45mins)
– 8.15pm: Unconference & Networking (45mins)
ICE71 community partner, Div0 will be facilitating this Digital Meetup on their Digital Kampung (https://www.div0.sg/digital-kampung).
Access Link & Passcode to  Zoom session will only be made available via the Digital Kampung. Make sure you join the Digital Kampung and are able to access Zoom sessions prior to the meetup.
Go Back