ICE71 at Right Hand Cybersecurity's Front Lines: 'The Bull Run for Cyber Startups'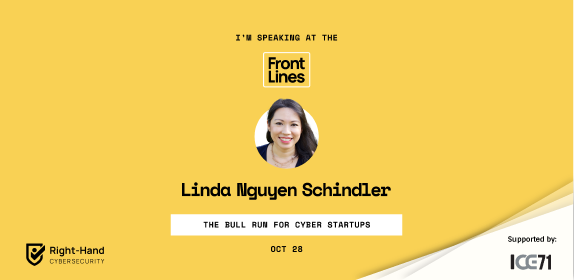 Start Date: 28 Oct 2021 | End Date: 28 Oct 2021

Time : 10:30 AM - 11:00 AM

Organizer : Right Hand Cybersecurity
In honour of Cybersecurity Awareness Month, ICE71 Programme Head, Linda Nguyen Schindler, will be speaking at the Front Lines, the annual Cybersecurity event by Right-Hand Cybersecurity.
Join Linda and fellow panelists on October 28 in "The Bull Run for Cyber Startups", as they discuss the recent innovations in our security industry, spearheaded by the evolving threat landscape and the need for the good guys to find ways to keep up with the bad guys. Learn about the various market drivers leading the industry into the decade ahead of the cyber start-up bull run.
Don't miss this opportunity to catch other CISOs, CEOs, VCs, and Cyber Professionals with the most varied experiences and perspectives to address this and other urgent topics in our industry.
Register for free here. The event is online and with limited spots.
See you there!
Go Back