ICE71-RSAC 365 Innovation Showcase: The Future of Ransomware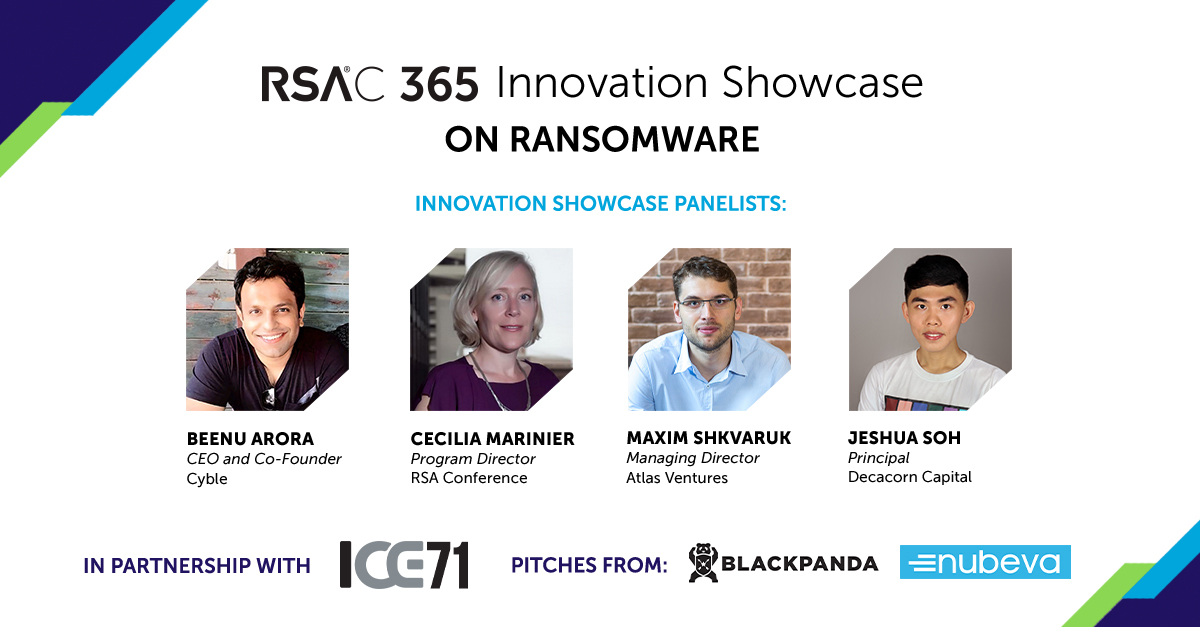 Start Date: 03 Nov 2022 | End Date: 03 Nov 2022

Time : 12:00 AM - 12:45 AM

Organizer : RSA Conference
Ransomware attacks continue to be on the rise, causing devastating damage to companies of all sizes.
Join us for this RSAC 365 Innovation Showcase as our expert panel examines:
• The crypto crash impact on ransomware
• Future trends in ransomware
• Investment in ransomware solutions
Panelists:
Beenu Arora – CEO and Co-Founder, Cyble, an ICE71 start-up
Maxim Shkvaruk – Managing Director, Atlas Ventures
Jeshua Soh – Principal, Decacorn Capital
[Moderator] Cecilia Marinier – Program Manager, RSA Conference
In the second part of our Showcase, two up-and-coming companies in the ransomware space, Blackpanda and Nubeva, get five minutes each to pitch their ideas to our panel.

Don't miss this chance to experience emerging innovation firsthand. Join us on November 3 at 9 AM PT/12 PM ET. Registration is free, so register today!
Go Back