[POSTPONED] ICE71 Quantum & Cybersecurity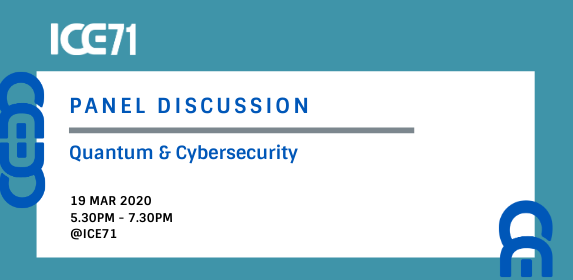 Start Date: 19 Mar 2020 | End Date: 19 Mar 2020

Time : 05:30 PM - 07:30 PM

Will quantum computing make cybersecurity obsolete?
Come hear from our panel of experts who will debate on this interesting topic.
The panelists are:
1) Dimitris G. Angelakis, PhD (Principal Investigator and Research Associate Professor of The Centre for Quantum Technologies (CQT))
2) Alexander Ling, PhD (Co-founder, S-Fifteen Instruments)
3) Manan Qureshi (Cyber Risk & Resiliency Executive – APAC – Security Services, IBM)
4) Chune Yang Lum (CEO/Co-founder, SpeQtral)
Event details
EVENT IS POSTPONED UNTIL FURTHER NOTICE.
Go Back