ICE71 at Smart Cybersecurity Summit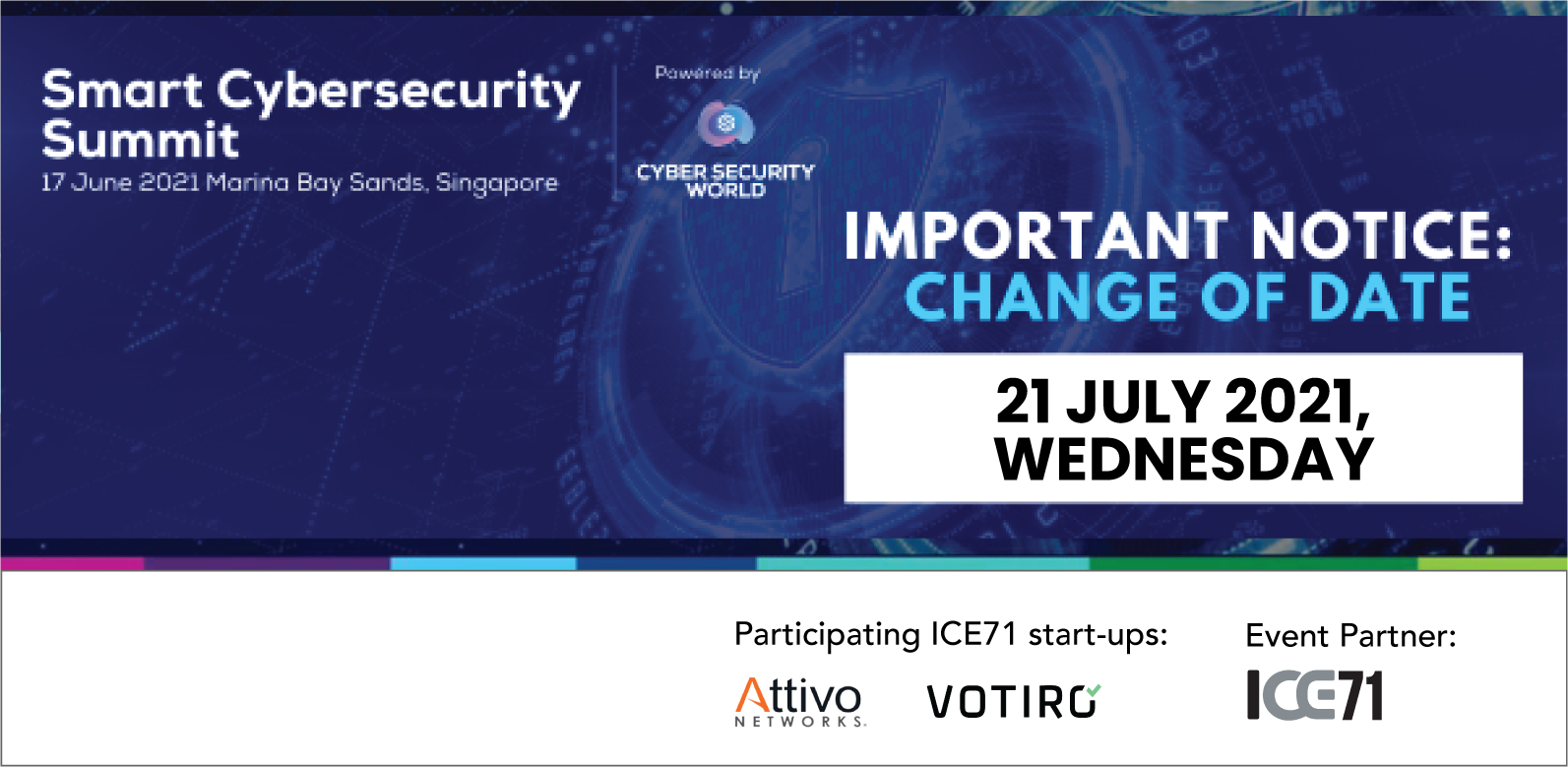 Start Date: 21 Jul 2021 | End Date: 21 Jul 2021

Time : 09:00 AM - 05:00 PM

Organizer : Cybersecurity World
UPDATE: New date announced – Smart Cybersecurity Summit is now on 21 July 2021.
---
Cyber Security World Asia presents Smart Cybersecurity Summit, a one day face-to-face event for an exclusively invited end-user audience, held on 17 Jun 21 July 2021 at Marina Bay Sands, Singapore.
With 2020 being a tumultuous year and disrupting the lives of many Smart Cybersecurity Summit's theme will be Singapore's cybersecurity: building resilience beyond the crisis.
Taking place in a safe and regulated environment, IT Security professionals can expect to learn from their peers, engage in challenging content, speak to industry leaders, and informally network with their industry.
ICE71 at Smart Cybersecurity Summit
ICE71 Programme Head, Linda Nguyen Schindler has been invited to moderate a roundtable session comprising of industry end-users, speakers and event partners.
ICE71 start-ups Votiro and Attivo Networks are also participating sponsors for the event.
Event details:
Date: 17 Jun 2021 21 July 2021
Venue: Marina Bay Sands Singapore
Head to here for the latest event Info (Conference, Speakers & Sponsors) and register here.
Go Back