ICE71 at SINCON 2021 CXO Workshop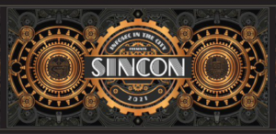 Start Date: 01 Dec 2021 | End Date: 01 Dec 2021

Time : 02:00 PM - 04:00 PM

Organizer : Infosec in the City
ICE71 is proud to support the SINCON 2021 CXO Workshop!
The SINCON 2021 CXO Workshop features in-depth sessions on the latest cybersecurity skillset that C-suites, leaderships and senior officers from both the public and private sectors must know and must have. The workshop aims to equip participants with cutting-edge cybersecurity practices to combat advanced cyber threats.
Date/Time: 01 Dec 2021 (Wed), 2pm—4pm
Venue: Virtual (Links to be sent to registrants)
Topics that will be featured include:
OPSEC for C-Levels by Zigor Zumalde, Director of Information Security, Thought Machine
Crisis Communication Strategy: The Last Line of Cybersecurity Lifecycle by Denis Makrushin, Security Research Consultant
Detecting and Handling Supply Chain Cyber Attacks by Vladimir Dashchenko, VP, Threat Intel, DeNexus
Buying Threat Intel? Well, You Cannot by Vincente Diaz, Threat Intelligence Strategies, VirusTotal
See the full agenda and speaker list at SINCON 2021's event page.
First 50 registrants who are present at the webinar will receive a $10 SGD food voucher
---
About SINCON
SINCON is Infosec In the City (IIC)'s Singapore Network.
SINCON brings top cybersecurity leaders and experts from both the East and the West together to share and discuss deep-technical topics and insights to build and advance the region's cybersecurity capabilities and capacity. SINCON features specialised training courses, thought-leadership briefings, and premier techno-centric cybersecurity conferences.
Don't miss the upcoming SINCON 2021 CONFERENCE, Singapore's premier techno-centric cybersecurity conference, 05-06 Nov 2021.
Go Back