ICE71 at HRS Talents x OffSec AMA Session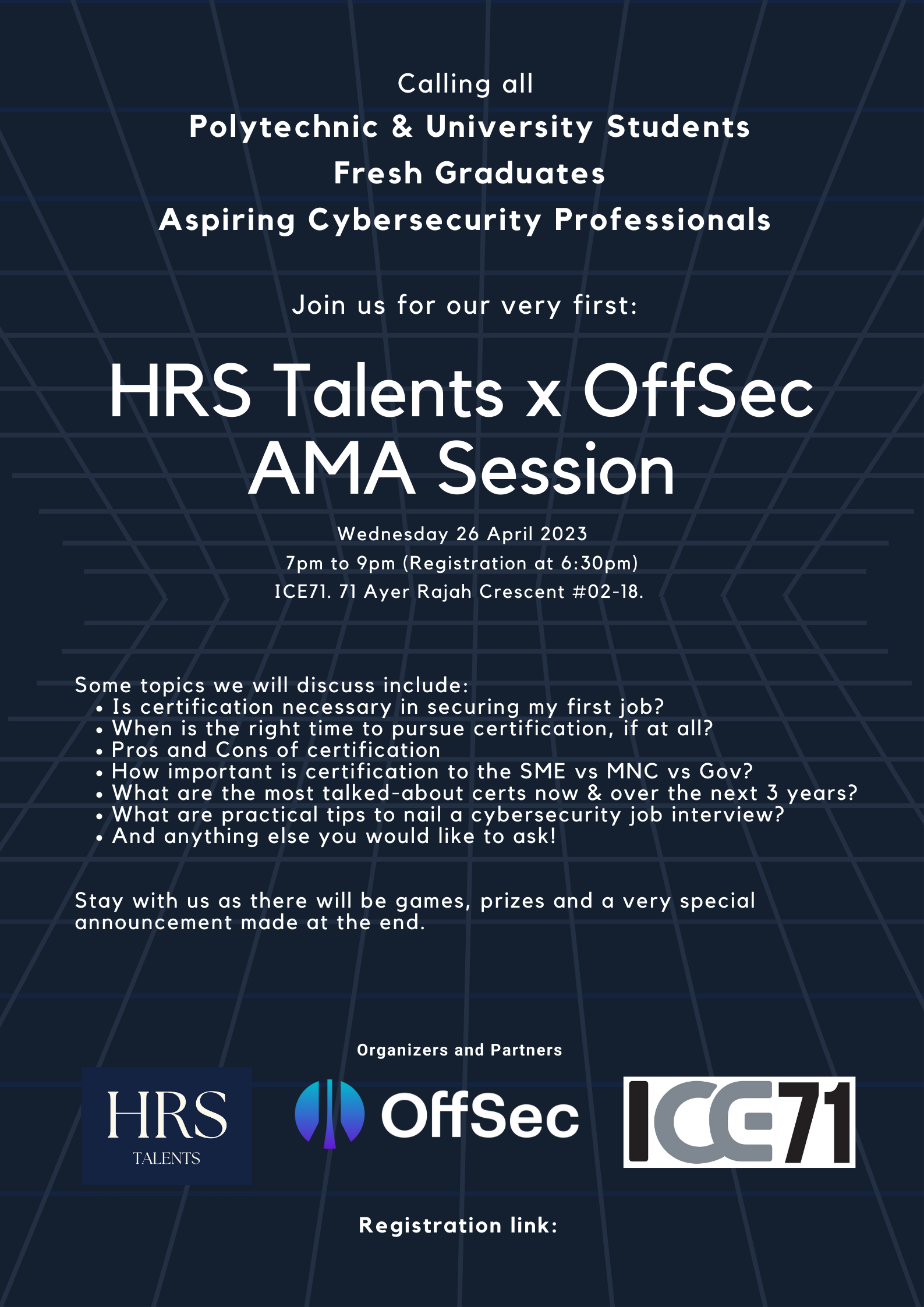 Start Date: 26 Apr 2023 | End Date: 26 Apr 2023

Time : 07:00 PM - 09:00 PM

Organizer : HRS Talents, OffSec
ICE71 is proud to be a supporting venue partner for this sharing session organised by ICE71 Community Partner HRS Talents, in collaboration with OffSec.
For start-ups looking for interns, network with hard-to-find cybersecurity talents at this community get together!
Calling all cybersecurity Poly & Uni undergrads, Fresh grads and Mid-careerists! Sign up for our upcoming AMA session co-organised by the HRS Talents & OffSec teams, Rowena Lee, Damian Goh and Leon Kwek!

This no-holds barred discussion will debunk concerns around the practicalities of certifications, securing career opportunities and all other questions in-between that we want to hear from you.

We also have a very special announcement at the end of the session for attendees, so don't miss this out and bring your friends along with you!
Register via this link.
Speakers
Rowena Lee – Entrepreneur/Founder, HRS Talents
A tech recruiter by training, Rowena Lee's passion in the cyber field has propelled her to set up her own Cybersecurity-only recruitment and career consulting company. She has received a lot of guidance and knowledge from candidates and clients the past decade, and now she wishes to give back by helping more candidates in the space wherever she can.
Go Back