ICE71 at British Chamber of Commerce Cybersecurity Trade Webinar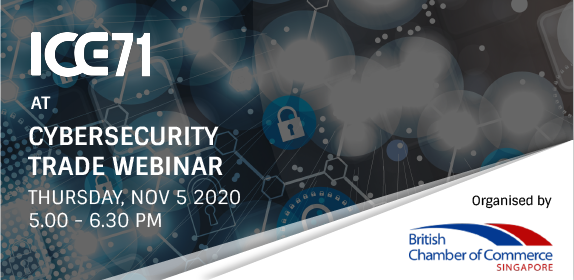 Start Date: 05 Nov 2020 | End Date: 05 Nov 2020

Time : 05:00 PM - 06:30 PM

Organised by the British Chamber of Commerce Singapore, this webinar is intended for companies that are seeking opportunities to export in Singapore and ASEAN market. This will be the 5th of a series of trade webinars that hopes to act as a conducive means to continue to drive trade into Singapore from the United Kingdom. This Cybersecurity Trade Webinar will be held on 5 November 2020, 5 – 6.30pm.
ICE71 Programme Head, Linda Schindler, will be sharing insights and opportunities for new cybersecurity businesses who are considering to grow and scale in Singapore and the region in her session at 5.30pm – "Micro (Singapore) and Macro (ASEAN region) Scenarios in Cybersecurity and Opportunities Available for Businesses". 
See the full agenda and register for the free event here.
Speakers
Linda Nguyen Schindler – Programme Head, Innovation Cybersecurity Ecosystem at BLOCK71 (ICE71)
Nicole Wharfe – Business Services Director, British Chamber of Commerce Singapore
Christopher Yap – Regional Director (Europe), Singapore Economic Development Board
Henry Carver – First Secretary, Cyber Policy ASEAN, Foreign, Commonwealth and Development Office
Christabel Koh – Regional IP Business & Trade Advisor for SE Asia, Intellectual Property Office (British High Commission)
Moderator
Magda Chelly, PhD, S-CISO, CISSP, Head of Cyber Risk Consulting, Asia, Former CISO and Entrepreneur
Go Back