ICE71 Accelerate AMA with BLOCK71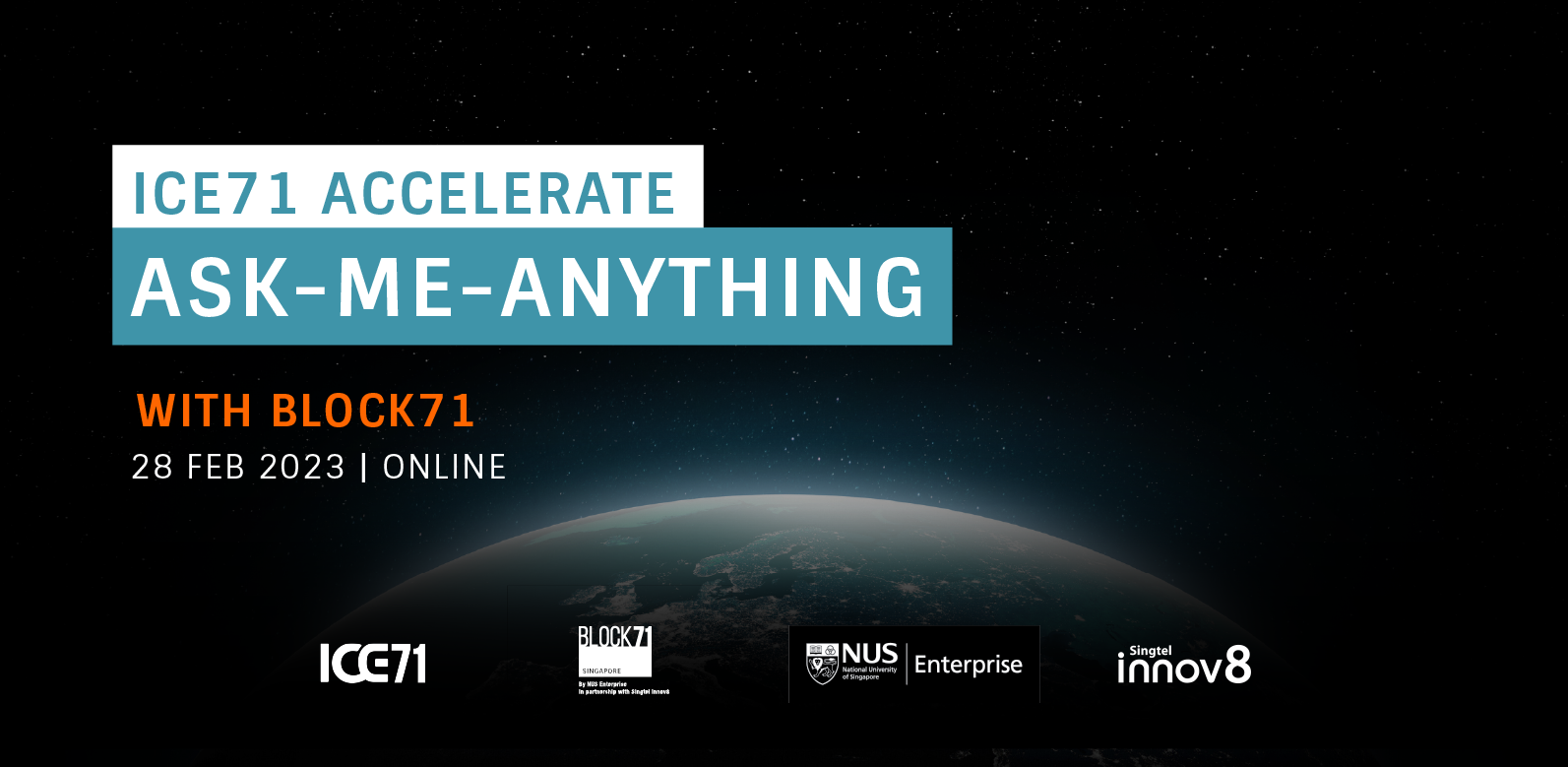 Start Date: 28 Feb 2023 | End Date: 28 Feb 2023

Time : 05:00 PM - 06:00 PM

Organizer : ICE71
Join the ICE71 and BLOCK71 teams for an AMA to learn more about the ICE71 Accelerate programme!
Date: Tue, 28 Feb 2023
Time: 5PM
Location: Online
Agenda:
Introduction: NUS Enterprise, ICE71 and BLOCK71.
Briefing: Programme objectives, structure, opportunities for founders.
Panel + AMA: How to make the most of start-up programmes – from scaling to raising funds in SEA.
Q&A: Opportunity for founders to find out more information directly from the ICE71/BLOCK71 team.
Register Below
Go Back