How cybersecurity and blockchain will be use to stop hackers, counterfeiting and piracy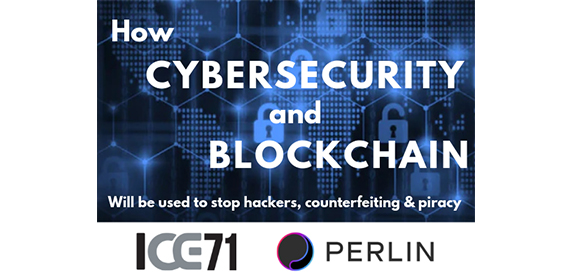 Start Date: 14 May 2019 | End Date: 14 May 2019

Time : 06:00 PM - 08:30 PM

HOW CYBERSECURITY & BLOCKCHAIN WILL BE USED TO STOP HACKERS, COUNTERFEITING & PIRACY
The total value at risk from cybercrime is $US5.2T globally over the next 5 years and the trade in pirated/counterfeit goods is estimated to reach $2.8T and cost 5.4M jobs by 2022. Join industry leading pioneers, veteran regulators and former hackers in cryptocurrency, blockchain, decentralized technologies and cybersecurity discussing real-world use cases on how distributed systems like blockchain will shape cybersecurity.
Panel Q&A Co-hosted By ICE71 & Perlin | 6pm to 8:30pm on Tuesday 14 May 2019
Register here
ABOUT THE CO-HOSTS:
Innovation Cybersecurity @ BLOCK71 (ICE71) is the region's 1st cybersecurity entrepreneur hub. Based in Singapore, ICE71 is a partnership between Singtel Innov8, the venture capital arm of the Singtel Group, and the National University of Singapore (NUS), through its entrepreneurial arm NUS Enterprise, and is supported by the Cyber Security Agency of Singapore (CSA) and Info-Communications Media Development Authority (IMDA). ICE71 is strengthening the region's growing cybersecurity ecosystem by attracting and developing competencies and deep technologies to help mitigate the rapidly increasing cybersecurity risks in the region.
Perlin is a distributed ledger technology (DLT) company working with the International Chamber of Commerce (ICC), which represents 45M businesses in 130 countries to drive global enterprise adoption of blockchain. Perlin and the ICC are launching real commercial blockchain pilots for a range of industries, including in commodities and branded consumer products. Solutions built by Perlin include value chain traceability, anti-counterfeiting, tokenization, decentralized cloud computing and other industry projects involving cybersecurity.
EVENT DESCRIPTION: ICE71 and Perlin are co-hosting an event with industry leadership to discuss practical real-world applications of blockchain and DLT to drive positive disruption in cybersecurity. Cutting through the hype, the diverse panel (with audience Q&A) will talk through case studies and pilot applications for use-cases involving cybersecurity for industries including: commodities trading, trade finance, anti-counterfeiting, sustainable development goals and beyond.
Agenda: Tuesday 14 May 2019 @ ICE71 (6pm – 8:30pm)
6:00pm Welcome
6:30pm Introductions & opening remarks
6:40pm Panel discussion with audience Q&A
7:40pm Networking mixer
Confirmed Panel Speakers & Moderators:
Dorjee Sun (Moderator)
Perlin CEO & Serial Entrepreneur: co-founder of 20 companies with 2 acquisitions and 4 exits and assets sales in technology, environment and education. He has led and advised a host of other successful projects at the front-edge of blockchain technology. He is a WEF Young Global Leader, CPA Top 20 Business Leaders, an Esquire Magazine 5 Gentlemen of Philanthropy, winner of the Asialink Leaders Program Alumni Award, an Asia Society 21 Fellow, a World Cities Summit Future Leader, a board member of Al Gore's "Climate Reality". His work has been covered in the WSJ, Fortune, TIME, Esquire, ABC, PBS, BBC, Discovery, CNBC, Sydney Morning Herald and many other media outlets
Perlin CTO & Ex-Hacker: software engineer, game programmer, robotics engineer, and serial technical entrepreneur with a heavy research background on distributed systems, cryptography, signal processing, mathematics, statistics and machine learning. He has an extensive record in independently architecting and implementing a wide plethora of technically challenging systems such as currency exchanges, distributed databases, sharded multiplayer game servers, hardware-accelerated graphic engines, cross-platform networking libraries, and distributed computing platforms.
Aversafe Founder & CEO: Aversafe is a blockchain-backed credential issuance and verification platform focused on preventing forgery and counterfeiting of credentials and licenses. He has been in software engineering and executive leadership roles for more than 18 years. Having founded and exited several companies, Andrew was most recently Founder and MD of Audience Media until its acquisition by Zinio in 2014, and then Global CTO of Zinio for a further 3 years.
Programme Head,ICE71 by Singtel Innov8 and NUS Enterprise: Silicon Valley lawyer and Singapore connector leveraging her diverse background to advocate for startups, entrepreneurs, non-profit organizations, and local communities, and empowering them to create value, connect and grow.
Founding partner of LuneX Ventures, the blockchain and crypto fund by Golden Gate Ventures based in Singapore. LuneX invests in both crypto currencies and equity of startups building the new open financial system and web 3.0. Kenrick holds an MBA in Finance from HKUST in Hong Kong and has spent the last 15 years with various tech startups throughout South East Asia.
Go Back