Fireside Chat for Investors: Investing in Cybersecurity – Global Perspectives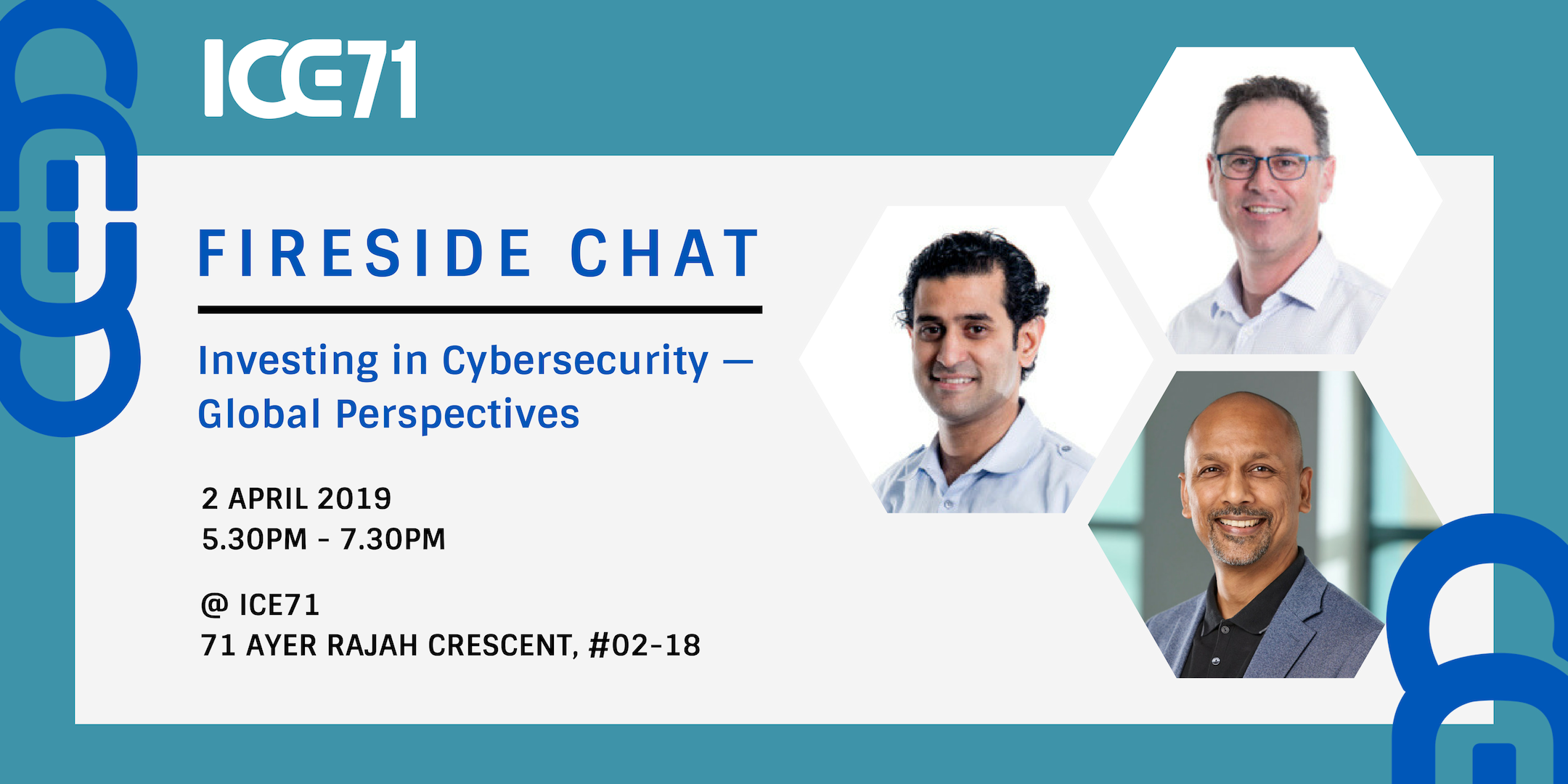 Start Date: 02 Apr 2019 | End Date: 02 Apr 2019

Time : 05:30 PM - 07:30 PM

The rising incidences of cyber attacks and cyber threats are driving the development of the cyber security market, which is forecast to attain revenues worth USD 251 Billion by 2023, with the Asia Pacific cyber security market predicted to grow at a CAGR of 20% over this period.
Venture Capital invested USD 5.3 Billion in 2018, a 20% rise over the previous year, with USD 550 Million of that being invested in Asia.
Momentum Cyber recently listed Innov8 as one of the worlds top 15 most active investors in cyber security startups since 2016.
Join us for this fireside chat to hear from experienced investors on the general trends and insights from the US, Israel and APAC, coupled with their experiences investing in cyber security startups around the globe.
Date / Location:
Date & Time: 2 April 2019, Tuesday, 5:30PM – 7:30PM
Venue: ICE71 Event Lobby, #02-18, 71 Ayer Rajah Crescent, Singapore 139951
Target audience:
VCs

Angels / Seed investors

Corporate investors
Topics to be Addressed:
Cybersecurity landscape, trends and insights in Israel and US

What any cybersecurity investor should look out for

How applicable are these trends and insights for Asia

Challenges faced
Successful cases and best practices

On the Panel:
Punit Chiniwalla, Managing Director for USA, Singtel Innov8

Gil Prashker, Managing Director for Israel, Singtel Innov8

Rajiv Menon, Head of CISCO Investments and M&A for APJ
Tickets:
Interested to attend this event but don't have the registration URL code? Drop us an e-mail at "enquiries@ranosys.net/client/ice_71" with your personal details.
Go Back