Div0 WICS Hangout: Threat Intelligence: What Is It & How Should I Get Started?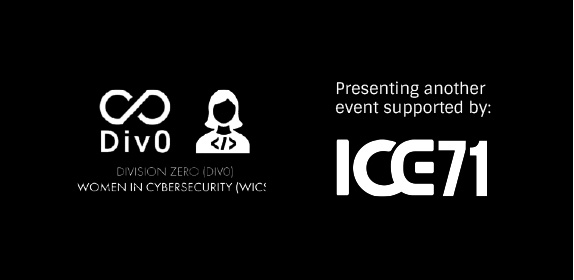 Start Date: 13 Jun 2020 | End Date: 13 Jun 2020

Time : 01:30 PM - 04:30 PM

ICE71 proudly supports this Div0 WICS event for women in cybersecurity!
AGENDA
13 Jun (Sat), 1.30pm: Lobby & Networking
13 Jun (Sat), 2.00pm: "Threat Intelligence: What Is It & How Should I Get Started?" by Beatriz Silveira (60mins)
13 Jun (Sat), 3.00pm: Networking
ABSTRACT

With the huge amount of information available in real time and the abusive use of technology by malicious actors, states and organisations need to understand what are the threats, how they can be affected and what are the recommended countermeasures. This is exactly the role of the Threat Intel (TI): produce intelligence that is relevant, accurate and timely, enabling a better informed cyber-related decision making process. Threat Intel, as a discipline, has gained attention in the market and more qualified professionals have been needed. A diverse and inclusive TI team is crucial, to understand complex threats holistically and improve the cyber security posture of public and private sector organisations.
HOW TO SIGN UP
Submit your interest to participate through the form here
BIO
BEATRIZ SILVEIRA has more than 16 years of experience in intelligence and successful investigations related to Cyber Threats, Cybercrime, Cyber-enabled crime, Complex frauds, Financial and Organised Crime. Blockchain and Cryptocurrency investigator. Cyber Policy specialist. Co-author of the book "Cyber Investigations Handbook", published in Brazil. Instructor of Cyber Intel, Cyber Investigations Techniques, Cyber Law, Gender and Cybercrime, and other related subjects. Former police commissioner in state police (Brazil); former Cybercrime Intelligence Officer at INTERPOL (Singapore).
ABOUT DIV0 WOMEN IN CYBERSECURITY (WICS)
For more information about Div0 WICS: https://www.div0.sg/wics
IMPORTANT NOTICES
Code of Conduct: https://www.div0.sg/code-of-conduct
Terms of Use & Disclaimer Notice: https://www.div0.sg/terms-of-use-disclaimer-notice
Go Back