Cybersecurity Landscape & Opportunities in India Sharing Session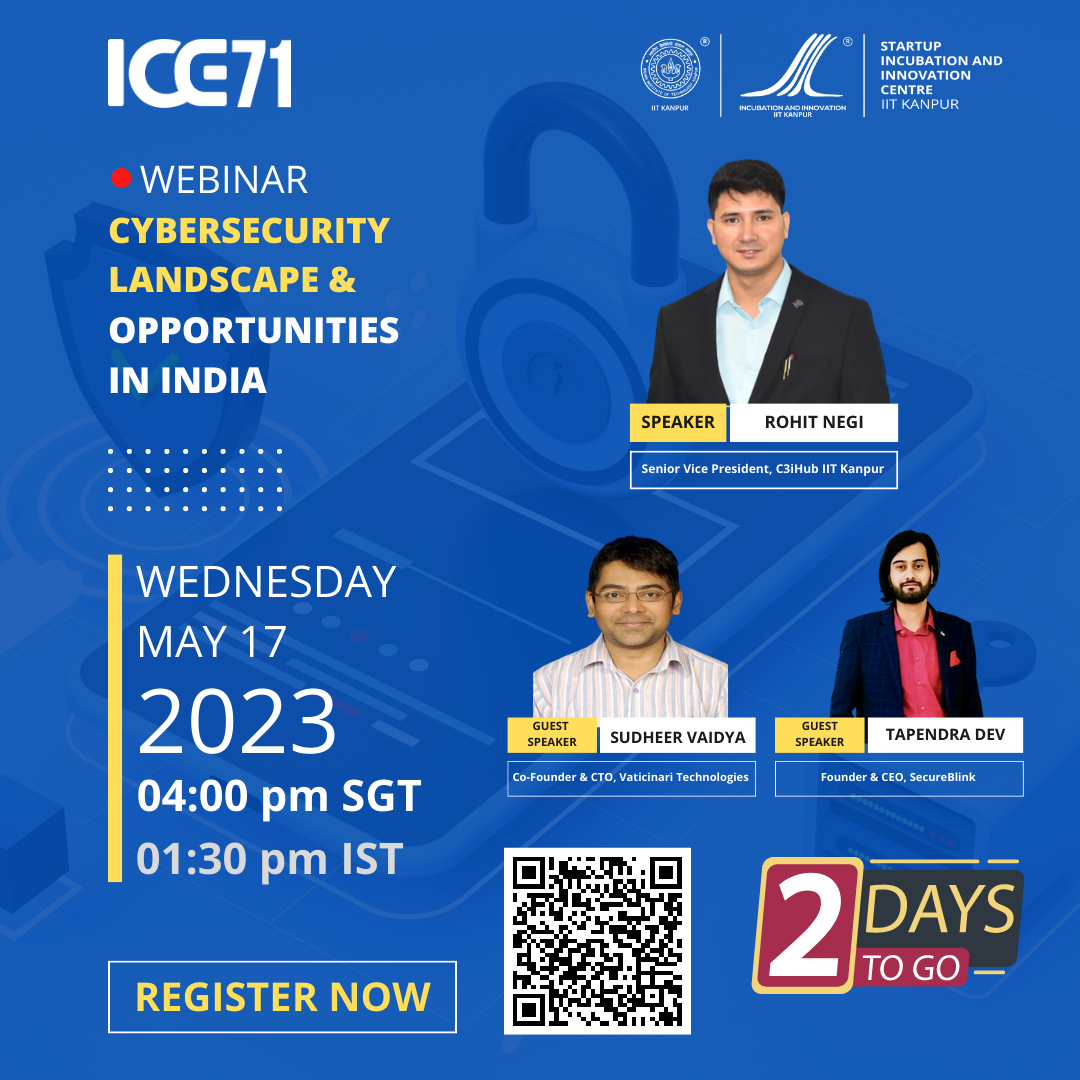 Start Date: 17 May 2023 | End Date: 17 May 2023

Time : 04:00 PM - 05:30 PM

Organizer : SIIC IIT Kanpur, ICE71
The second collaborative sharing session with Start-up Incubation and Innovation Centre – Indian Institute of Technology Kanpur. Hear from guest speaker Rohit Negi, Senior Vice President at C3iHub IIT Kanpur and an alumnus of IIT Kanpur with ten years of experience in industrial automation. Additionally, Sudeer Vaidhya, Co-Founder & CTO of Vaticinari Technologies, and Tapendra Dev, Founder & CEO of SecureBlink to provide valuable insights on the latest trends, challenges, and opportunities in the cybersecurity landscape.
During the session, our experts will deliberate on the latest cybersecurity trends, challenges, and opportunities in India and share their journey of incubation with us.
To register for the webinar, please follow the simple registration process by clicking on the link provided below.
Register your interest here.
Go Back