Cyber Startup Fiesta: Showcasing Israel


Start Date: 04 Sep 2018 | End Date: 04 Sep 2018

Time : 05:00 PM - 09:00 PM

In collaboration with the Israel Trade Mission Office Singapore, ICE71 organised an exclusive event "Cyber Start-up Fiesta – Showcasing Israel" for Israeli and Singapore cybersecurity related start-ups to exchange knowledge and learn about the cybersecurity ecosystem. Both Israeli and ICE71 start-ups showcased at the event and there was a pitching opportunity for the participants in the presence of experienced mentors and venture capitalists. A networking session was held at ICE71 after the keynote speeches and pitching session and served delicious Kosher food and Israeli wine!
Highlights:
Dr Lily Chan, CEO of NUS Enterprise delivered an opening speech, followed by keynote speakers sharing:
Ms Yoav Saidel (Israel Head of Economic and Trade Mission to Singapore)
FC3 – Finance Cyber & Continuity Center by Ms Dana Toren (Head of Research & Threat Intelligence | Financial CERT, Israeli National Cyber Directorate)
An Unexpected Journey of Entrepreneurship and Friendships by Mr Ken Soh (CEO of Athena Dynamics Pte Ltd) and
Cybersecurity in ASEAN by Mr Nishant Dave (Strategy Head, Southeast Asia, Cisco Systems).
Moving on, representatives from the 9 Israeli start-ups delivered their elevator pitches. They were Cyber Observer, GuardiCore, IDRRA, Intsights, Reblaze, Resec, VDOO, XM Cyber. ZecOps.
For the next half of the event, our Israeli delegates, guests and participants, together with ICE71 start-ups from the Accelerate programme, engaged and networked at ICE71 space.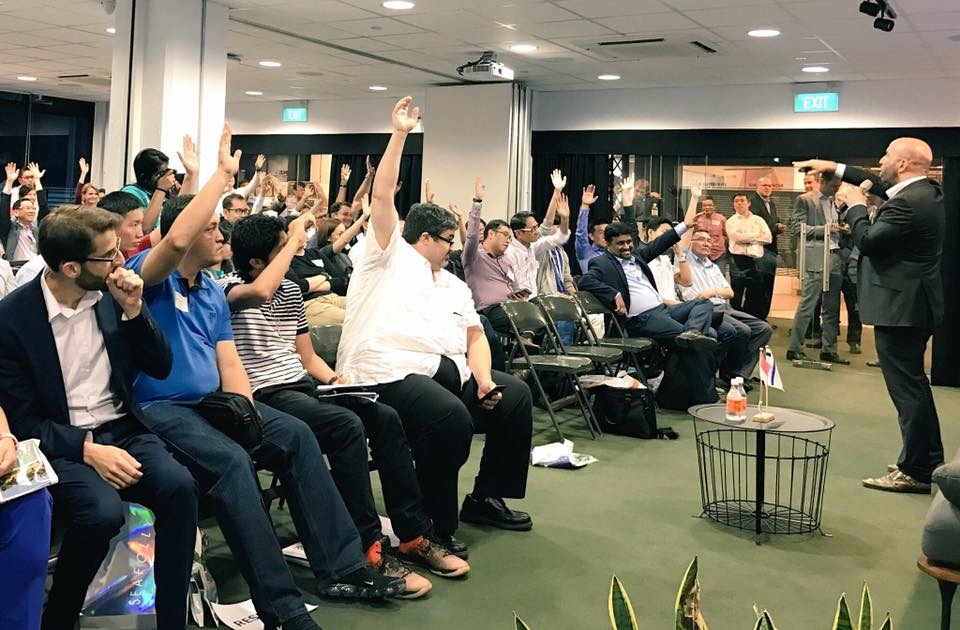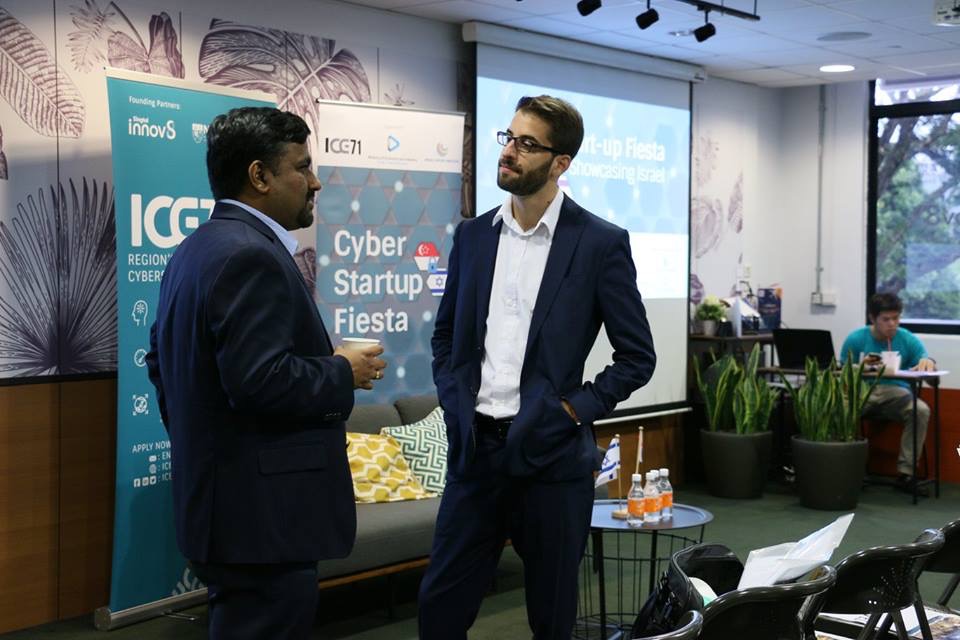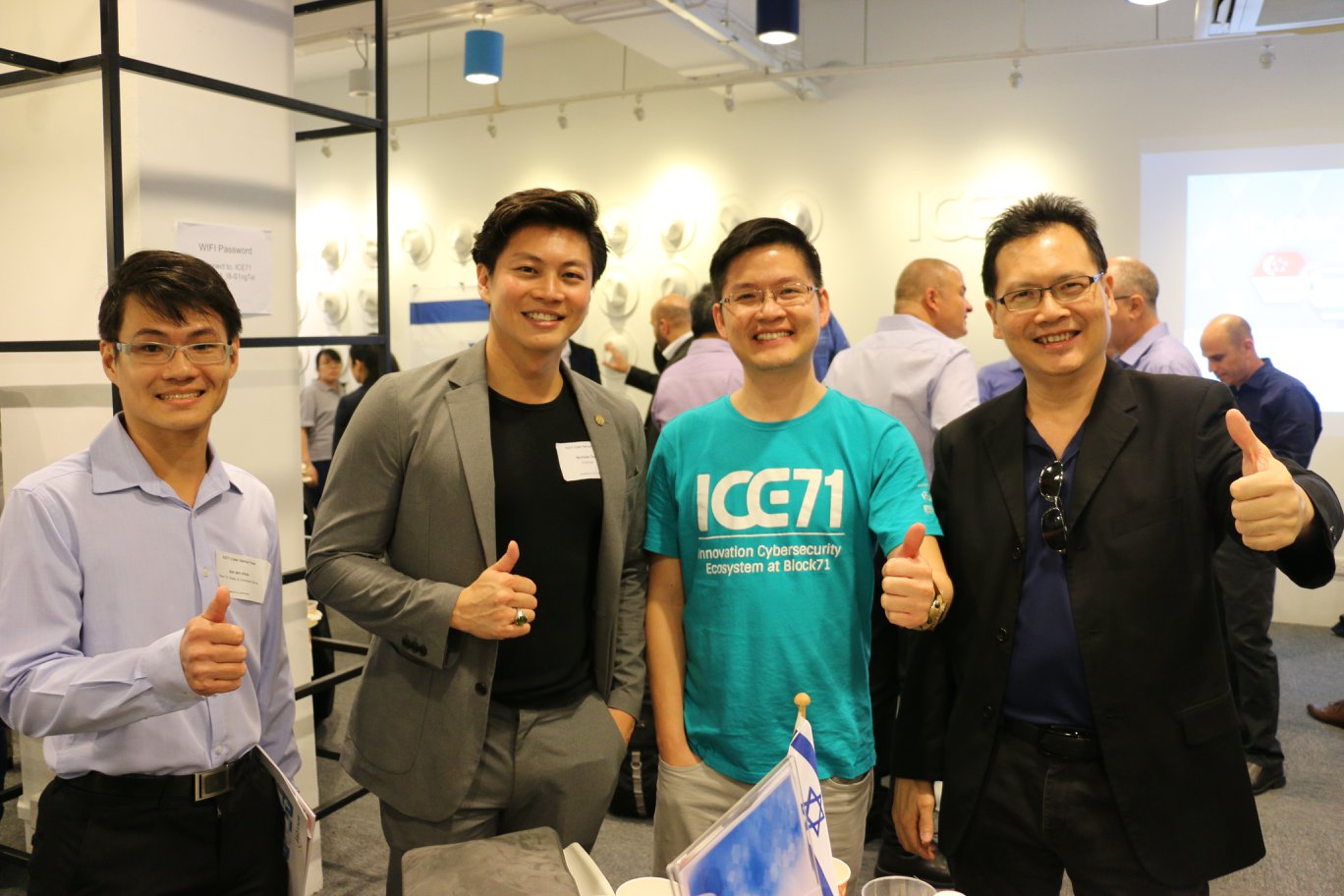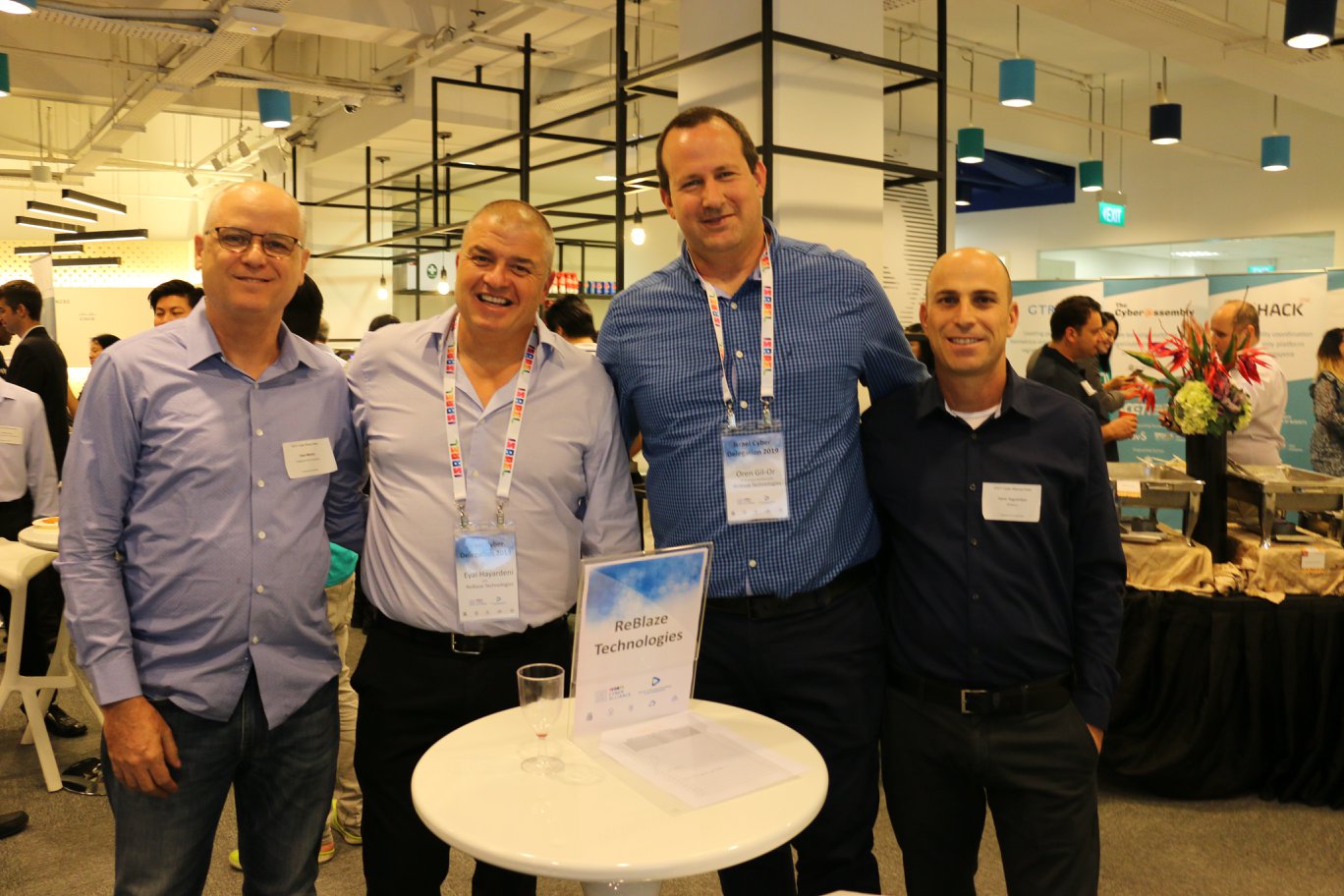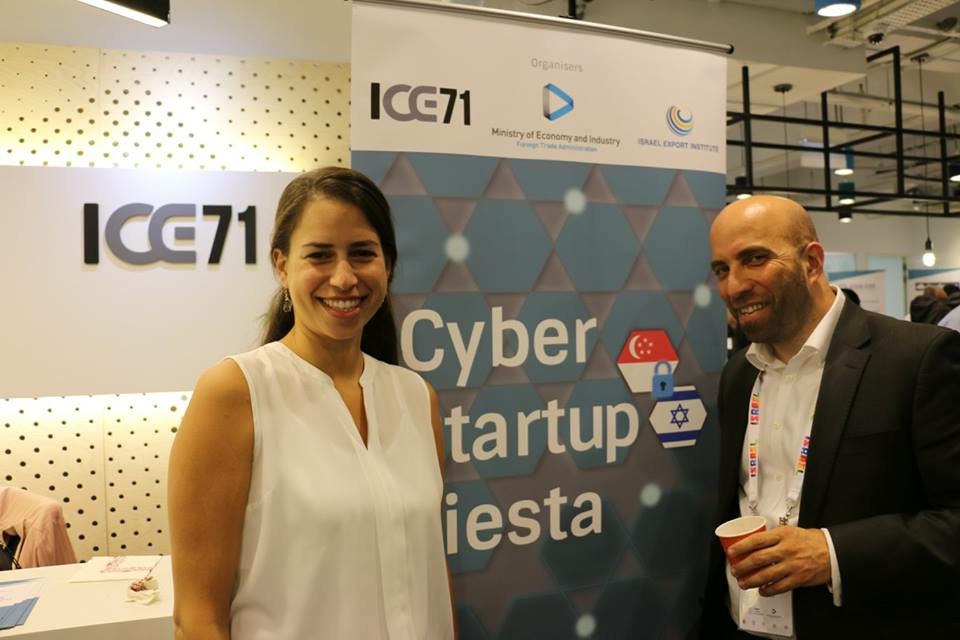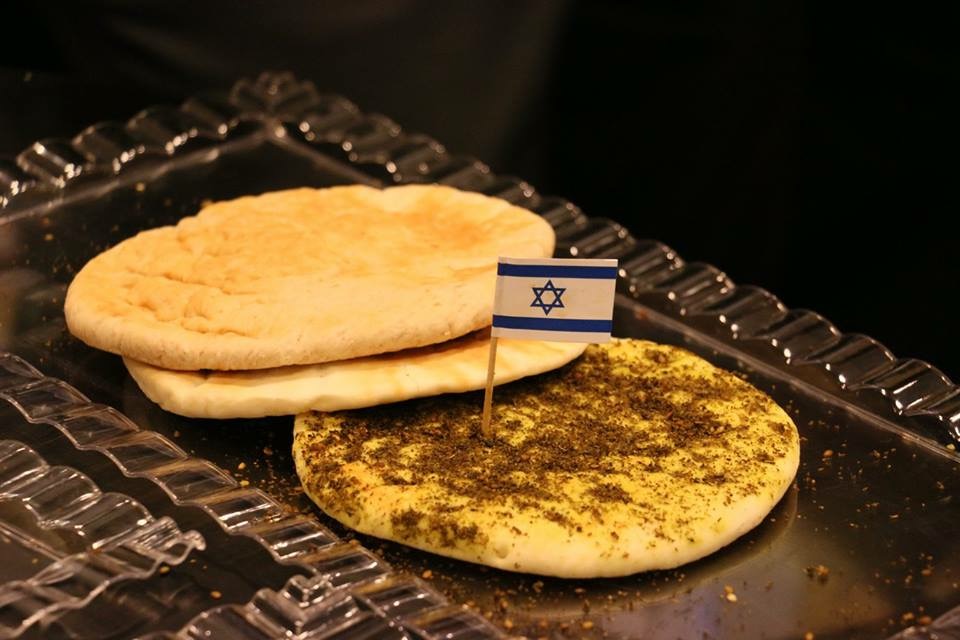 Go Back