blackhat Asia 2019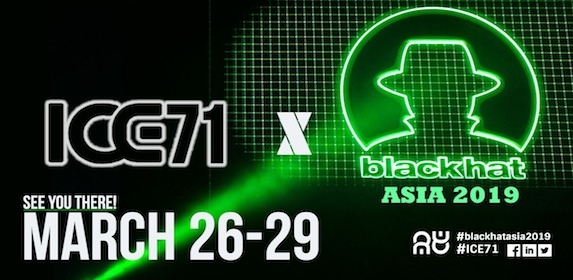 Start Date: 26 Mar 2019 | End Date: 29 Mar 2019

Time : 10:00 AM - 05:00 PM

Black Hat is returning to Marina Bay Sands in Singapore, March 26-29, 2019 and the latest selections from a record number of Briefings proposals for Black Hat Asia 2019 have just been posted!
ICE71 is the Supporting Partner of 
Black
Hat
Asia
 2019. Members of ICE71 are able to get enjoy a 15% discount off briefing pass by using code "
ICE71br19
". Check out a few of the sessions highlighted below!
Global Cyber Security Landscape sharing by ICE71
Pwning the Core of IoT Botnets: From a Honeypot to Gigabytes of Botnet Source Cod
Oh No! KPTI Defeated, Unauthrorized Data Leakage is Still Possible
See Like a Bat: Using Echo-Analysis to Detect Man-in-the-Middle Attacks in LANs
Zombie POODLE, GOLDENDOODLE, and How TLSv1.3 Can Save Us All
Go Back