Senior Business Development Representative
Datakrew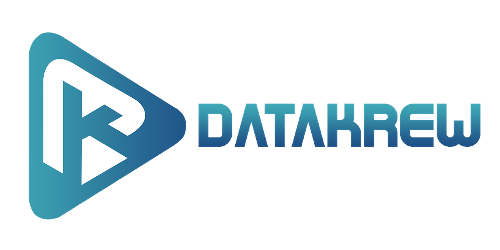 ---
Job Title:
Senior Business Development Representative
Job Posted on:
14 Mar 2022
You will love this job if you can: 
Generate new leads and connect through outbound cold calls/emails.
Respond to inbound calls, email, and demo requests.
Build strong relationships with prospective clients.
Maintain consistent contact with existing clients.
Manage healthy sales pipeline metrics numbers and ratios.
Track sales metrics to ensure revenue goals are met.
Analyze the market and establish competitive advantages.
Your day-to-day activities: 
You will be responsible for providing overall direction, sales strategy, and team management to meet and exceed profitable sales targets for IoT Solutions in Singapore and globally. On a day-to-day basis, you will be involved in one or more of the following activities.
Familiarizing yourself with all products and services offered by our company.
Find and develop opportunities to procure new clients through high outbound activities (cold calling, email, social, various forms of outreach).
Attending networking activities to research and connect with prospective clients.
Following up on Marketing Qualified Leads (MQL) obtained through Marketing Events, Webinars, Website Downloads.
Qualify Inbound leads and develop strong sales campaigns.
Develop GTM strategy and account strategy to build a robust sales pipeline.
Coordinate with Marketing and Strategic Account Executives to develop a territory strategy including target accounts, event planning and digital sales campaigns.
Develop the revenue forecast in coordination with the leadership team.
Manage and execute monthly, quarterly and annual Forecast plans.
Meet or exceed monthly, quarterly, and annual sales objectives, metrics, and key performance indicators.
Maintain daily activities in CRM systems by tracking all calls, emails, and interactions with prospects and customers.
Negotiating with clients to secure the most attractive prices.
Reviewing clients' feedback and implementing necessary changes.
Maintain active engagement with customers and prospects using creative follow-up communication methods.
Qualifications
We'd love if you have:
A degree in marketing, business administration, or similar, with extensive sales experience of 4+ years with at least 2-3 years in IOT domain
Experience with CRM software, LinkedIn Sales Navigator, and comfortable with making cold calls/ emails. Ability to generate leads.
Experience selling a technical product to an entrenched market. Expertise in Solution selling in IoT industry.
Experience in closing B2B sales virtually (over Zoom calls or equivalent)
Experience in the full sales cycle including deal closing and demonstrated sales success.
Experience in selling Software-as-a-Service (SaaS) products at Enterprise & SMB levels.
Strong networking, negotiation, and interpersonal skills.
Strong written/verbal communication and presentation skills.
Knowledge of the Internet of Things (IoT) is mandatory. We will provide training.
Go Back