Office Manager/Admin Assistant
Sixscape Communications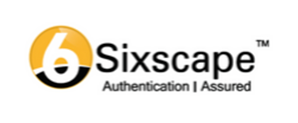 ---
Job Title:
Office Manager/Admin Assistant
Employer:
Sixscape Communication
Job Posted on:
22 Dec 2021
Expiration Date:
31 Jan 2022
Sixscape Communications is a cool Singapore CBD-based startup in the Cyber Security space. We have a fun and friendly atmosphere, flexible working conditions and great company benefits commensurate with a startup including equity.
The Office Manger will be a key member of the team and a cornerstone to the business. Working closely with the CEO and Management Team, the successful candidate will execute on the following to help drive smooth running of the company
Ensure the smooth running of the office on a day-to-day basis
Designing, implementing and maintaining policies, procedures and office administrative systems
Managing office budgets and assisting with company budgets
Liaising with all staff on administrative matters including salaries and immigration matters
Basic accounting in preparation for liaison with company accountant, IRAS and CPF (accounting experience not necessary)
Liaising with partners and suppliers
Key skills and attributes of the successful candidate will include:
Friendly and compassionate attitude
Excellent communication skills
Positive thinking and optimistic outlook to foster a mutual respect amongst colleagues
Self starter with the ability to take the initiative and think outside the box and anticipate needs and ability to adapt and learn
Active interest in the wellbeing of staff and company success
Interest in organising company events, and team bonding sessions
The successful candidate will have the option to be exposed to expanding their knowledge and experience into areas of helping build-out HR systems for staff welfare and marketing initiatives.
For an exciting role with a growing startup, speak to us now.
Go Back