Marketing Communications and Branding Manager
GuardRails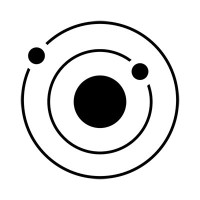 ---
Job Title:
Marketing Communications and Branding Manager
Job Posted on:
22 Dec 2021
Expiration Date:
15 Jan 2022
GuardRails is now ready to step up and go full blast in letting the world know how awesome we are, and we'd like you to be a part of that journey! Leading the Communications and Branding team and reporting to the Head of Marketing, you will be building, owning and overseeing the overall brand communications strategy, together with your team of marketing experts.
As the Communications and Branding Manager, you will play a mentorship role to key marketing team members, assisting in the daily execution of their function and ensuring that their professional skills are consistently growing.
Mission
This role's mission is to introduce Guardrails to the market successfully by devising and using effective communication strategies and own all content-related activities over paid and organic channels, including implementation and conversion KPIs
Accountabilities, Goals and Outcomes
Devise and implement a multi-channel creative content strategy utilizing various online channels, adjusting and optimizing as needed
Establish the brand integrity of GuardRails and strategically position the company as a trusted and reputable brand
Own engagement and conversion success metrics on all paid and organic channels, including: clicks, site traffic: visit to conversion metrics, and engagement rates
Who You Are
Solid communicator, both written and spoken
Meticulous and has high attention to detail
Analytical with a data-driven approach
Getting materials organized and tasks on track is in your nature
Pretty much a machine who likes to be on top of everything (no pun intended)
A firm but fair leader who takes the time to understand and develop your team members, ensure that their needs are being met, and most importantly that they are inspired, motivated and having fun at what they do
Equally excited about building and initiating useful activities and facing challenges, and rocking it each time
A resourceful, creative, clever, respectful, fun and empathetic person with high integrity and professional ethics
Your Responsibilities
Build and implement a strong brand communication strategy (including: content, branding, engagement)
Develop, manage and produce materials to create a cohesive image and message for all communication channels
Ensure all of our products conform with our brand identity
Develop and promote branding initiatives consistent with our business goals and objectives
Work with creative team members and other department heads to produce marketing collateral in accordance with the brand messaging
Collaborate with all departments to identify internal and external customer needs
Manage, train and lead the internal marketing team members
Work closely with the sales and product team to develop efficient processes and ensure marketing success
Understand the (SEA) media environment and suggest content strategy adjustment based on its evolution
Stay up to date with the latest tech and digital marketing best practices, research competition and benchmarks, provide suggestions for improvement
Measure and report conversion and engagement KPIs (including but not limited to: CR, CTR, open, read and click rates, page visits and signups)
You pretty much have the job if
You've held a senior role for at least 1 year in a communications marketing team for a tech startup
You've managed at least 1 direct report
You have a good understanding of who our target customers are, how and where to target them and speak to them effectively
You have an understanding and familiar use of tools such as Google Analytics, Google Ads/AdWords, Google Keyword Planner, SEMrush or WordStream, FB Ads Manager, FB Business Manager, Hubspot
You have experience in creating and implementing your own content and branding marketing strategies and owning budget and spend
Go Back