ICE71 at State of DevSecOps by Scantist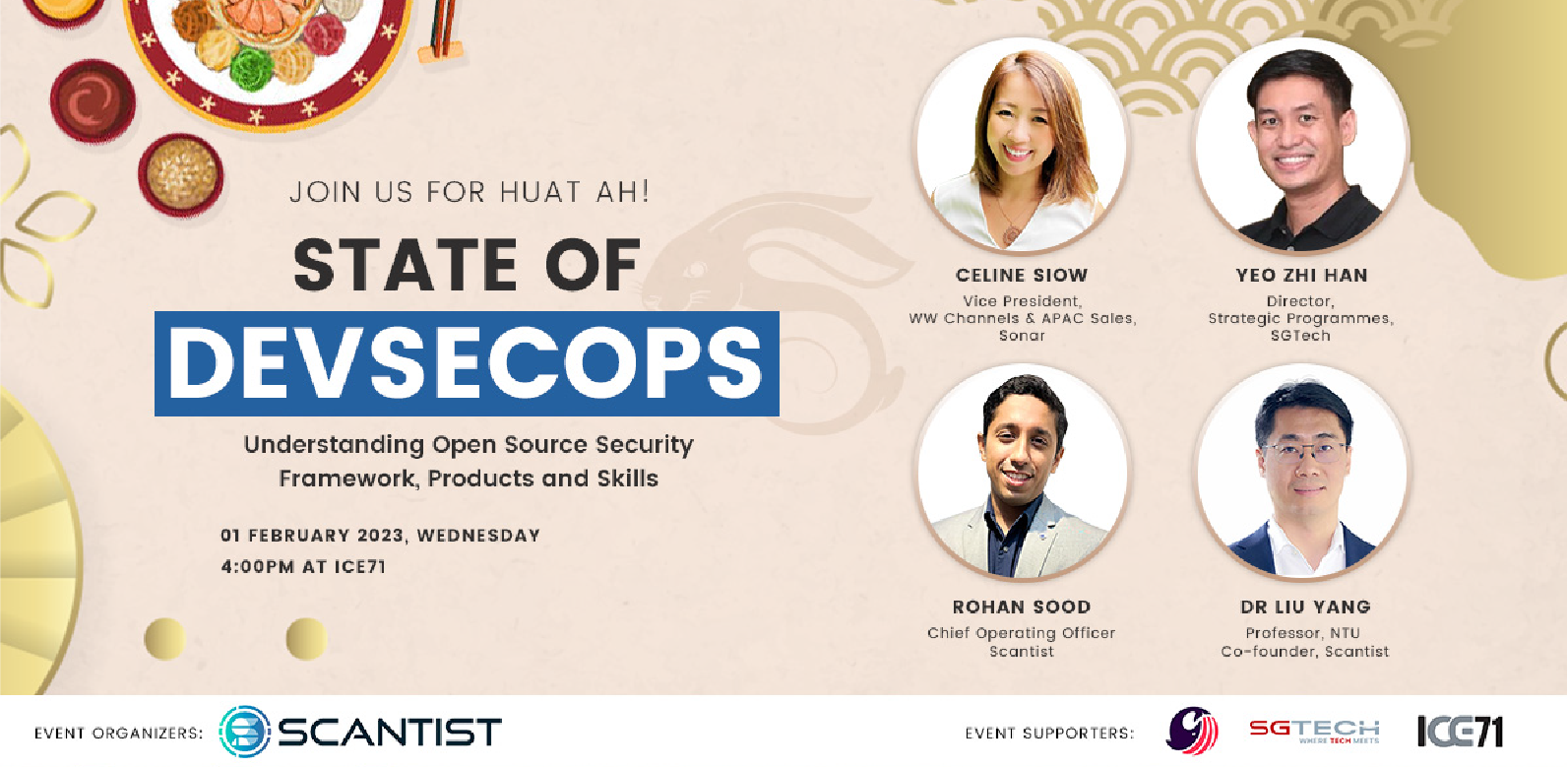 Start Date: 01 Feb 2023 | End Date: 01 Feb 2023

Time : 04:00 PM - 07:00 PM

Organizer : Scantist
Calling all tech professionals!
We are excited to kick off the new year with a traditional Lohei celebration on our upcoming DevSecOps event on 1st February at ICE71@Block71.
This is a great opportunity to come together with your colleagues to learn about securing software and operations developments.
Get to know the trends and best practices of implementing DevSecOps with regulated guidelines from the co-founder of Scantist, Professor Liu Yang. Celine from Sonar will walk you through Sonarqube's SAST platform and its key features.
If you are an existing user of Scantist, this is your chance to be the first few ones to view the new release of Scantist tool.
What's more? If you are looking into equipping your employees with the right skills to manage and automate DevOps, learn more from Zhi Yan on SGTECH's talent development program.
We hope to see you there!
Go Back